New York Giants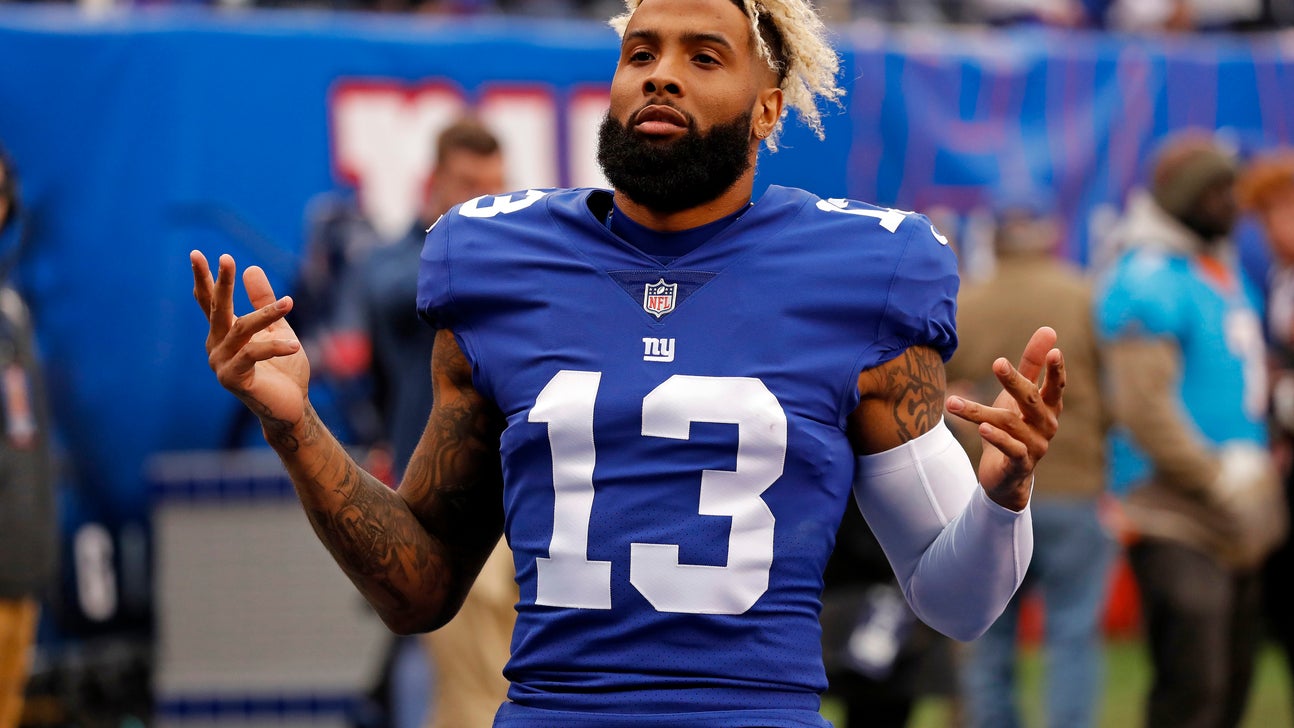 New York Giants
Beckham Jr. hopeful Giants can run the table
Updated
Mar. 4, 2020 9:32 p.m. ET
EAST RUTHERFORD, N.J. (AP) — Call Odell Beckham Jr. the eternal optimist.
When the New York Giants' flashy wide receiver was asked Friday what he hoped his 1-7 team would do for the remainder of the season, Beckham didn't pull any punches.
"I think the goal is to win eight games, go 9-7 and go to the playoffs," Beckham said.
Even though no NFL team has ever pulled off such a comeback?
"It's not an easy task," Beckham added. "But that's the goal. We want to win every game and I want to do everything I can to help that. The Giants have been there before, gone 9-7 and got into the playoffs. Anything is possible. It's not impossible to win eight games. It wasn't impossible to lose seven. Anything can happen."
Beckham remained upbeat as his team prepared to face the San Francisco 49ers in Santa Clara, California on Monday night. He was certain his team is ready to turn it around, albeit in miraculous fashion — provided the Giants do a better job of scoring touchdowns.
"We've lost a lot of close games that we just didn't pull through," Beckham said. "We know what situations we're in when we are in those close games. We just haven't found a way to pull them through. It's easy to sit up here and be like we want to win eight games knowing that it's very tough to do. You just got to pull it all together now.
"I know we're not in a very good situation, but you just got to make the most out of that."
Beckham signed a five-year, $95 million contract, with approximately $65 million guaranteed, during training camp in August, so he's the new face of the franchise moving forward. He was asked if he felt he had any pressure to be the one who kick-starts the offense.
"Not any more than I ever have," said Beckham, who has caught 61 passes for 785 yards and two touchdowns this season. "Hopefully I can start catching some of these things and start taking them to the crib, making bigger plays. I put more on myself. Whatever happens is what's going to happen, but I know that my mentality is not going to be to quit. I'm not going to be out there not trying to go hard every play. Any chance that I get, that's just always how I'm going to be."
Beckham was also asked if the Giants could eliminate some problems in scoring touchdowns once they get inside the opponent's 20-yard line.
"I think that any chance I get, and all of us get a chance to take something to the house, it's time to go," he said. "There's no more holding back, playing it safe, or waiting for the next play, because you don't know if you're going to have a next play, and that's just the mentality we have to take. Any chance I get now, and I catch one of these slants, there's no motion wasted. It's just got to be somebody has got to come catch me. You trust your training, you trust your speed — somebody has got to come catch me. I'm trying as much as I can to make these plays, explosive plays, and we all need to do that."
Fellow wideout Sterling Shepard also recognizes his team's struggles in the red zone.
"Explosive plays are always good themselves, but if you can take them all the way, then that obviously is better for the team," said Shepard, who has 40 receptions for 542 yards and two touchdowns. "You just take them as they come and some of them will pop, some of them won't, but an explosive play all around is good for the team. I think it's we're just not being assignment sound. I feel like one guy is always off or two guys off when we get into the red zone, and that can kill your chances of scoring."
Beckham Jr. is befuddled why the Giants aren't scoring more.
"Not to say that the opportunities haven't been there, but they've been limited," he noted.
But Beckham feels the tide is about to turn for him personally.
"I don't know, but towards the back end of the season, I feel like I do better," Beckham said. "As the season goes on, people's bodies start to break down. I really try to maintain and I really try to be better than I was in Week 1 or Week 10. I feel a lot stronger going in towards the back end of the season. I feel like I'm in the best shape of my life. Now, it's just time to do that."
NOTES: Coming off a bye, the Giants had a full team at practice Friday. WR Jawill Davis (concussion), who had been out, returned to practice, so he will more than likely be the Giants' main return option on punts and kickoffs Monday. Starting LB Alec Ogletree (hamstring) returned to practice, as did OT Chad Wheeler (ankle). . Olivier Vernon said that there was no difference in preparing to face 49ers QB Nick Mullens, who will be making the second start of his pro career. "We have to disrupt him and make him feel uncomfortable," Vernon said. "There's not a whole lot of film to watch on him, so we just have to have the mindset to get after him and get him out of a comfort zone."
---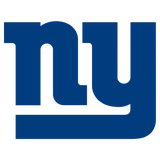 Get more from New York Giants
Follow your favorites to get information about games, news and more
---