National Football League
National Football League
Bears' Williams make case for more time
Published
Dec. 16, 2009 5:14 p.m. ET

Jamar Williams understands there's a Pro Bowl player in front of him, so he's not lobbying for Lance Briggs' job.
He wouldn't mind a bigger role on defense, though.
Williams made a strong case while filling in for the injured Briggs at weakside linebacker last weekend in Chicago's win over St. Louis by registering 20 tackles, the most by a Bears player in three years. Even so, his role against Green Bay on Sunday is a bit unclear.
Briggs was back at practice on Wednesday after sitting out with a sprained left knee and is expected to play, meaning Williams could wind up seeing time at any of the three linebacker spots along with special teams.
``I can't really try to fill his shoes,'' Williams said. ``But what I did try to do is create my own shoes.''
Against St. Louis, they looked like size 20s.
Williams' 20 tackles last week were the most for Chicago since Brian Urlacher's 25 against Arizona in 2006 and exceeded Briggs' career-high by one. He also tipped a pass by Kyle Boller that Hunter Hillenmeyer intercepted late in the game, basically sealing a 17-9 win, in a performance that coach Lovie Smith acknowledged warrants more snaps.
``Based on what he did, when you play like that it warrants more time,'' Smith said, but it's not going to come at Briggs' expense.
Although Smith said moving either player to the middle is an option ``this year, this week, next week, next year,'' Briggs has said he doesn't want to switch. Considering he's eyeing his fifth straight Pro Bowl, he's as entrenched as any Bears player can be.
Williams, however, could see more time at strongside or in the middle, where Hillenmeyer is nursing a groin problem that kept him out of practice on Wednesday. Williams will also see time on special teams, where much of his playing time over three-plus seasons has come, but his exact role remains unclear.
When he has filled in on defense, he has shown some promise. Those opportunities have been limited, though.
Williams appeared in only three games as a rookie in 2006 before going on injured reserve with a chest injury, and although he did rack up 12 tackles in a game against Dallas in 2007 and got his first-career start later that year against Minnesota but didn't get another one until the fourth game this season against Detroit, when he was in on seven tackles. Not bad. But nothing like his performance against the Rams.
``For him to get the opportunity that he did and make all the plays that he did, it's unbelievable,'' cornerback Zackary Bowman said.
The timing couldn't have been better, considering his contract is expiring.
``If you ask the guys in the locker room, they know what type of player I am,'' said Williams, who has three career starts. ``Everything that happened Sunday wasn't a surprise for me. I made a lot of plays I was supposed to make. And I made a lot of plays I had the ability to make. I can't really look back and say that was my greatest game.''
It might be his most important one. Now, other general managers have some proof to support those beliefs, a video that shows Williams making more than his share of stops.
He admitted his agent was in a good mood after the game and said he helped himself ``a lot.'' And while it did come against a team with just one win, at least 15 of Williams' tackles came on runs or catches by Steven Jackson, the league's second-leading rusher.
``It does help my career, having that type of game on film, but that's just a glimpse of what I can do,'' Williams said. ``I think I did enough to show everyone that I can be a Pro Bowl or high-level linebacker.''
The fact that he did it against the Rams?
``I don't look at it like that,'' Williams said. ``I know Steven Jackson's a great running back. I know the St. Louis Rams are a great team. They just haven't had the season they wanted to have. And I do know that if they would have run all over me, no one would have said it's the Rams. They would have said, 'Why didn't you do your job?'''
---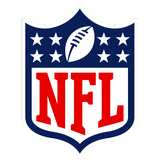 Get more from National Football League
Follow your favorites to get information about games, news and more
---