National Football League
National Football League
Bears star WR Marshall defends postgame rant, denies rift with QB Cutler
Published
Oct. 22, 2014 3:25 p.m. ET

There is no rift between Chicago Bears quarterback Jay Cutler and wide receiver Brandon Marshall — at least not according to Marshall.
The Bears' locker room was not a fun place to be Sunday afternoon following the team's loss to the Miami Dolphins. According to reports, Bears players had it out in the locker room, with Marshall reportedly criticizing Cutler. After the game, Marshall repeatedly labeled Chicago's offensive performance "unacceptable."
However, things are all good between the two players, who go back a long way, Marshall said Wednesday. (Cutler and Marshall were teammates and big-play partners with the Denver Broncos from 2006-08).
"I have a really nice condo. And guess what? Jay Cutler built that condo," Marshall said on the NFL Network, via ProFootballTalk.com. "We're great. We're great. You know, we're like brothers. I think coach Trestman said it the best. But if I have a problem with Jay Cutler, I'm going to go to Jay Cutler. If Jay Cutler has a problem with me, he's going to come to me. We have that type of relationship."
Media reports categorized Marshall as blaming the loss on Cutler, leading to rumors of a rift between the two Pro Bowl stars. But the wideout tried to douse the media flames surrounding any dissension between passer and pass catcher.
"Absolutely my voice was heard," Marshall said, per the Chicago Tribune's Rich Campbell. "The only thing I regret is that the door wasn't closed. I wouldn't change any of my reactions because they came from my heart and that's how I felt and that's how I still feel. I think we have all the coaches we need. I think we have all the players that we need to get the job done. And 3-4 is unacceptable, but we have everything that we need to turn this ship right now."
Marshall added that he's confident the Bears, who have dropped three of their last four games, can rebound because they already have the pieces in place to do so.
"The problem right now is that we are not performing to our ability," he said. "We just need to gel, we need to continue to come together, but the time is now. We are halfway through the season, and if any locker room has the guys to get it done, we do. We can get this thing turned around."
Bears head coach Marc Trestman disputed reports of a major locker-room divide, though he claimed that he didn't hear everything that was said after Sunday's loss.
"What I understood happened after the game was players expressing themselves in different ways, at their disappointment in the loss," Trestman said, via ESPN.com. "I'll leave it at that. That's really ultimately what happened, and I don't think it's anything more than that. In my experience, people get it out of their system. I've heard players express themselves dramatically in wins, too, that they were angry we didn't win the right way or that we weren't as good as we can be. It goes both ways. I'm not reading any more into it than that."
Trestman also said that he did not believe there was tension between Marshall and Cutler, claiming their relationship was one of "brotherly love."
Offensive guard Kyle Long, who supposedly "ripped the fans" during the chaos, told ESPN 1000 that he does not believe the Bears have an issue in the locker room.
"We're grown-ups; if we have issues with one another we can talk to one another," Long said. "That's just how it goes."
The Bears are at a critical part of their season. The home loss to the Dolphins — already their third of the season — dropped Chicago to 3-4 overall. The Bears sit two games back of first-place Green Bay and Detroit and have to go to Foxboro on Sunday to take on the 5-2 New England Patriots.
MORE FROM NESN:
Marshall: Relationship with Cutler is great, 'We're like brothers'
Timmons vomits on field during 'Monday Night Football' (GIFs)
Dennard, Jeffery fought each other in college game (Video
---
---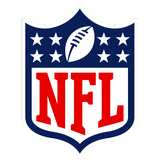 Get more from National Football League
Follow your favorites to get information about games, news and more
---