National Football League
National Football League
Back in Arizona, ILB Dansby having a superb season
Published
Dec. 13, 2013 3:41 a.m. ET

Karlos Dansby came back to Arizona and is having a blast.
At age 32, the colorful inside linebacker says it's easily the best season of his 10-year NFL career. He considers himself a top candidate for NFL Defensive Player of the Year and has statistics to back it up.
Dansby has 113 tackles, 50 more than anyone else on the team. That's an average of 8.7 tackles per game. His 101 solo tackles are the most in the NFL.
He also has six sacks, three interceptions, nine tackles for loss, a forced fumble and a fumble recovery. He's had at least 10 tackles in a game five times. Oh, and he's returned interceptions for touchdowns in two of the last three games.
In his previous three seasons combined, all with Miami, Dansby had one interception and six sacks.
''It's unbelievable. It's like PlayStation,'' Arizona defensive coordinator Todd Bowles said. ''He's making plays all over the place. He's scoring. He's leading everybody, understands where the plays are going. He's having fun and it's rubbed off on the rest of the defense.''
Dansby played his first six seasons in Arizona and was part of the Cardinals' 2008 Super Bowl team. He left to sign a big contract with Miami.
But after last season, the Dolphins cut him rather than pay the $6 million he would have been due. He wound up signing a one-year, $2.25 million contract to return to the Cardinals.
The fact that he has just a one-year deal, he said, is ''a big motivation.''
''The whole scenario,'' Dansby said. ''The way it went down in Miami, the opportunity here in Arizona - a perfect storm, a perfect stage, in one of the best divisions in the NFL, to show what I got, to show how I measure up with everybody else.''
The tandem of Dansby and Pro Bowl inside linebacker Daryl Washington is as formidable as any in the NFL.
''They don't know who to block,'' Washington said. ''We can both play on all three downs. If two guys are on him, I'll make the play. If two guys are on both of us, then we've got our D-line penetrating, then we have (John) Abraham and (Matt) Shaughnessy on the outside. Who are they going to block?''
Dansby has been on a special diet for three years, a regimen that regularly has him munching on cabbage and a bison burger in front of his locker. He says he's lost about 30 pounds in the last three years.
And he's not too old to work on the details of his job.
When he dropped a series of would-be interceptions, Dansby was chided by defensive tackle Darnell Dockett, and Larry Fitzgerald gave him a pair of gloves to help out. Then he started working with receivers coach Darryl Drake.
''He said `You're not looking it in,''' Dansby said. ''That's the only thing. I've been catching them ever since.''
Dansby says he catches 100 passes before each practice and 30 afterward.
''Darryl Drake's arm is about to fall off throwing to him every day,'' Cardinals coach Bruce Arians said.
Three weeks ago, in Arizona's 40-11 victory over Indianapolis, Dansby picked off Andrew Luck's pass and returned it 22 yards for a score. Last Sunday, in the Cardinals' 30-10 win over St. Louis, he intercepted a pass from Kellen Clemens and returned it 23 yards for a touchdown.
''I think he's playing at an extremely high level every week,'' Arians said. ''The turnovers that he's gotten and just the consistency of his play is Pro Bowl level.''
Dansby has a higher goal.
''I'm in the running for Defensive Player of the Year,'' he said. ''It don't get no better than that. That's the goal. That's every defensive player's goal is to win that award. I'm thinking I'm at the top of the list right now, if you ask me.''
No matter how great a season Dansby has, there's a strong possibility he won't be with the team next year. The Cardinals are expected to pay big money to cornerback Patrick Peterson, they have a $10 million option due for Washington next March and several other players are on one-year deals.
For now, Dansby is just relishing the chance to play in a unit that has so much talent.
''I'm proud of everybody around me because they raise my play level,'' he said. ''They push me day in and day out. All the talent that they have, all the plays that are being made, I've got to hold my own - and not look so old out there.''
Then he laughed and laughed.
---
AP NFL website: www.pro32.ap.org
---
Follow Bob Baum at www.twitter.com/Thebaumerphx
---
---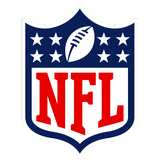 Get more from National Football League
Follow your favorites to get information about games, news and more
---