National Football League
National Football League
Arizona's Fitzgerald finally gets breakout game
Published
Nov. 17, 2011 12:14 a.m. ET

For all the records he has broken and honors he has received, Larry Fitzgerald never had been named offensive player of the week in the NFC.
Until now.
Fitzgerald caught seven passes for a season-high 146 yards and two touchdowns in Arizona's 21-17 victory at Philadelphia last Sunday. The last reception was a circus over-the-shoulder 37-yard catch to the Eagles' 1-yard line to set up the winning score, a play that had his teammates shaking their heads in disbelief.
''We do all get a little bit numb to his spectacular plays, but some of the catches he made this game and the concentration and traffic, the timing of it, it was just phenomenal,'' said injured quarterback Kevin Kolb, who watched it all from the sidelines. ''The concentration, I'm not sure anybody else in the league can make that type of play, and that's why he's the best in the league in our opinion.''
Fitzgerald's two TD catches gave him 70 for his career, breaking Roy Green's franchise record for touchdowns by any player, the latest in the multitude of franchise marks he holds - and he's still only 28 years old.
Fitzgerald would not say he was in ''a zone'' against the Eagles. The zone, he said, was back in the 2008 season, when he shattered virtually every postseason receiving record in Arizona's run to the Super Bowl.
Against Philadelphia, he said, ''I felt good, I felt comfortable, I felt confident out there, but it wasn't any different than any other game.''
Coach Ken Whisenhunt has leaned on Fitzgerald's leadership through the tough times. Known for being a perfectionist, even in practice, Fitzgerald is an example for younger players, Whisenhunt said. Rookie cornerback Patrick Peterson has talked about how going against Fitzgerald every day in practice, and watching his work ethic, has taught him how to succeed in the NFL.
''Larry has always been a guy that has worked hard. I think that other players, when you see the production that he has, when you see the way he works on the field every day, you have that natural leadership ability,'' Whisenhunt said. ''Where Larry has gotten a lot better is bringing the younger guys along and talking to them and taking that type of role. That's an important part of building chemistry and camaraderie, guys believing and feeling good about each other.''
Fitzgerald had two 100-yard receiving games early in the season, but for the most part he has had to play the role of decoy, drawing a crowd of defenders and hopefully leaving it to others to be open. It didn't help that new quarterback Kolb had a tough time adjusting to the new offense.
Kolb has missed the last two games with right foot injuries, and backup John Skelton, despite some struggles, has brought the team back in the fourth quarter for two victories in a row. Skelton said he's had to realize that what's considered open for any other receiver does not apply to Fitzgerald.
''He also lobbies to say that he is always open,'' Skelton said. ''Those windows are always small, but for Larry, they kind of open back up a little bit.''
Fitzgerald said the 37-yarder was not designed to go to him. He was supposed to take the defender, or defenders, deep to clear it out for a receiver underneath.
''It was designed to go underneath to get the first down and John saw a matchup and he just threw it to me,'' Fitzgerald said. ''If we ran that play 10 times I would say he would maybe throw it to me once. He's just that kind of guy. If he sees a matchup, he's going to take advantage of it.''
Fitzgerald goes into Sunday's game at San Francisco four yards shy of 9,000 yards receiving for his career. If he makes it - at 28 years, 81 days - he would be the second-youngest player to achieve that mark. Randy Moss was the youngest at 27 years, 310 days.
Despite Arizona's offensive struggles, he is averaging 17.6 yards per catch this year, four yards more than his career average. He has nine catches of more than 25 yards.
Fitzgerald has often said he strives to be the best receiver in NFL history. He chooses not to reflect, at least publicly, on his accomplishments to date, or revel in one super catch or another.
''I'm in the midst of my career right now,'' he said. ''I'm always searching and trying to find ways to improve, to be honest with you. When I'm done playing and (his son) Devin's in high school one day and he's telling me how much better he is than me, I'm probably going to pull out the tape and show him.''
---
---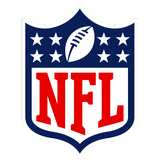 Get more from National Football League
Follow your favorites to get information about games, news and more
---