Aaron Rodgers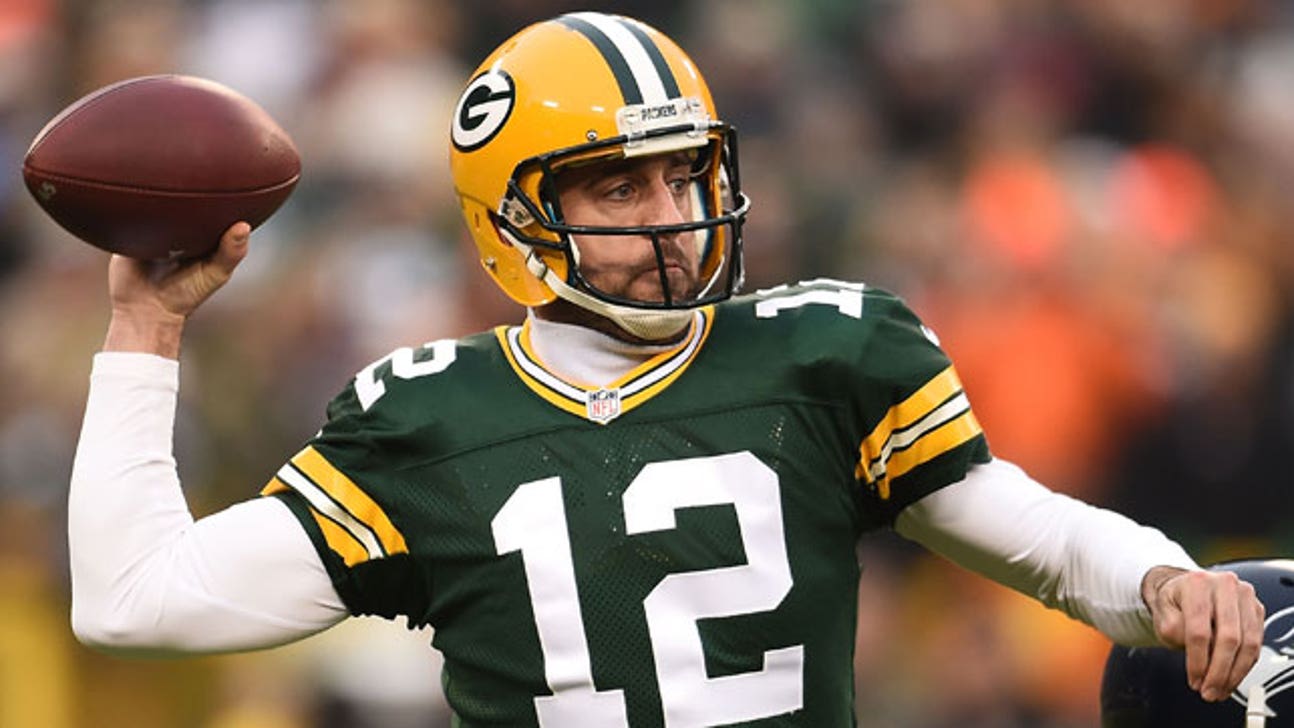 Aaron Rodgers
Are the Packers Contenders or Pretenders?
Published
Jun. 30, 2017 6:28 p.m. ET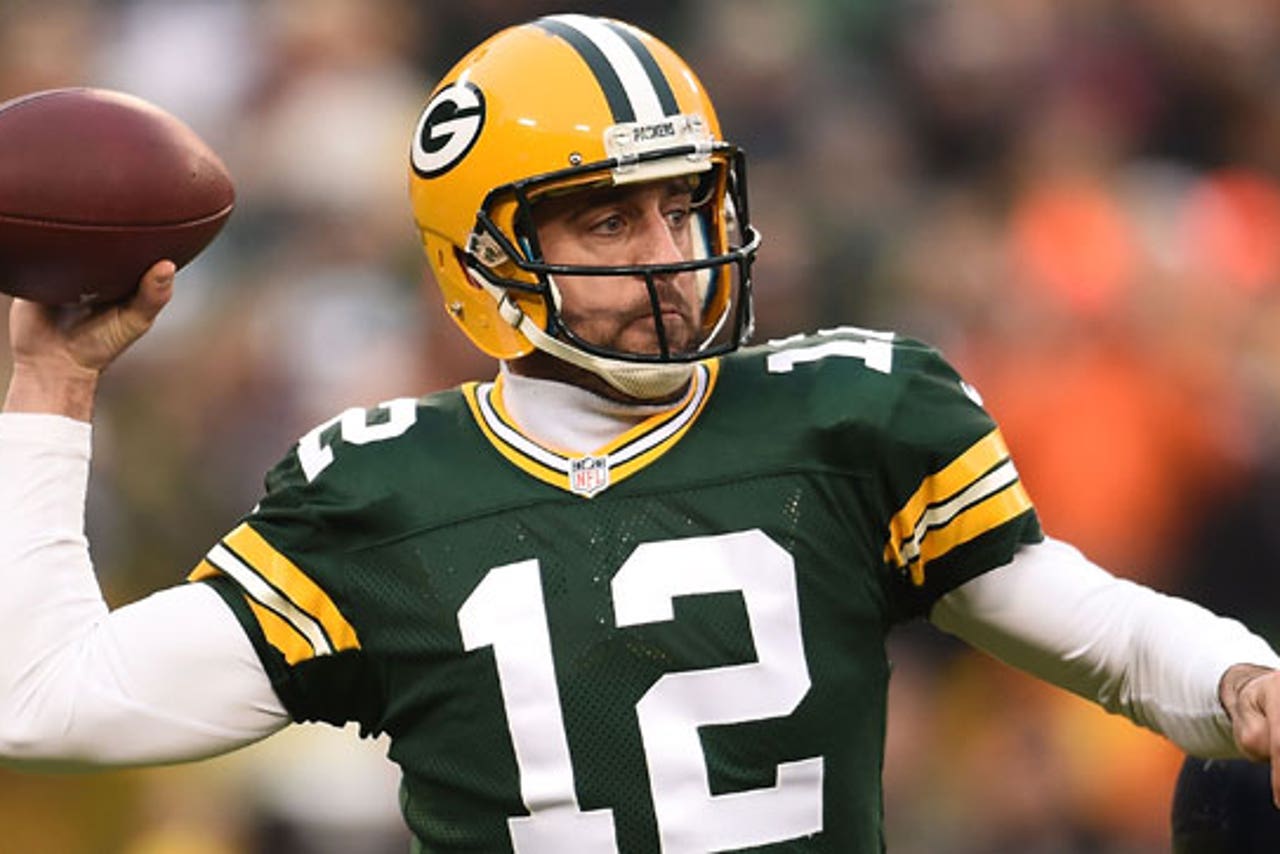 GREEN BAY, Wis. — Early in the second half of the Seahawks-Packers tilt on Sunday, Russell Wilson threw a pass into tight coverage, lobbing the ball up for grabs while Jermaine Kearse tried to break away from cornerback LaDarius Gunter in the back of the end zone. "I wasn't quite sure what was going on," says Gunter, who felt a sudden thump on his arm—pass deflected. "I see [teammate Quentin Rollins] to my left, and Q grabbing the ball. And all I think is, I hope Q has his feet in." (He did.)
On Seattle's next possession, Wilson targeted Doug Baldwin on a crossing route. The ball ricocheted off his face mask and into the air. Cornerback Damarious Randall had slipped on the play but scrambled to make the pick. "Those balls usually hang in the air longer," says Randall, a 2015 first-rounder out of Arizona State who once played baseball at Butler Community College. "I played centerfield in baseball. I like to think I see the ball in a different way. That's why they drafted me, because I'm a turnover guy, a playmaking guy. I'm supposed to make plays like this."
• GREEN BAY WEEK: All of The MMQB's coverage from TitleTown USA
Those two interceptions—those two balls bouncing the right way (finally)—powered Green Bay's 38-10 victory in the NFC's most anticipated game on Sunday. And the win, the Packers' third straight following a four-game skid, pumped more life into their resurgent playoff hopes.
In his nine years as the Packers' starting quarterback, Aaron Rodgers has made California cool his hallmark. When he preached "r-e-l-a-x" during a 2014 press conference after a 1-2 start, that catchphrase led to nine wins over the next 10 games (and an eventual trip to the NFC title game). And following a 42-24 drubbing at the hands of Washington in Week 11—a fourth-straight loss that dropped the record to 4-6—Rodgers preached patience once again. "I feel like we can run the table," he told reporters, meaning he believed winning six games to close out the season was a surmountable task.
Three down, three more to go.
But …
Many questions must still be answered about this 7-6 team that has three NFC North contests to close out the schedule: at Chicago, vs. Minnesota, at Detroit. Chief among those questions: Are the Packers contenders or pretenders?
Rodgers completed 12 of his 13 passes against the Seahawks, finishing 18-for-23 for 246 yards and three touchdowns. His 150.8 passer rating was the fourth highest of his career and his best since October 2014. But he faced a defense that sorely missed Earl Thomas (broken leg) and picked on in cornerback DeShawn Shead, who was returning from a hamstring issue and often looked as if he were running on a low-speed treadmill.
While Rodgers has now thrown multiple touchdowns for eight straight games, the longest such stretch of his career, there are serious doubts about whether his body can hold up for the late-season push toward the playoffs. He limped around the locker room after the game on Sunday, his balance so wobbly that it was unclear if he was favoring his left hamstring, his right calf, or both. When a team employee greeted Rodgers with a hug and asked how he was feeling, the quarterback said, "I'm hurting man. I'm huuuuurting."
The Packers will need a newfound running game and their defense to take pressure off their quarterback, but these too are far from sure things.
When Eddie Lacy went on season-ending IR with an ankle injury in late October, the Packers' resorted to a running-back-by-committee approach. More of the load may start falling on Ty Montgomery, who wears number 88 but often lines up in the backfield. He's a 6-foot, 216-pound receiver-turned-back who presents as a dual-threat. He ran nine times for 41 yards and scored his first career rushing TD against Seattle; he also caught three passes for 45 yards. In his past two games he has 142 scrimmage yards (7.1 per touch), but he's never carried the ball more than nine times in a game.
The Packers' defense intercepted Wilson five times on Sunday, but then again, the Seahawks' quarterback wasn't exactly sharp as he turned in a 43.7 rating—the third worst of his career. Some of picks had less to do with great defensive play than poor accuracy and unlucky bounces; which means they don't negate the fact that the Packers had allowed an NFL worst 8.2 yards per pass attempt entering Sunday's game. The run defense remained steady—it ranks ninth in yards allowed—but it should be concerning that linebacker Clay Mathews, who is nursing a shoulder injury, has been become a two-down pass rusher.
But one thing is certain: Green Bay has a real shot at winning out against its divisional foes.
The Bears, who host the Packers on Sunday, are 3-10 and have dropped four of their last five. The Lions (9-4) and Vikings (7-6) both won last weekend, but each may have revealed a fatal flaw. Detroit QB Matthew Stafford will finish the season wearing a glove on his throwing hand to protect a dislocated middle finger and torn ligaments; a reeling and undisciplined Minnesota team collected nearly 100 yards of penalties, converted only three of 11 third downs and stalled in the red zone in a 25-16 win over the even more hapless Jaguars.
As it stands now, Green Bay is tied for second in the NFC North with Minnesota (which has lost six of its last eight and travels to Green Bay on Christmas Eve) and two games behind first-place Detroit (which has back-to-back road games against the Cowboys and Giants before facing Green Bay in Week 17.)
For the Packers, the table couldn't be set any better.
—With reporting by Robert Klemko
Question? Comment? Let us know at talkback@themmqb.com
This article originally appeared on
---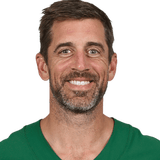 Get more from Aaron Rodgers
Follow your favorites to get information about games, news and more
---