National Football League
National Football League
Another injury puts pressure on Patriots defense
Published
Oct. 22, 2014 5:47 p.m. ET

FOXBOROUGH, Mass. (AP) The ''next man up'' approach will be tested again after another injury to a key defender for the New England Patriots.
Maybe this time they'll do better.
With top tackler Jerod Mayo missing his first game with a season-ending right knee injury, the New York Jets ran over and around New England last Thursday night. They rushed for a season-high 218 yards even though the Patriots held on for a 27-25 win when Nick Folk's a last-play field goal attempt was blocked.
But New England suffered a big loss in that game when its most disruptive pass rusher, defensive end Chandler Jones, hurt his hip. The team leader with 4 1/2 sacks missed practice on Tuesday and Wednesday and, the Boston Globe reported, is expected to be sidelined for about a month.
The Patriots' own rushing game took a major blow when Stevan Ridley suffered a season-ending right knee injury. That happened in a 37-22 loss to Buffalo in Oct. 12, the same game in which Mayo, the signal-calling linebacker, was hurt.
''It's the National Football League,'' coach Bill Belichick said Wednesday. ''We're not talking about some breaking story here, are we? It's been like that for 40 years for me. You hate to see it happen. You hate to be without any player, there's no question about that. But every week there's something like that that you have to deal with.''
This week, Belichick must deal with Jay Cutler, Matt Forte and the Chicago Bears.
Cutler has the highest passer rating of any quarterback the Patriots (5-2) have faced and Forte leads the NFL in receptions and is fifth in rushing. The Bears are just 3-4 but 3-1 on the road.
''When you see a team like the Bears that can go into places and beat teams, that means that they're mentally tough, mentally and physically tough,'' defensive tackle Chris Jones said.
The Patriots will have to be both. And one of them will have to be a quick learner.
Linebacker Akeem Ayers practiced for the first time since being traded from the Tennessee Titans on Tuesday along with a seventh-round draft pick in 2015 for a sixth-rounder.
Ayers started 44 of 48 games in three seasons after being drafted in the second round from UCLA. But he was a healthy scratch in five of Tennessee's seven games this season. In the offseason, Ayers had surgery on the patella tendons in both knees.
''He's trying to learn everything. It's a lot,'' safety Devin McCourty said. ''You're in Tennessee (Tuesday) and now you're here, but I think he seems excited with the opportunity to come out here and play.''
Rookies Dominique Easley and Zach Moore also could play more with Chandler Jones sidelined.
Easley, a first-round draft choice from Florida, was sidelined for the Buffalo game then returned against the Jets. He participated in practice on a limited basis on Tuesday with knee and shoulder ailments.
''You have to be next man up,'' said Moore, a sixth-round pick from Concordia-St. Paul in Division II. ''Guys go down left and right, so you've got to be able to fit in where you can.''
Without Mayo and Chandler Jones, the Patriots could shift players out of their primary positions - Vince Wilfork from tackle to end, Rob Ninkovich from end to linebacker - even if only for a few plays.
''You've got to be able to kind of do a little bit of everything,'' Chris Jones said. ''You've got to know what the guy next to you is doing just in case he does either go down or we're trying to switch things up. You've got to be able to play that position.''
Cutler likely will have more time to throw without the long-armed Chandler Jones bearing down on him. That puts a greater burden on the secondary to stay with tall receivers Brandon Marshall and Alshon Jeffery.
''We all have to step up,'' cornerback Darrelle Revis said. ''We've got to play tighter coverage.''
Last year, three top starters suffered season-ending injuries - Wilfork in the fourth game, defensive tackle Tommy Kelly in the fifth and Mayo in the sixth.
This year, Mayo's and Ridley's seasons ended in the sixth game.
At least Chandler Jones is expected back.
''There's nothing you can do,'' McCourty said. ''Losing Mayo and `Rid' is a challenge, but either you sit there and make an excuse why you lose games or you try and find ways to win games, and I think this team is full of guys that want to find ways to win games.''
---
Online: http://pro32.ap.org/poll and http://twitter.com/AP-NFL
---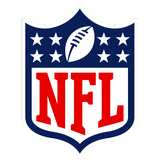 Get more from National Football League
Follow your favorites to get information about games, news and more
---