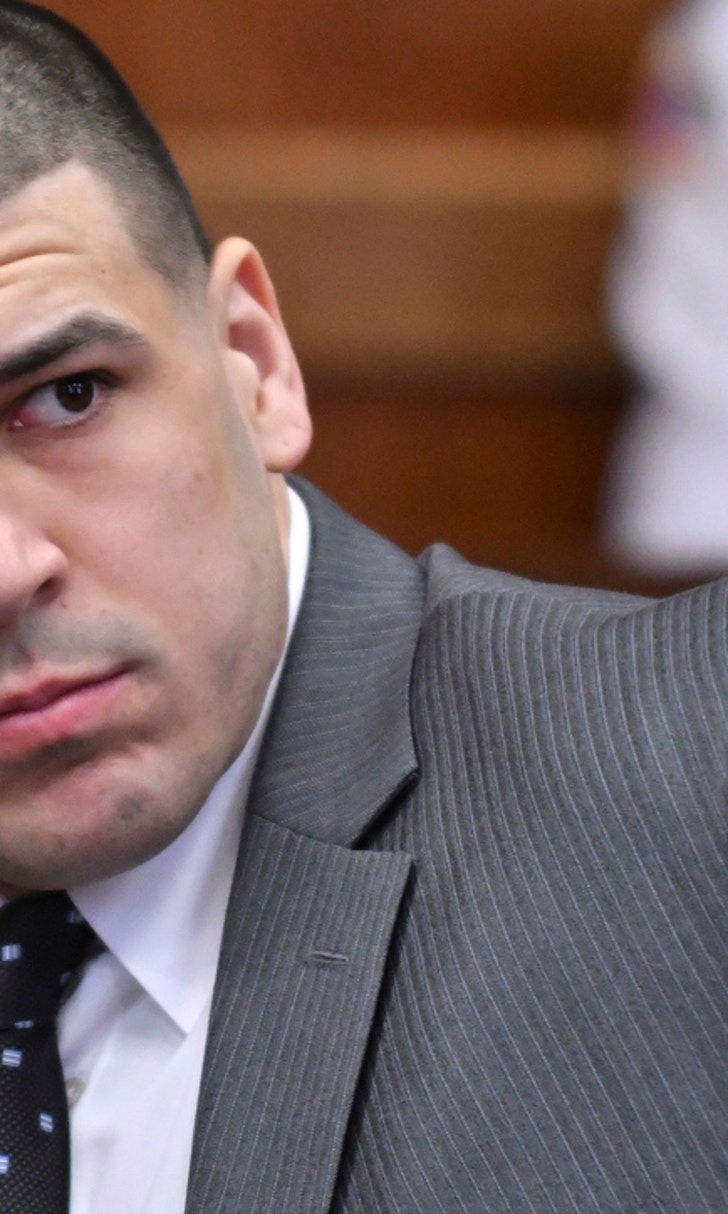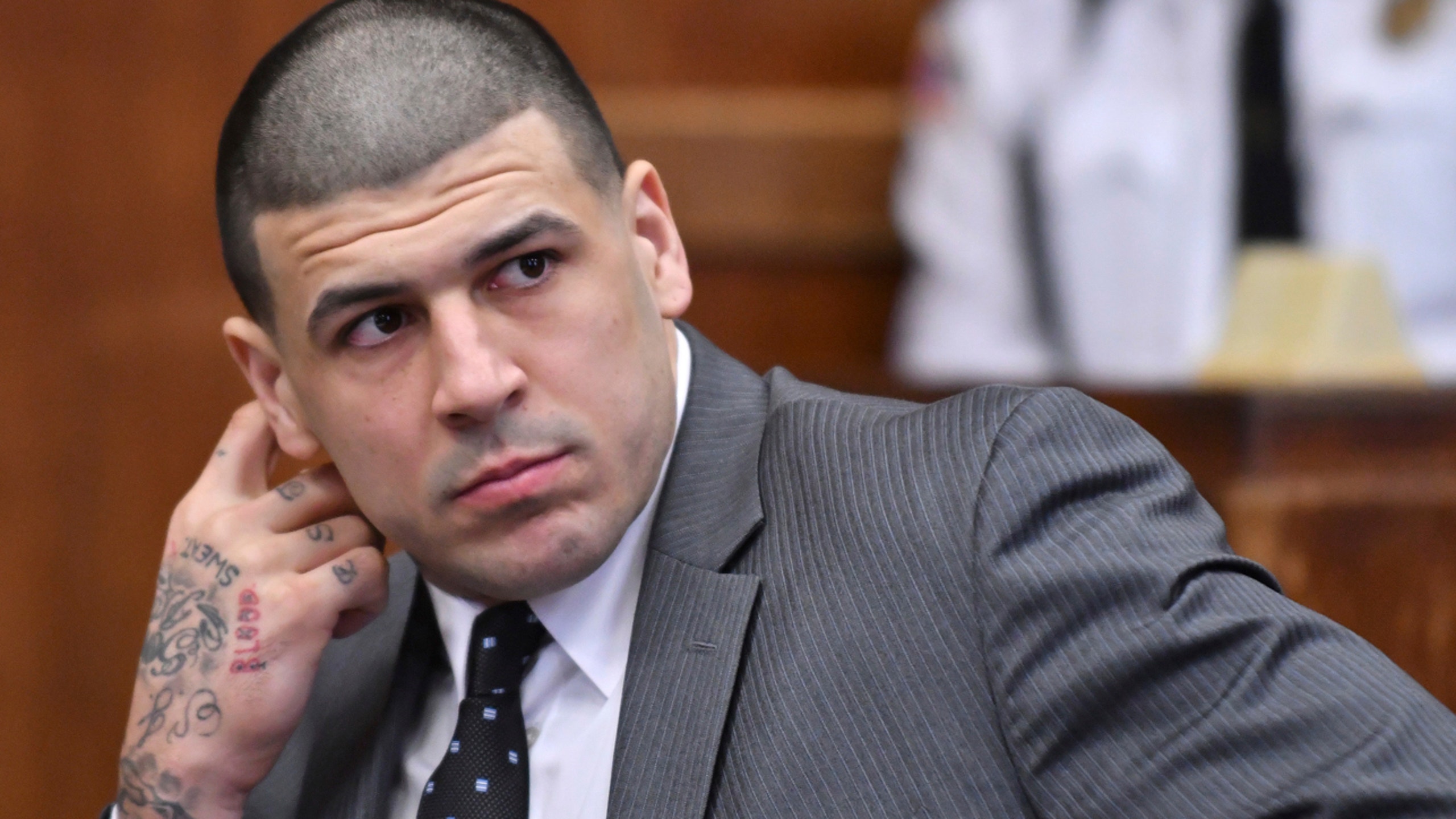 Aaron Hernandez defense team doesn't want jurors to know of past murder conviction
BY Sports Illustrated and SI Wire/Sports Illustrated • December 28, 2016
Former New England Patriots star Aaron Hernandez's defense team wants the jury considering his Boston double murder case to not be allowed to know Hernandez has already been convicted of another murder, according to the Boston Globe.
Hernandez's attorney believes that the former football player's conviction in the 2013 killing of Odin Lloyd would be "substantially more prejudicial than probative." Judge Jeffrey Locke will consider the motion later on. Prosecutors have not yet responded to the request.
Hernandez is now being accused of shooting Daniel de Abreu and Safiro Furtado in Boston's South End in July 2012. The killing was allegedly spurred by a small incident at a night club where de Abreu bumped into Hernandez while dancing and spilled some of Hernandez's drink.
Hernandez is also accused of shooting Alexander Bradley, who sat with him during the Boston shooting, in Florida in February 2013.
In the Lloyd murder trial, a  judge barred prosecutors from showing evidence from the Boston slayings. The prosecution team wanted the jury to know that Hernandez might have showed Lloyd the spot where he killed de Abreu and Furtado.
Jury selection is expected to take place on February 13.
---
---