National Football League
National Football League
49ers lean on Gore's smarts, savvy in key times
Published
Jan. 18, 2013 10:25 a.m. ET

San Francisco 49ers offensive coordinator Greg Roman wants to be a head coach one day soon, and he already knows at least one person he'd hire on his staff.
Running back Frank Gore.
''I always tell Frank, `Man, when you're done playing, come find me or I'll find you,''' Roman said Thursday. ''Because he's a guy I love working with as a player, and I'm sure I'd love working with as a coach.''
Often underappreciated and overlooked around the NFL, Gore has carried the 49ers through good times and mostly bad the last eight seasons. Coaches are quick to credit the reliable running back's smarts and savvy, doing everything from breaking down film of opponents to scouting potential draft picks.
Gore's latest adaptation has come in the new read-option run game anchored by quarterback Colin Kaepernick that some thought might not suit his style. Instead, Gore surpassed 100 yards rushing in a playoff game for the first time in last week's 45-31 win over Green Bay, and the 49ers insist his knowledge is a vital part of the plan heading into Sunday's NFC championship at Atlanta.
''It's top shelf,'' 49ers coach Jim Harbaugh said of Gore's football acumen. ''Not to categorize it, but I know I have learned a lot from Frank, as well as the other running backs on our team. He sees it. He sees the big picture. He sees the whole picture. He sees it slowed down and he's got a very quick mind. He's able to make quick-minded decisions.''
Despite tearing ligaments in both knees at the University of Miami, Gore has rebounded to become one of the NFL's most durable players at a position that takes perhaps the biggest pounding.
Gore is the franchise leader in yards rushing (8,839) and touchdowns rushing (51) and has been a staple of San Francisco's offense under three different head coaches. His versatility is what makes him special, coaches said, running inside and out and catching passes from all kinds of formations.
''Frank is such an adaptable player that it doesn't take him long to pick something up,'' Roman said. ''He's one of the most gifted, knowledgeable, intelligent football players that I've been around really at any position. He just has a feel and an understanding for the game. It's funny, when you install something or put something new in, he can just see it. It's pretty impressive.''
Until last week, though, Gore's role had seemingly diminished since Kaepernick took over in Week 10 and the 49ers ran more of the Pistol offense.
Gore admits the first time he watched teams such as Oregon and Nevada run read-option plays on television he ''felt like that's not real football.'' With Kaepernick and the 49ers one win from the Super Bowl now, he's become a believer.
''It's helping us. If it's helping us get to where we want to go, I'm with it,'' Gore said. ''I feel like I'm a football player. I'm a ball player. I'll adjust to anything. I just had to be more patient getting the ball. That's about it.''
The 49ers also have kept Gore fresher as opposed to years past when he often wore down late from countless carries.
He split time with Kendall Hunter before the backup suffered a season-ending ankle injury in a Week 12 win at New Orleans. Speedster LaMichael James, the former Oregon standout, has limited Gore's touches since Hunter's injury and had an increasingly expanded role in the Pistol offense.
San Francisco's strategy showed results when it mattered. Gore ran for 119 yards and a touchdown on 23 carries against the Packers, even while Kaepernick set a quarterback playoff record with 181 yards on 16 carries.
''Hopefully, they keep looking out for him and 21 keeps getting the ball and I'll just do what he did last week,'' Gore said, referring to his jersey number.
Where Gore goes after his playing days are over is uncertain.
All of 29 years old, Gore doesn't think those days are happening anytime soon. After enduring six non-winning seasons to start his 49ers career, the last two under Harbaugh's guidance have rejuvenated the running back's career.
More than anything, Gore wants to avoid the kind of heartbreak that came with last January's 20-17 overtime loss in the NFC title game to the eventual Super Bowl champion New York Giants. That doesn't mean he might not still have one eye on the future, often lending his instincts to coaches and even offering his opinion on players before the draft to 49ers general manager Trent Baalke.
''I think I'd be a great coach. For one, I love the game of football. I've been around the game all my life, since I was 4. I could tell who is a real football player. I've got an eye for talent,'' Gore said. ''I love being around football. So if Coach Roman ever gets a head job and he wants to hire me, I'll be ready.''
---
Online: http://pro32.ap.org and http://twitter.com/AP-NFL
---
---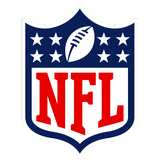 Get more from National Football League
Follow your favorites to get information about games, news and more
---