National Football League
National Football League
49ers LB Willis to be game-time decision
Published
Oct. 31, 2014 9:50 p.m. ET

Patrick Willis will be a game-time decision Sunday when the San Francisco 49ers host the St. Louis Rams.
The playmaking linebacker missed the 49ers' loss in Denver two weeks ago with a big toe injury. Willis, third on the team with 49 tackles, said he still feels pain but is getting better every day.
''It's all about being able to know how much pain you can endure and still perform,'' Willis said Friday. ''I won't go out unless I know I can help the defense.''
Willis does not suffer from turf toe, a severe injury that sidelined cornerback Tramaine Brock for five games and who remains questionable this week, but the injury does affect Willis every time he takes a step.
''Over time, you understand the big toe is important for the body,'' Willis said. ''It's not like a broken middle finger, which you can put a cast on and still go. My feet are everything.''
The seven-time Pro Bowl linebacker is one of the reasons the 49ers remain in the upper echelon of the NFL in defensive rankings despite missing two key linebackers in the injured NaVarro Bowman and the suspended Aldon Smith.
Rookie linebacker Chris Borland started in place of Willis against the Broncos and will fill the void again should Willis be unable to go. Rookie Aaron Lynch has also seen his playing time increase the past few weeks.
''I can handle the pain, but this is a little more,'' Willis said. ''It's taking a little time. I want to be at my peak any time I step on the field.''
Willis spent the bye week receiving treatment for the injury at the 49ers' headquarters.
''At this point, the bye week is a chance to relax and get my mind back focused,'' Willis said. ''For me, that meant being here and getting better. We have great trainers here who are working to help me.''
Rookie center Marcus Martin gets his opportunity to start against the Rams due to a season-ending injury to Daniel Kilgore. Martin will be making his NFL debut.
''He's sure of himself naturally, so he's just being himself,'' 49ers veteran left tackle Joe Staley said. ''He's been sharp and on top of it all year. He takes notes like an old veteran. His notebook is filled with details. He's ready to get on the field.''
The 49ers will be using their fifth starting combination along the offensive line after two years of relative stability.
''Our guys have looked good,'' 49ers coach Jim Harbaugh said. ''In terms of practice, they have improved noticeably.''
Staley said it's all part of doing business.
''We have been very fortunate the past couple of years,'' Staley said. ''Injuries are part of the game and we adjust. I feel confident with the guys we play. We can always do better. We've done a lot of things well, but the whole thing is a process and we continue to improve.''
NOTES: Harbaugh gave a visual in response to what makes WR Stevie Johnson elusive to defensive backs. ''He's got a shake, a wiggle. It's different,'' Harbaugh said while looking like he was poking his head around the corner while running in place. ''If you see it enough and watch it, you can read the body language. That's probably a good description: His body language being tough to read is an asset for him.'' ... Willis and Brock are the only two listed as questionable for Sunday. CB Chris Culliver (hamstring) and S Jimmie Ward (quadriceps) are probable. . RB Marcus Lattimore did not participate in practice. ''He hung back in the trainer's room,'' Harbaugh said. ''We'll see what it is.'' . Harbaugh will be celebrating Halloween as a pirate. ''Just a normal pirate,'' he said.
---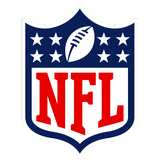 Get more from National Football League
Follow your favorites to get information about games, news and more
---