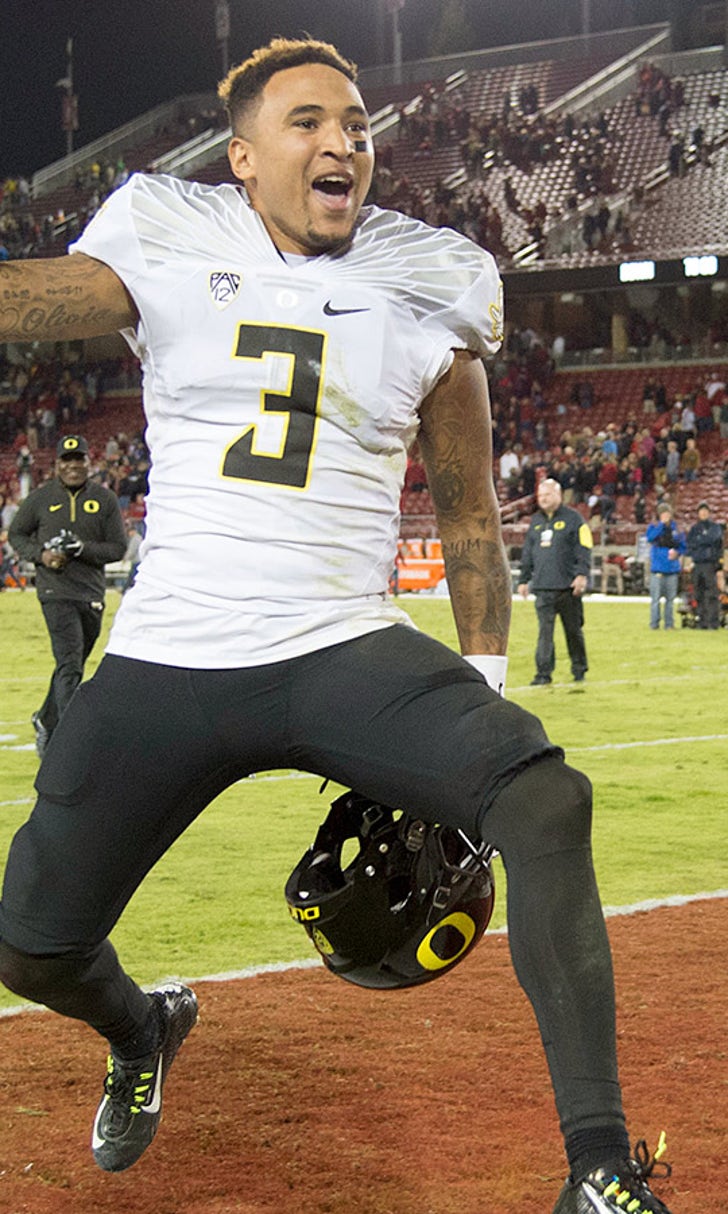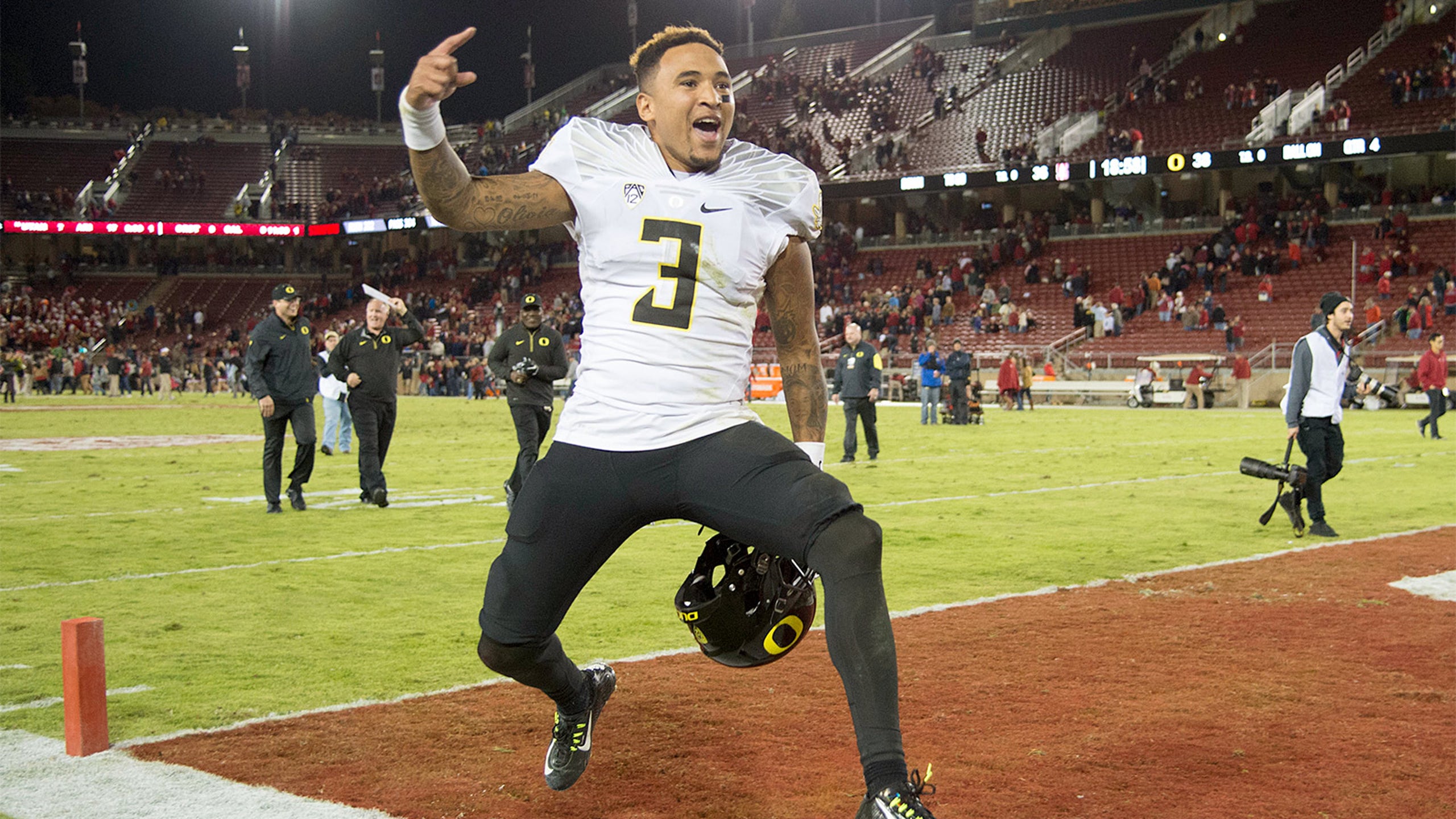 10 underrated gems you should keep your eye on in the NFL Draft
BY foxsports • April 25, 2016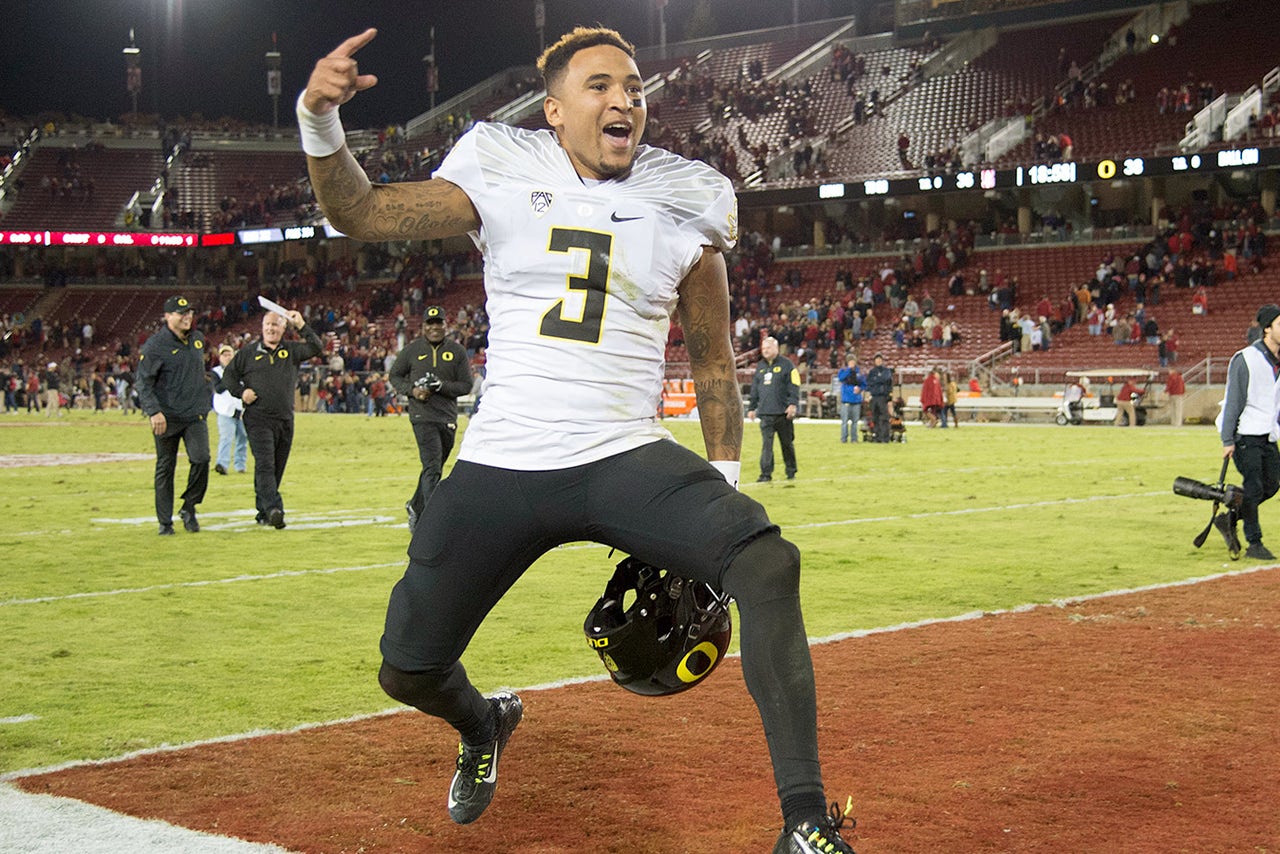 I've looked over a lot of mock drafts in the past week, and there's a bunch of guys I think who are being really undervalued. As we head into this week's NFL Draft, here's my top 10 on the most underrated prospects of 2016.
1. Ryan Kelly, Alabama, C: I know NFL teams usually don't select centers in the first round. Dallas took Wisconsin's Travis Frederick at No. 31 in 2013 as the last center to go as a first-rounder. Before that you have to go to Mike Pouncey going at No. 15 for a center to crack the top 30. Kelly is worth considering in the top 20. He is smart, tough and way more athletic than he's given credit for. He was the rock of the Tide offense the past few years and folks inside that program told me last week they think he could play right tackle in the NFL. My prediction is he will end up in at least a half-dozen NFL Pro Bowls.
2. Corey Coleman, Baylor, WR: He might end up as a late first-rounder, depending on what mock you look at. Coleman, at 5-11, doesn't have ideal height and he's not as polished a route runner since the Bears offense essentially runs three routes -- hitches, posts and take-offs. Here's why I think he'll be a difference-maker in the NFL. He's explosive, a lot stronger than many people realize and dangerous after the catch. Better still, NFL coaches I spoke with who met with him in Indy loved his personality and presence.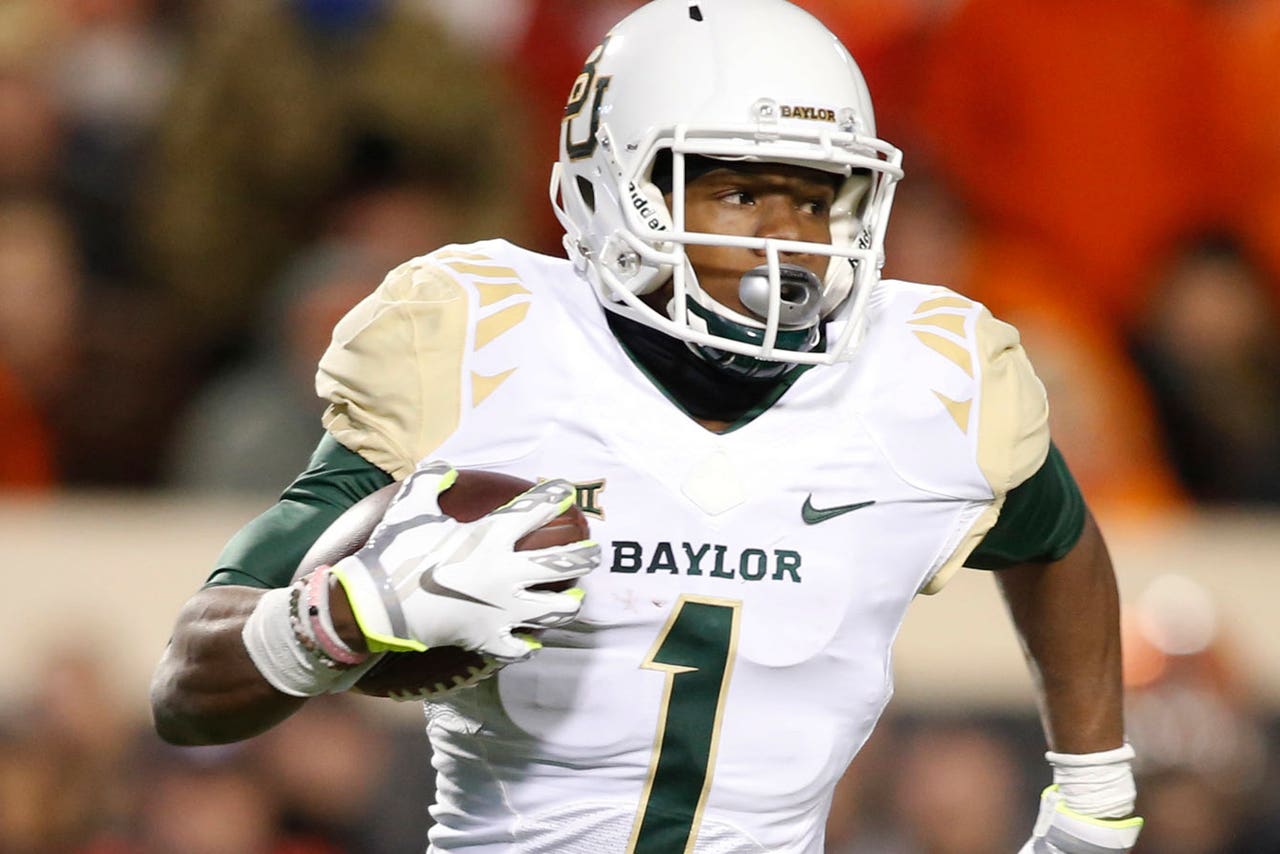 Corey Coleman
3. Scooby Wright, Arizona, LB: There hasn't been a more productive linebacker in college football in recent years than Wright was as a sophomore in 2014. His impact on games was staggering. He had 163 tackles, 29 TFLs, 14 sacks and six forced fumbles. And, it's not like rival offenses were worried about other guys on that defense. He was the marked guy on that defense. Wright missed most of 2015 with knee and foot injuries. Reportedly, NFL teams worry that he's stiff and not athletic enough. His measurables at the Combine were at best average. But I wouldn't bet against his instincts and toughness, and he does have some explosiveness as an athlete as evidenced by a 35-inch vertical. There were also similar knocks on another ultra-productive college LB named Zach Thomas. He lasted until the fifth round and went on to play in seven Pro Bowls and make the NFL's All-Decade Team for the 2000s.
4. Vernon Adams, Oregon, QB: I get it. He's small. He's a shade under 5-11 and about 200 pounds. He's also not that fast. When I visited him in Cheney, Wash., last winter, he was quick to point out those things. He's blunt about it. You know what else he's very blunt about: when the lights come on and it's time to ball, he makes plays. No, he's not fast, but he's slippery in the pocket and has a good feel for the rush. His arm is plenty strong enough and accurate. He throws a good deep ball. Adams also has terrific field vision of knowing where guys are. Many other guys who look good on paper or in workouts just don't have it. The field and the game gets cloudy. Adams is different. Last year, he didn't have spring ball. He didn't have all of camp to get acclimated to the Ducks offense, but he still won the job and shined. Sometimes he didn't read the play right, but he still found open receivers and made big plays. The guy is just a stud. Give him a little time to get settled in and I think he could be a guy who gets into a game and starts dealing. Oh yeah, and his hands are small too, but he played in some miserable weather, especially at Eastern Washington. Don't underestimate this dude.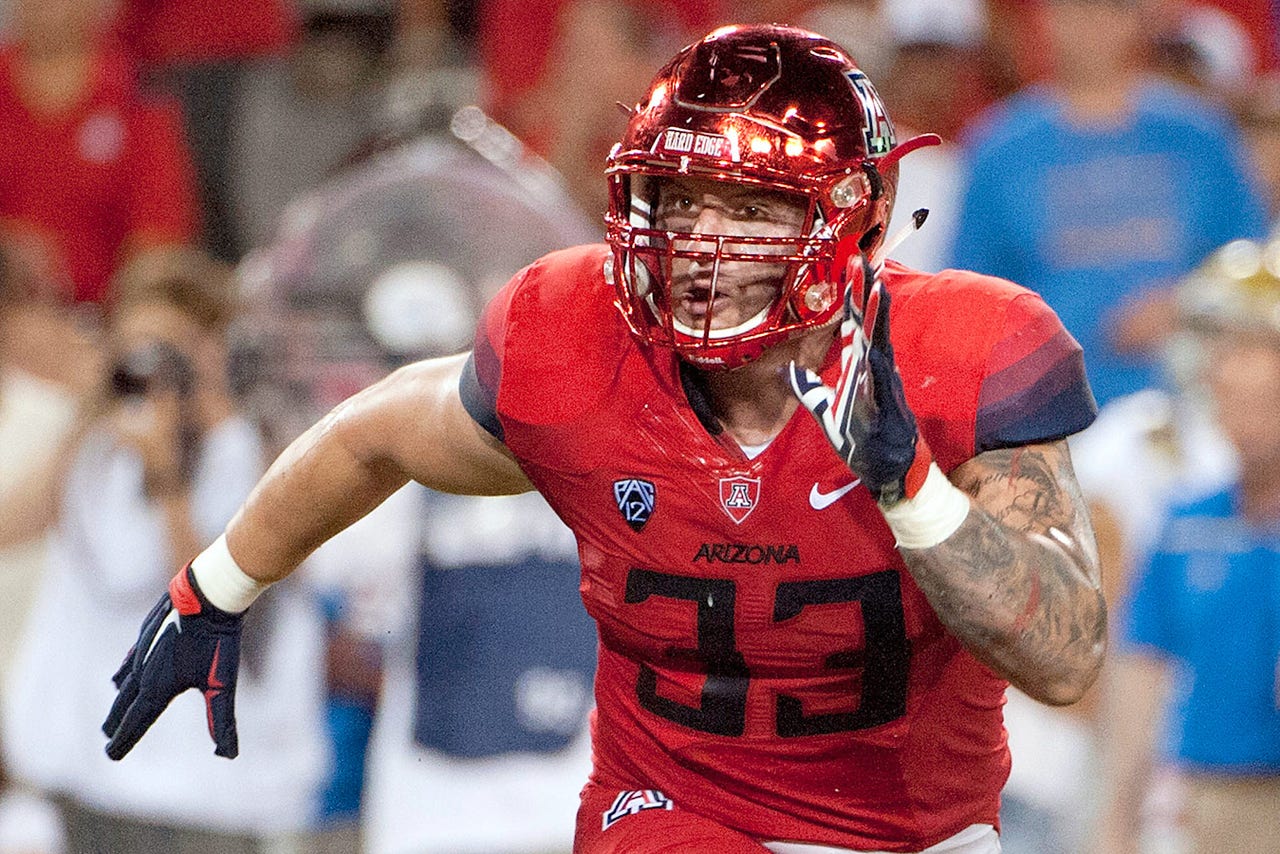 Scooby Wright
5. Justin Simmons, Boston College, DB: The Eagles had one of the nation's top-ranked defenses in 2015 and Simmons was a big reason for that. At 6-2, 202, Simmons is long and smart. He displayed some elite athleticism with a 40-inch vertical jump in Indy. Simmons made a lot of big plays last year against some of BC's toughest opponents.
6. Daniel Braverman, WMU, WR: The South Florida native was ultra-productive in the MAC, catching 109 passes for 1,367 yards and 13 TDs last season. He's exceptionally quick and slick. He also has really good hands and some legit 4.4 40 straight-ahead speed. His size isn't ideal at 5-10, 178, but don't dismiss him. He gave a talented Ohio State defense fits last year, and he should be able to help some NFL team's offense as a nifty little slot guy.
7. Travis Feeney, Washington, LB: He was one of the keys behind Washington producing one of the toughest defenses on the West Coast despite having had to replace four of the top 44 players from the previous year's draft. The converted safety is wiry, but long at 6-4, 230, and he can fly, clocking a 4.50 at the combine in the 40 and vertical jumping 40 inches. He was a team captain last year and has been a special teams standout his entire career there.
Travis Feeney of Washington
8. David Morgan, UTSA, TE: The first game I did last season as a sideline reporter for FS1 was K-State at UTSA. Morgan, a 6-4, 260-pounder with huge hands was the one weapon the Roadrunners had that gave the Wildcats problems. He has very reliable hands, moves well for his size and is excellent at making catches in heavy traffic. I think if he goes anywhere after the third round, someone will get a good bargain.
9. Jakeem Grant, Texas Tech, WR-KR: He's tiny at 5-6, 170, but Grant may be the quickest guy in this draft. He's dangerous out of the slot and as a returner with go-the-distance speed. He was also the toughest guy in their program, Tech coaches told me. Last season, he caught 90 passes for 1,268 yards and 10 TDs, and he returned two kickoffs for TDs.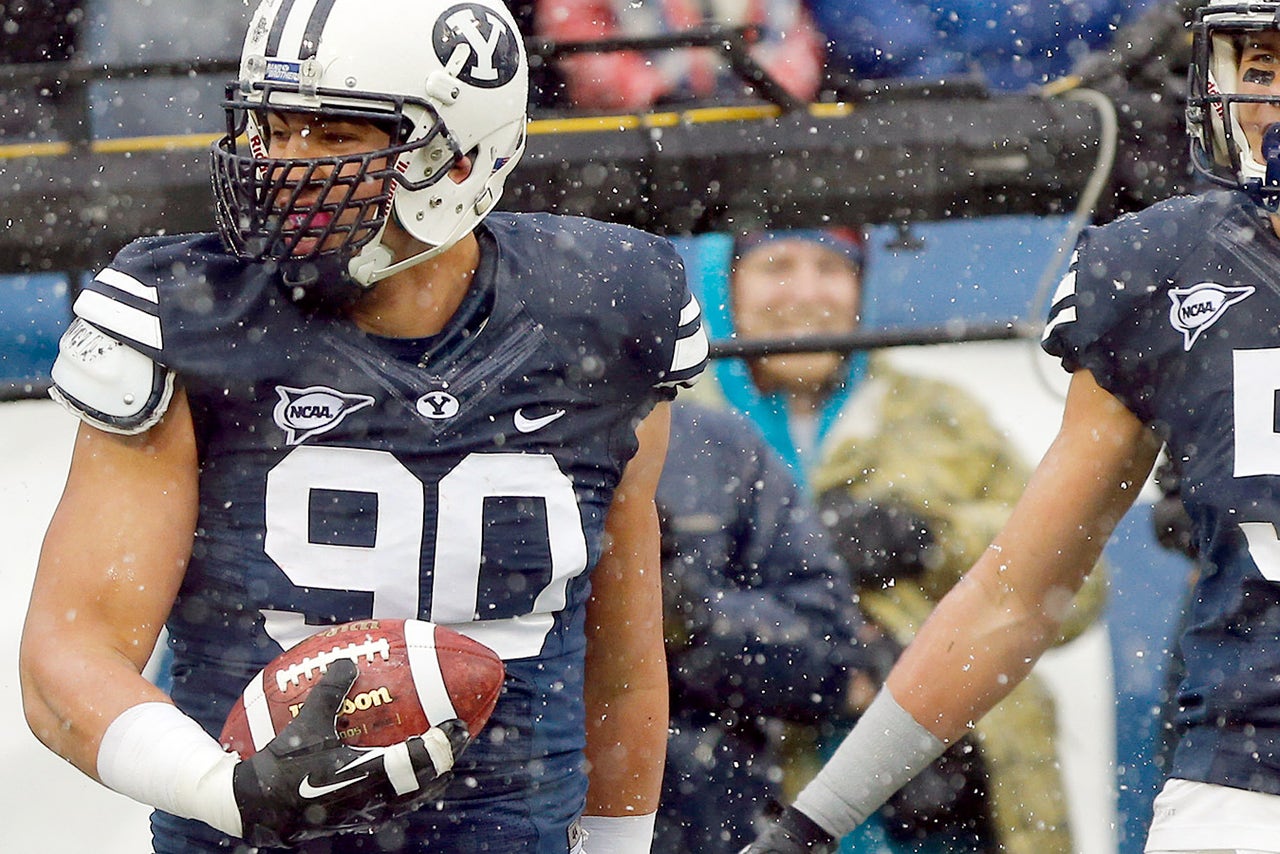 Bronson Kaufusi
10. Bronson Kaufusi, BYU, DL: A two-sport athlete with good bloodlines (his dad Steve was the Cougars DL coach), the 6-6, 285-pound Kaufusi blossomed into a star last season, making 11 sacks and 20 TFLs. He ran a 4.87 40 at the combine and showed good change of direction, especially for being such a lanky guy.
Just missed the cut: Karl Joseph, WVU, DB; Shilique Calhoun, Michigan State, DE-OLB; C.J. Prosise, Notre Dame, RB; Kenny Clark, UCLA, DT; Mike Thomas, Ohio State, WR; Andrew Billings, Baylor, DT; Jonathan Williams, Arkansas, RB; Leonte Carroo, Rutgers, WR; Matt Ioaniddis, Temple, DT; Joe Schobert, Wisconsin, LB; Keith Marshall, UGA, RB; Max Tuerk, USC, C; Anthony Zettel, Penn State, DL-FB.
---
---