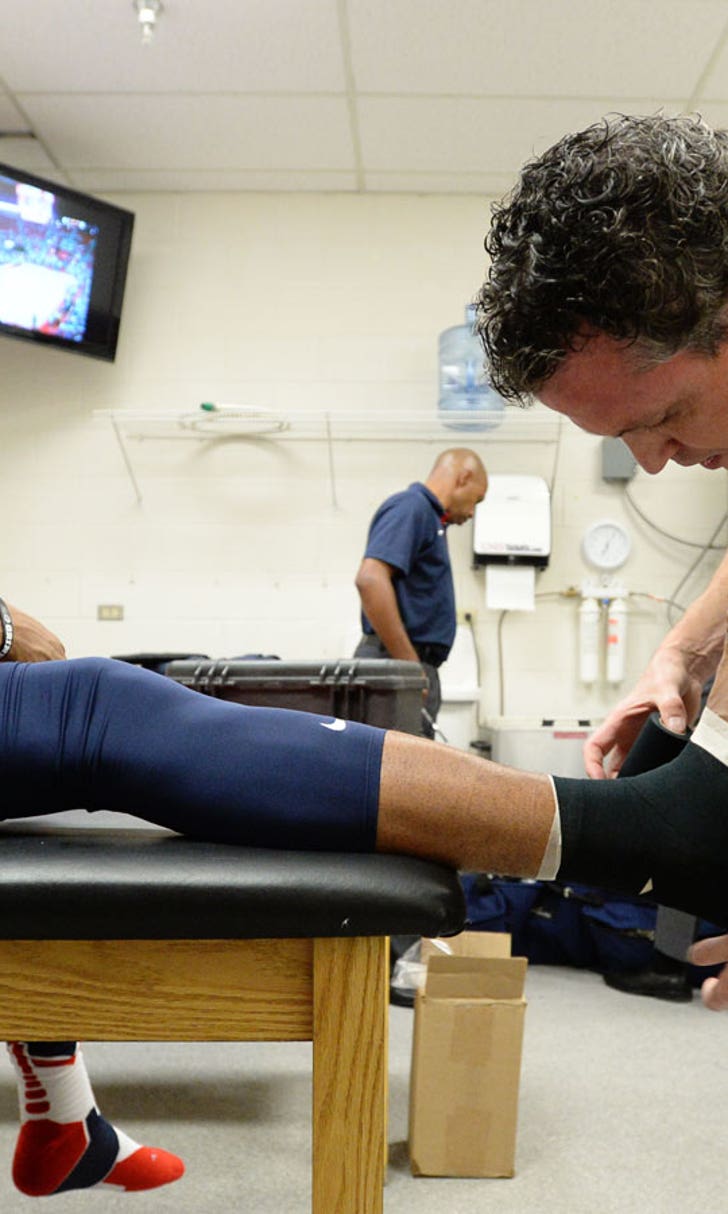 Wizards G Beal's agent: Injury concerns are all 'figured out'
BY foxsports • January 29, 2016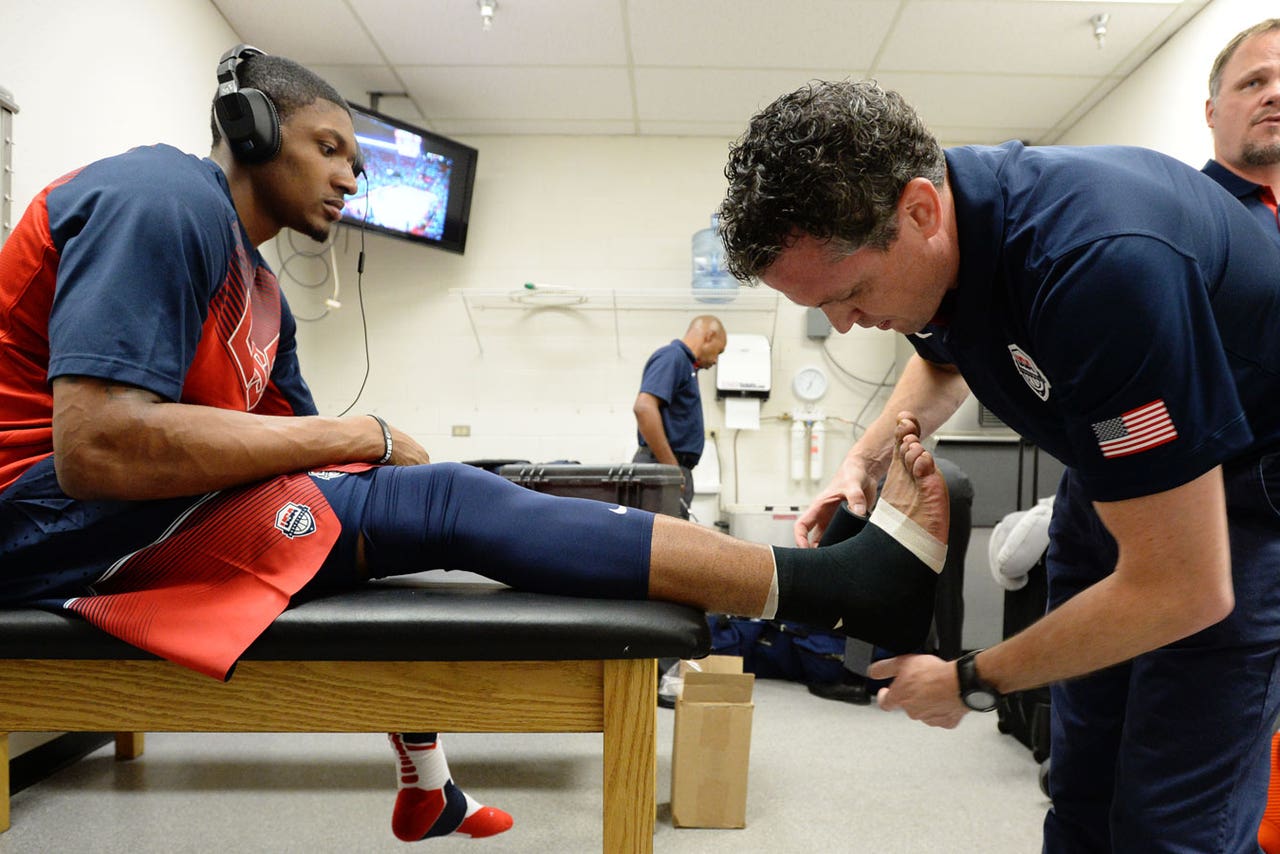 The Washington Wizards aren't as good as they thought they'd be for several reasons, but none are more significant than Bradley Beal's inability to stay healthy. 
The fourth-year shooting guard has battled injuries throughout his career, and this season it's been especially frustrating. After missing a month with stress reaction troubles in his right leg (the same injury that kept Beal out of 54 games in his first three seasons), Beal broke his nose and suffered a concussion last week in a game against the Boston Celtics. 
Injuries aren't funny, especially for a 22-year-old who's as promising and talented as Beal. But around the NBA, he's starting to earn a reputation as somewhat of a delicate flower:
The timing could not be worse. Beal is a restricted free agent this summer, and based on what they've seen so far, some teams around the league are reportedly worried about extending him a long-term offer sheet (via The Vertical):
"He's one of the best pure shooters in the league," a general manager told The Vertical, "but I'm scared of him." Healthy, Beal would be a lock to secure a $15 million-plus annual contract. He still may, but teams – including the Wizards – could seek some protection. An example is Brooklyn's recent deal with Brook Lopez, the skilled center who has been plagued by foot injuries. Last summer, Lopez signed a three-year, $60 million deal to stay with the Nets. The team protected itself by inserting language that permitted them to cut Lopez's salary by 50 percent in 2016-17 and 75 percent in 2017-18 if Lopez suffers another significant injury to the fifth metatarsal in his right foot, with benchmarks Lopez can hit each season to fully guarantee subsequent years.
But Beal's agent Mark Bartelstein doesn't seem too worried:
"It's been frustrating for Brad because he's a great competitor and he wants to be there for his teammates, his coaches," Bartelstein told The Vertical. "The good news is that we have got this thing figured out."
It shouldn't be. Beal's young and good enough to command a four-year max deal if he broke his leg tomorrow. He's a knockdown three-point shooter who defends multiple positions and gets to the rim. Think Ray Allen 2.0.
The rising salary cap means a bunch of teams have money to spend, and one of them will almost definitely give Beal whatever he wants.
---
---