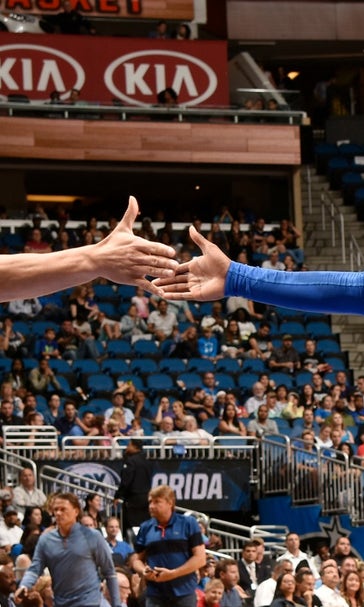 Why Orlando is the best open coaching job in the NBA
May 12, 2016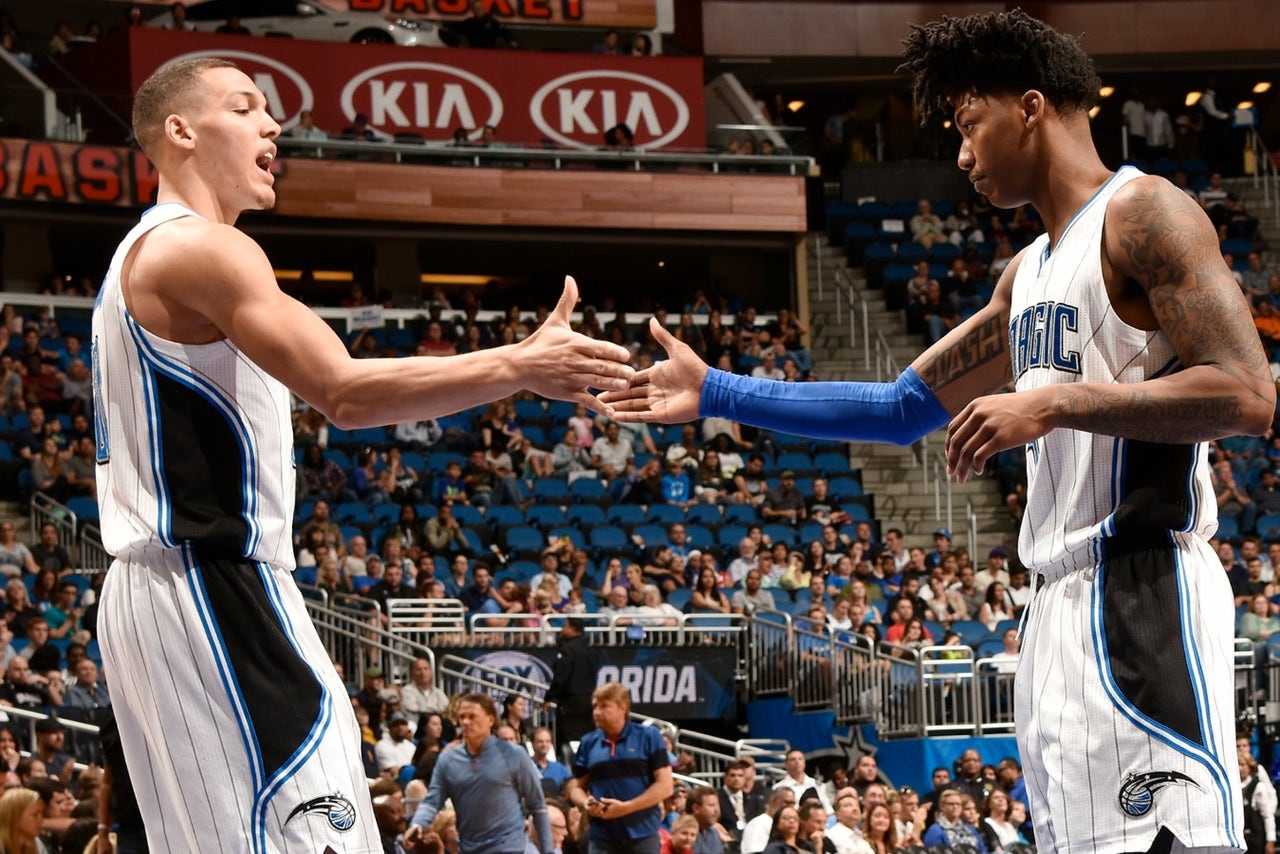 On Thursday morning, Scott Skiles abruptly resigned as head coach of the Orlando Magic. The team won 35 games in his first and only season in charge, which was a 10-win improvement over the previous year. 
In a statement announcing his resignation, Skiles said he wasn't right for the job, which is kind of odd. He previously excelled taking inexperienced, unproven teams from the bottom to, um, just above the middle. Skiles is known for wearing out his welcome after a few years, but in that time his players are better off for it. Generally speaking, his defenses make annual improvement, and the Magic have pieces in place to be an incredible defensive team. 
Orlando finished 17th in defensive efficiency this season. (They were 25th in 2015.) From Elfrid Payton and Victor Oladipo to Aaron Gordon (a potential Defensive Player of the Year), there are green, defensive-minded studs on this roster, and a leap into the top 10 wouldn't be out of the question next season. 
After the All-Star break, the Magic abandoned any sign of progress on that end of the floor and had a bit of an identity crisis in wake of the Tobias Harris trade. They went from being the 10th slowest team in the league before the trade deadline to the fifth fastest after it. 
But zoom out and there are still several reasons to be optimistic about Orlando's non-linear approach to building a winner. Here's why every head coach who's looking for a job should get on the phone with Magic GM Rob Hennigan right away. 
Let's look at what this team already has: a 22-year-old point guard who's made 41 threes in 4,634 career minutes (aka the same number of threes Steph Curry averages in a week); a thrilling combo guard who might've plateaued in his third season; a habitual bucket/rebound-getter whose poor defense will forever keep him outside looking into the All-Star game; a promising gunner from Croatia who disappointed in his rookie season; and arguably the most athletic player in league history, a Shawn Marion 4.0 who has legitimate superstar potential. 
Those five players (Payton, Oladipo, Nikola Vucevic, Mario Hezonja and Gordon) played just 75 minutes together last season. In that time, they outscored opponents by 23.4 points per 100 possessions, with an offense that was better than the Golden State Warriors and a defense that was better than the San Antonio Spurs. 
Obviously, the sample size makes those comparisons sound ludicrous, and all five of these players clearly have glaring flaws holding them back. But they're also extremely young (the oldest, Vucevic, is only 25), improving by the month and, except for Oladipo, on cheap contracts for the foreseeable future. In two years' time, there's no telling just how good this group could be.
If Orlando's roster stays intact, there's a decent chance this team makes the playoffs as early as next season. That's basically the worst-case scenario because "staying intact" isn't the goal. Orlando has enough cap space to sign two max contracts this summer, and the combined lure of mid-Florida sunshine, no state income tax and the topsy-turvy Eastern Conference makes it conceivable they sign at least one high-impact player. (They nearly acquired Paul Millsap last summer.)
Free agency is a gamble, but even if they whiff, the Magic have a boat load of youth and future draft picks to dangle on the trade market. The next time they deal a member of their core, best believe Brandon Jennings and Ersan Ilyasova won't be the ROI. 
Everyone on the team (except Gordon) is expendable at the right price. If Payton isn't the starting point guard of the future (reportedly one of Skiles' beliefs), Orlando can move on without risk or a financial hit. Same goes for Oladipo, Vucevic, Hezonja and everyone else. 
The Orlando Magic, his hometown team, are a legitimate threat to steal Chandler Parsons from Mavs in free agency. https://t.co/g3OYMpMrCh

— Tim MacMahon (@espn_macmahon) March 1, 2016
They have the assets to be active participants in the trade market, cap space to be active participants in free agency and the 11th pick in June's draft, lottery pending. They can pivot at a moment's notice. Options are on the table. 
If you're a sexy head coach candidate surveying the available gigs still left on the board, a few, from the outside looking in, appear to be toxic. The Memphis Grizzlies just fired Dave Joerger after he believed the Sacramento Kings were greener grass. (The Sacramento Kings!)
The Houston Rockets have financially-committed ownership, arguably the best general manager in the league and a talented roster that can win now. They also fired Kevin McHale 11 games into this season just a few months after he led them to the Western Conference Finals. 
The Indiana Pacers have a vacancy because team president Larry Bird expected Frank Vogel to cook a delicious meal with several rancid ingredients. When dinner tasted good but not great, Vogel lost his job. 
The New York Knicks are the New York Knicks. 
Orlando has churned through three head coaches since Stan Van Gundy was fired in 2012. They aren't a model franchise and their rebuild since the Dwight Howard trade has plenty more strike-outs than doubles. 
But we aren't comparing them to every organization in the league, only those currently looking to hire a new head coach. And surrounded by that company, the Magic don't look too bad. 
---
---