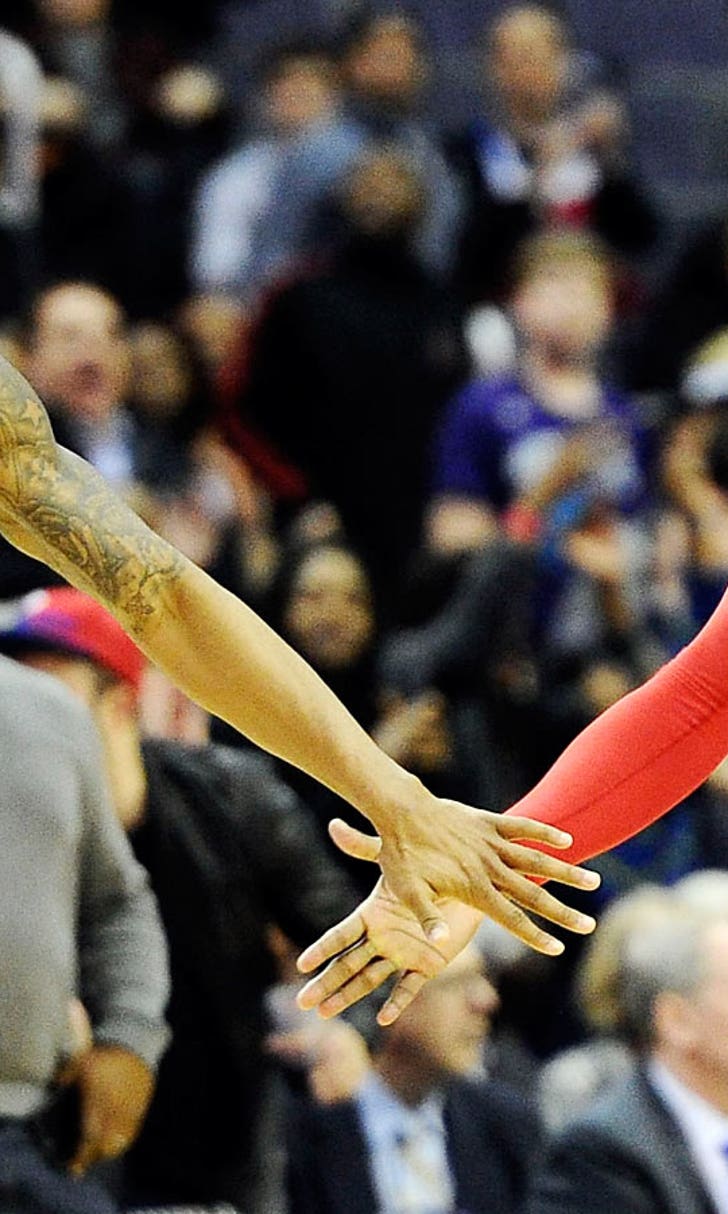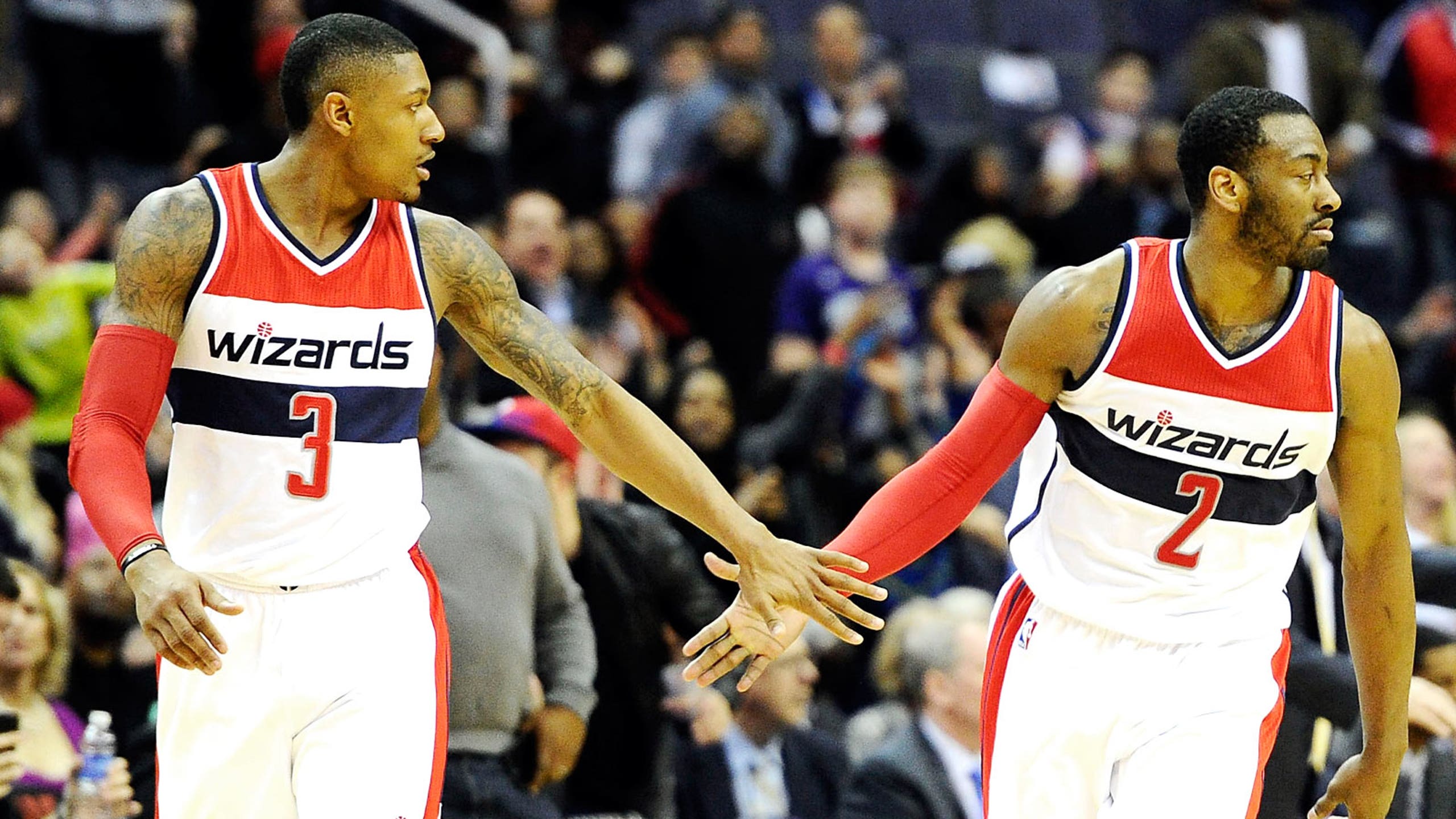 Which team is Washington's biggest rival this season?
BY foxsports • August 13, 2015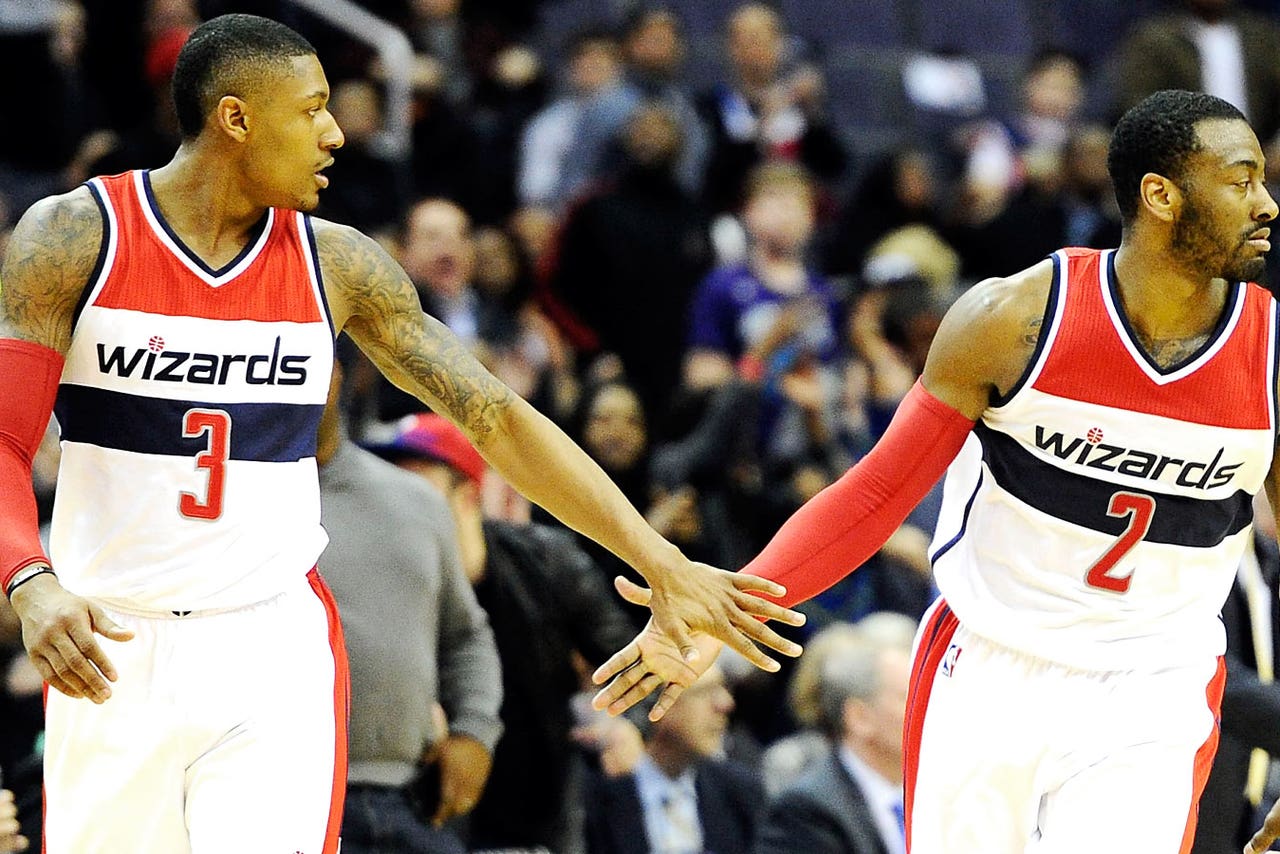 The Washington Wizards have their sights set on a championship. While that may not happen this season, evolving into a 55-win, small-ball juggernaut very well could, and that transformation may be enough to lure Kevin Durant back home next summer.
To get there, they'll need to take down some of their biggest rivals. Which teams are they this season? Bleacher Report's Adam Wells thinks the Indiana Pacers might be one:
"While not a traditional rivalry, the Wizards and Pacers are two of the most intriguing Eastern Conference teams heading into this season. They aren't in Cleveland or Chicago territory on paper but might be two teams capable of giving them the most problems...Any hope for the Wizards to break the 50-win plateau for the first time since 1978-79 will depend on their ability to win season series against teams like Indiana. It will also put them in a position where they can avoid the Cavaliers in the playoffs until a hypothetical matchup in the conference finals."
Taking down the Pacers is key, but the Wizards should aim higher. Why can't they be better than the Chicago Bulls and Atlanta Hawks? John Wall and Bradley Beal will continue to improve, and guys like Jared Dudley, Gary Neal and Alan Anderson will provide much needed versatility and three-point shooting. 
Don't sleep on the Wizards.
(h/t: Bleacher Report)
---
---