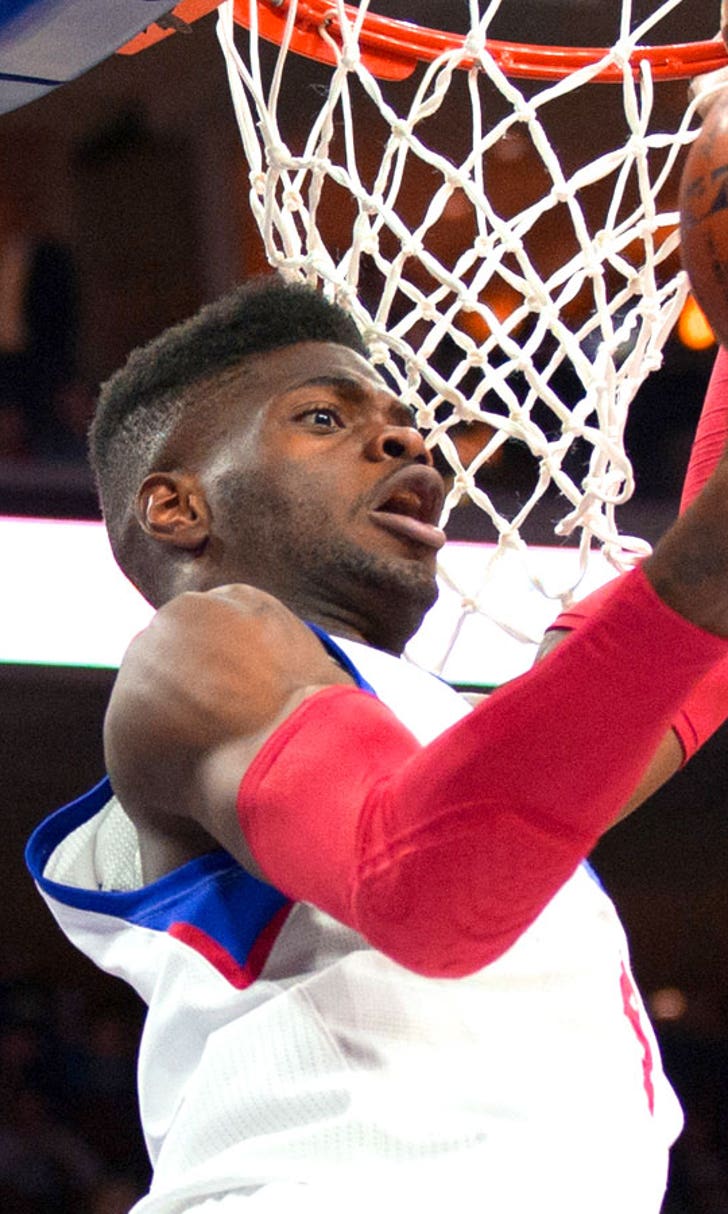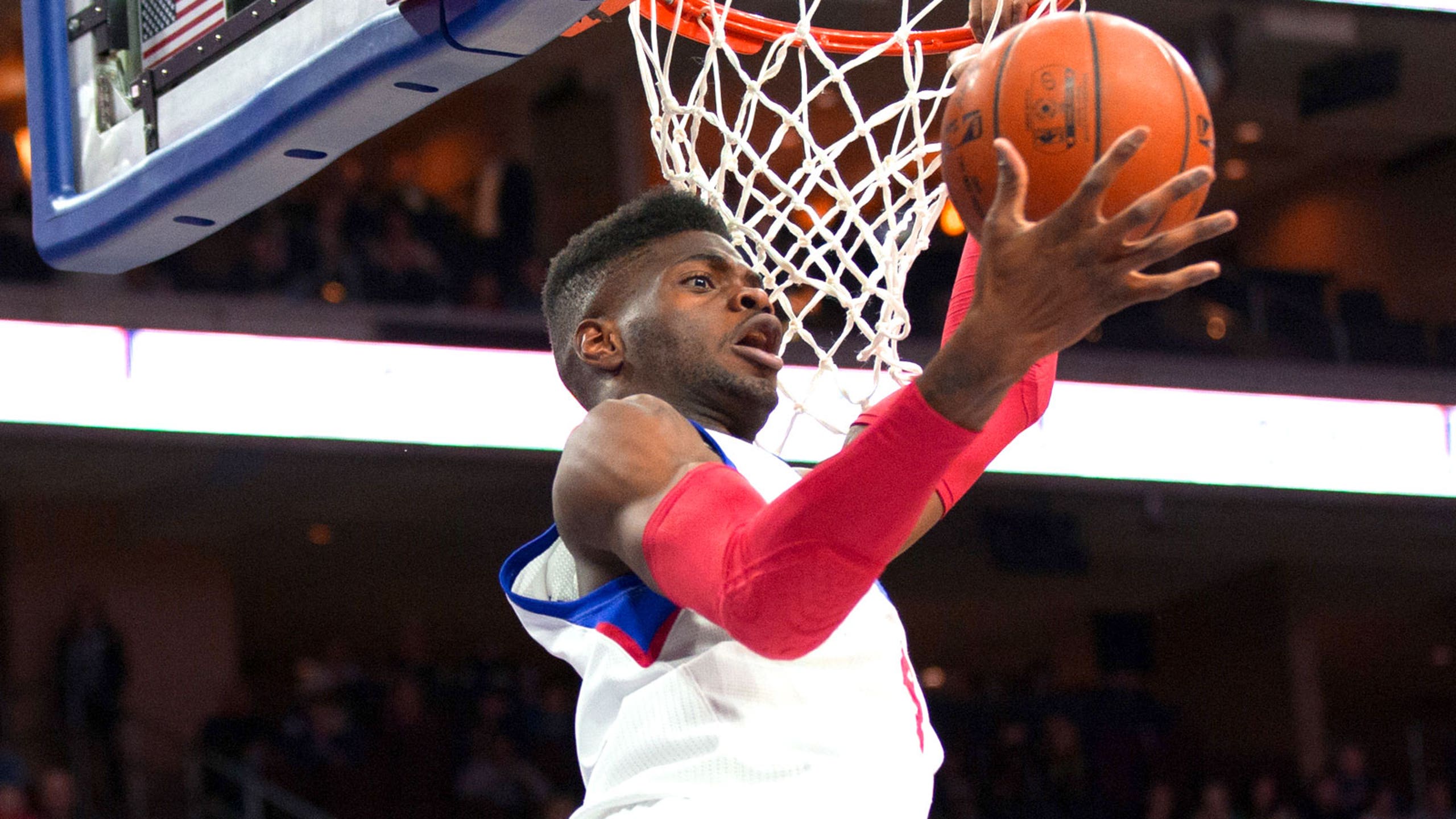 Watch Nerlens Noel dunk all over Andre Drummond
BY Jovan Buha • January 27, 2016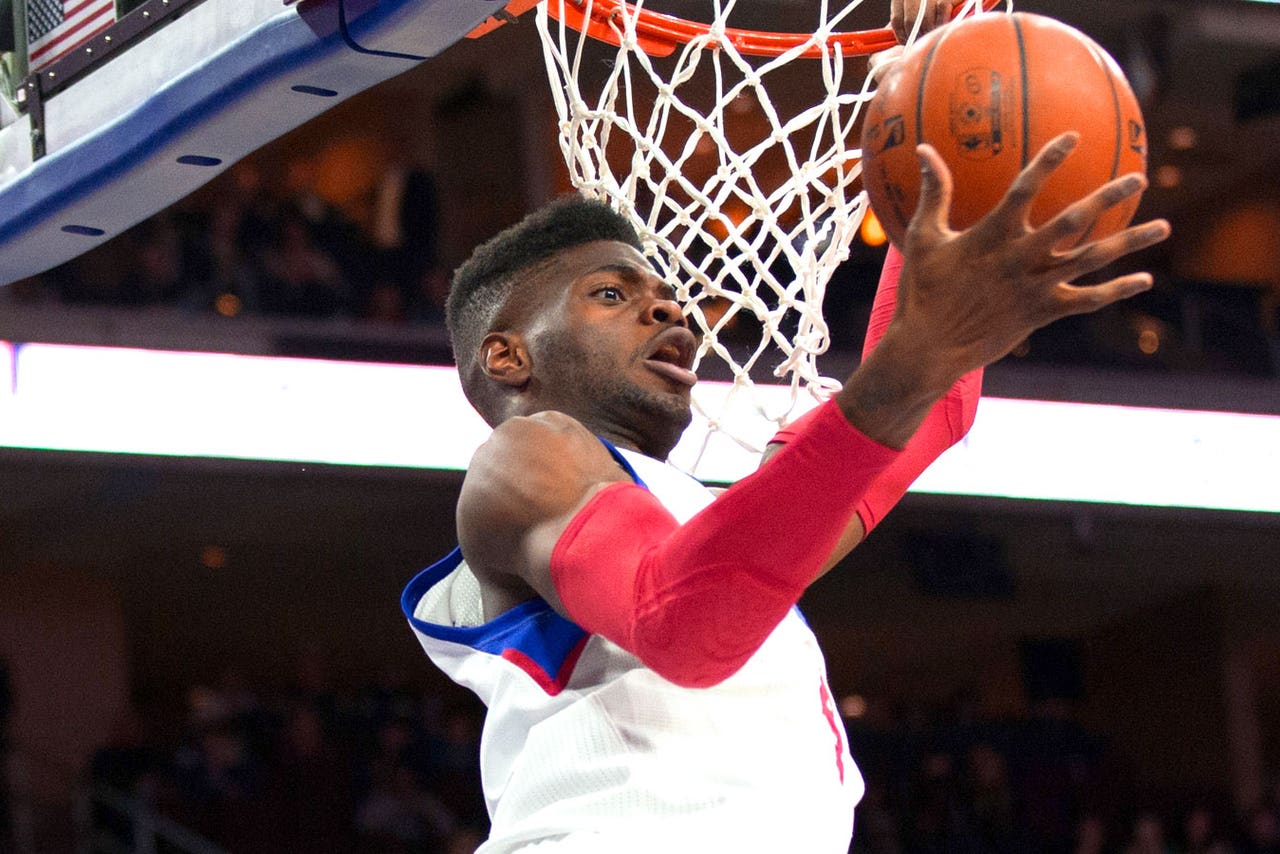 Not much has gone right for the Philadelphia 76ers this season.
The 7-40 Sixers are on pace to being one of the worst teams of all-time, and don't have much to show for their drastic rebuild.
Nerlens Noel has been one of the lone bright spots, averaging 10.5 points, 8.6 points, 1.6 steals and 1.6 blocks in his sophomore campaign, and establishing himself as a legitimate two-way threat because of length, athleticism and instincts.
His defensive value is apparent, but his offensive role is still developing. One thing Noel can clearly do, though: Dunk on opponents. 
And his latest victim, Andre Drummond, might be his biggest one yet:
In Drummond's defense, he was late on his rotation -- and thus had no chance at properly protecting the rim -- because Nik Stauskas and Kentavious Caldwell-Pope both jumped in front of him, giving Noel the split-second advantage he needed to crush it home.
Still, that was a monster dunk. Noel's ability to finish with his left hand is underrated, as not many bigs can dunk with their off-hand that quickly or emphatically. Had he tried a right-handed or two-hand dunk, Drummond might've blocked him.
But he did switch hands and, in the process, embarrassed Drummond.
Jovan Buha covers the NBA for FOX Sports. Follow him on Twitter at @jovanbuha.
---
---