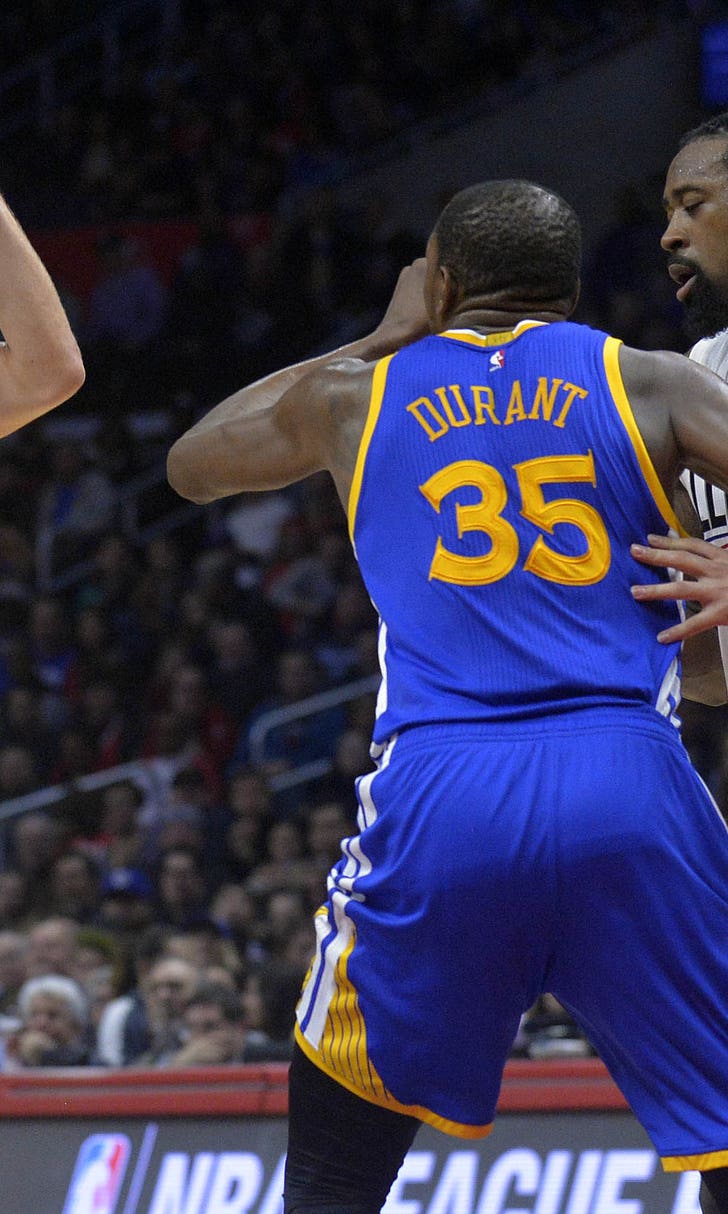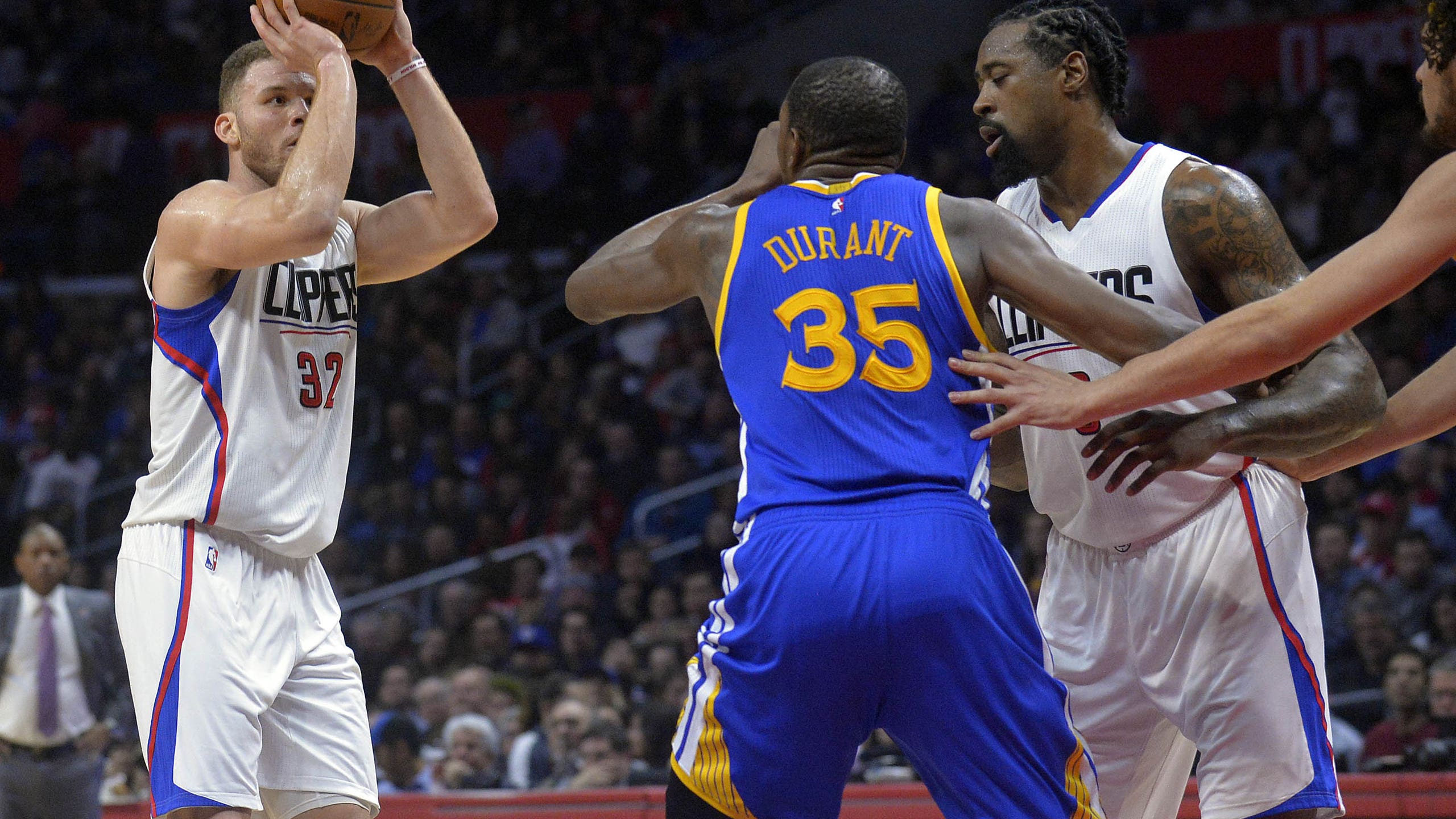 The Morning After: LA Clippers vs Golden State Warriors
BY Fansided and Mike Parrott/FanSided via Clipperholics • June 30, 2017
The LA Clippers weren't able to edge closer to the Golden State Warriors in the Western Conference last night. They lost 133-120 at the Staples Center.
| | | | | | |
| --- | --- | --- | --- | --- | --- |
| | 1 | 2 | 3 | 4 | T |
| Clippers | 22 | 33 | 32 | 33 | 120 |
| Warriors | 33 | 32 | 39 | 29 | 133 |
More from Clipperholics
The LA Clippers weren't able to overcome an 11 point deficit in the first quarter but kept it close, only losing by 13 points to the Golden State Warriors, while still missing Chris Paul. The Clippers weren't able to rely on their established scorers and had to be bailed out by Blake Griffin and the numerous Clippers role players.
Blake Griffin ended the game with 31 points and eight rebounds in just over 30 minutes. Another good sign was the play of Austin Rivers. Rivers put up 18 points off 15 shots and has shown his ability to shoulder the scoring load without Chris Paul in the lineup.
A major deficit to the Clippers though was their defense. Letting the Warriors put up 133 points.   The 'big three' of the Warriors put up 60 shots altogether. If the Clippers want to be in the conversation with contenders like the Warriors, they will have to improve their defense, even without Paul being in the rotation at the moment.
However, here are the five things we learned from the Clippers vs Warriors game.
February 2, 2017; Los Angeles, CA, USA; Los Angeles Clippers forward Blake Griffin (32) shoots as center DeAndre Jordan (6) covers Golden State Warriors forward Kevin Durant (35) during the second half at Staples Center. Mandatory Credit: Gary A. Vasquez-USA TODAY Sports
1) Getting to the line
A positive from the game was the Clippers ability to get to the free-throw line and convert at a decent rate. With a grand total of 39 free-throw attempts to the Warriors' 18, the Clippers were able to draw fouls at an insane rate and kept themselves out of foul trouble at the same time.
With the Clippers not having the same amount of offensive firepower as other contenders, such as the Warriors and Cleveland Cavaliers, the Clippers have to win in different ways. Their ability to get to the line so frequently, this could be a good plan of action against big teams come playoff time.
Griffin, in particular, got to the line at a rapid rate, attempting 13 free-throws, and making 11 of them. If Griffin can keep up this free-throw volume at a consistent rate, the increase from his average of seven attempts a game to a higher amount could make him into one of the most valuable bigs in the NBA.
If the rest of the team could increase their output at the line, they would be able to make themselves legitimate contenders to take the Western crown.
2) We need CP3
The Clippers were missing a few things last night to be able to challenge the Warriors on all fronts. The big missing needs were play-making, shot-creating and defense. Maybe if the Clippers had a player like that? Oh yeah. That Chris Paul guy.
Chris Paul was sorely missed last night on both sides of the ball. With the Warriors back-court starters scoring a combined 50 points, and the Clippers creating 14 less assists than their opponents, Paul's two-way production is needed back as soon as possible. Even though the Clippers back-court depth of Jamal Crawford and Rivers had great games, their defense has always been lacking and weren't able to outscore the Warriors back-court.
If the Clippers want to be winning these games (which they obviously should), then Paul's ability is needed for this team. Even though Griffin can play a pseudo-point-forward role, Chris Paul is a legendary Point Guard and this team is only going to go as far as Chris Paul can take them.
If they want to make the conference finals or even the Finals, Chris Paul is going to be needed and playing a lot of minutes. Raymond Felton filling in for Paul had a game to forget with only nine points off six shots and didn't bring anything on the defensive side.
3) Warriors came to play
Even though the Clippers had a very good game without Chris Paul, they might not have even had a chance with him. The Golden State Warriors right now are in a league of their own and our fears from last summer are finally becoming a reality.
Stephen Curry finally came back down to Earth, sort of. After coming off an insane 26 three-pointers made in the three previous games, Curry was only able to hit three of them off 10 attempts. However, a lot of their other players came to play.
The Warriors bench was able to hit 39 points against the LA Clippers and the starters didn't miss a beat while also missing Draymond Green. With Kevin Durant producing a near triple-double, and Andre Iguodala putting up a highly efficient 13 points, four rebounds, four assists, and three steals, The Clippers didn't have an answer for most of the game.
The Warriors on a nine game winning streak and not even missing a beat without a star in Draymond Green. With only one more regular season game left in this series, maybe Doc Rivers should try out other rotations to find a weakness in this divine looking Warriors team.
February 2, 2017; Los Angeles, CA, USA; Los Angeles Clippers center DeAndre Jordan (6) controls the ball against the defense of Golden State Warriors center JaVale McGee (1) during the first half at Staples Center. Mandatory Credit: Gary A. Vasquez-USA TODAY Sports
4) DeAndre needs to capitalize
Like the 'Heatles' Miami Heat, the Warriors share the same weakness, good big-men. The Heat always had problems against players such as Roy Hibbert, Dwight Howard, and even Nikola Vucevic. This is the same problem the Warriors have due to not having an above-average big-man themselves.
However, when the time came for Deandre Jordan to dominate, he must have overslept. Jordan only took two shots and had nine points overall but against a team without a proper big-man, Jordan should be putting up at least a 20/10 not a 9/8.
Jordan even looked outmatched by Javale McGee and even James McAdoo at times. Now being an all-star and an all-NBA Center, Jordan should be capitalizing on the Warriors weaknesses, instead of playing a passive style of play.
RELATED STORY: DeAndre Jordan to participate in dunk contest
If the LA Clippers ever want to have a chance against the Warriors, they will have to feed Jordan and Jordan will have to assert himself on the Warriors lack of decent bigs. If they don't then they aren't going to have a chance.
5) The Clippers wings
So, what's happening with the LA Clippers wing rotations? On one of the nights the Clippers desperately needed perimeter defense, Luc Mbah a Moute only played four minutes. A way of beating the Warriors is to try to shut them down and not try to outscore them.
Even though Rivers and Crawford combined for 39 points off 25 shots, their defensive abilities most likely gave up a greater amount. With Green's absence last night, it would've given Rivers a green-light to play more small-ball with Mbah a Moute at the four to combat Durant. However, he allowed Griffin to try to defend Durant, a mistake even a middle-school coach would be able to pick up on.
If the Clippers want to actually win, they need to try to play to the opposition and not try to outscore everyone. Sometimes you have to sacrifice the offensive skills of Griffin or Jordan for a good perimeter defender like Mbah a Moute.
The Clippers could have played small-ball against them to nullify the Warriors firepower or fed Jordan to overpower them with their height. However, Doc Rivers played neither somehow and ultimately cost the Clippers a L against the leaders in the West. If the Clippers want to get anywhere soon, Rivers has to up his coaching abilities because his mistakes against the Warriors were easily fixed if he thought it through.
The LA Clippers now travel to Boston to face the Celtics.
Want your voice heard? Join the Clipperholics team!
---
---