Indiana Pacers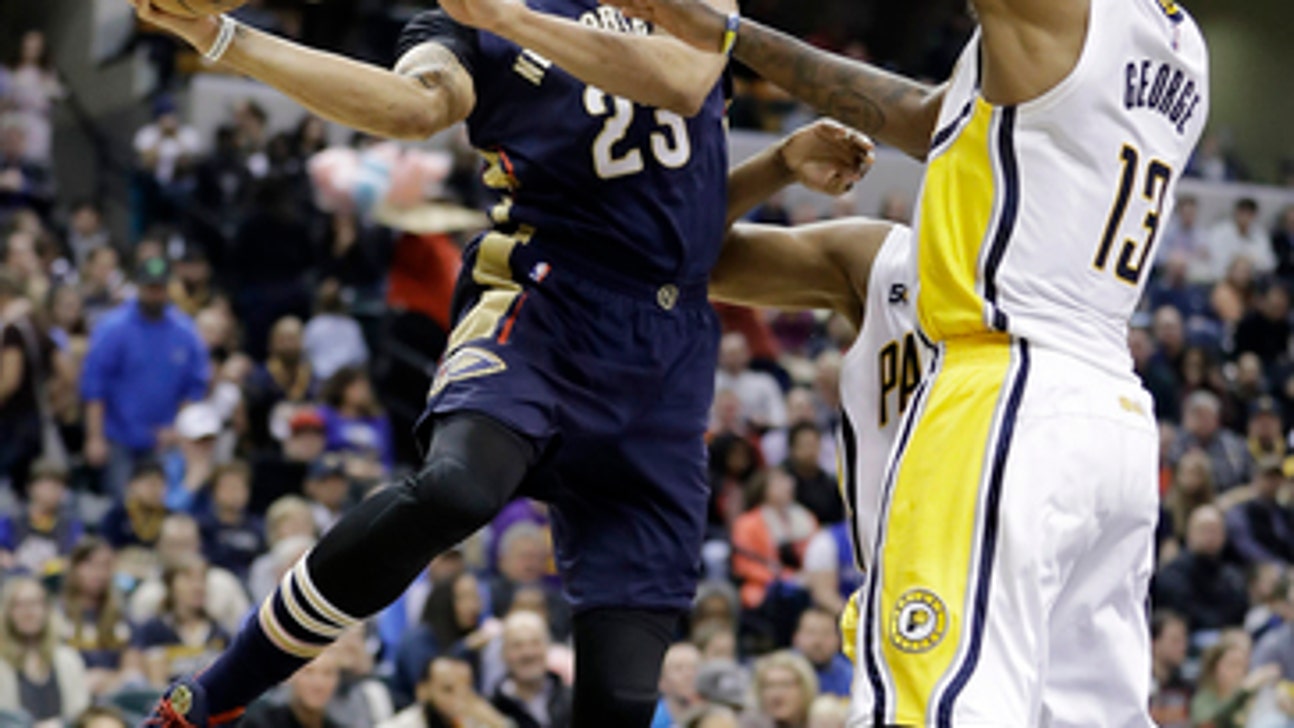 Indiana Pacers
Teague, George help Pacers hold off Pelicans 98-95 (Jan 16, 2017)
Updated
Mar. 4, 2020 8:21 p.m. ET

INDIANAPOLIS (AP) Indiana Pacers guard Jeff Teague figures he'll eventually get that elusive triple-double.
Until then, he's content to pile up wins.
For the fourth time in 30 days, the former All-Star guard flirted with his first career triple double and Paul George scored 19 points to help the Indiana Pacers hold off the New Orleans Pelicans 98-95. Teague finished with 16 points, 10 assists and eight rebounds - the closest he's come yet this season.
''I'm happy I'm getting some rebounds,'' Teague said. ''I was one of the worst rebounders last year, so to actually get some rebounds this year is good.''
The Pacers rebounded from Thursday's embarrassing performance in London by leading almost wire to wire. They trailed only once, at 2-0, and were only tied just three times - twice in the first 66 seconds and at 91 with 4:10 left in the game.
And Teague was a big reason why the Pacers managed to keep the Pelicans at arm's distance.
The other reason: Anthony Davis' injury.
New Orleans' All-Star center took a hard tumble with 7:08 left in the third quarter when he appeared to be leaping for an uncontested dunk. Myles Turner raced over, hit Davis on the right wrist, sent him sprawling. After Davis got up, he limped toward midcourt before making two free throws and being replaced by Terrence Jones.
Davis finished with a team high 16 points but did not return. Team officials said he injured his right thumb and left hip and that X-rays were negative. Davis left with a slight limp but did not speak with reporters.
''I don't know anything yet, we'll check with the doctors,'' coach Alvin Gentry said.
Without Davis, the Pelicans couldn't quite come all the way back from a 14-point deficit in the first quarter or two 10-point deficits in the third quarter.
Teague broke the 91-91 with a 3-pointer with 3:55 to play and New Orleans had three chances to tie the score in the final 20 seconds.
But Jrue Holiday missed a 22-foot pull-up jumper, E'Twaun Moore missed a short runner with 4.8 seconds left and Tyreke Evans fired up an air ball from the corner as the buzzer sounded.
''We let them hang around without their star on the floor,'' George said. ''We're floating around .500. We've got to get some consistency, we've got to find a way.''
TIP-INS
Pelicans: Moore and Jones each had 15 points. Jones also had eight rebounds. ... Solomon Hill had four points and four rebounds in his first trip back to Indiana since leaving the Pacers in free agency. ... The Pelicans were 6 of 9 on 3-pointers in the second quarter after scoring only 18 points in the first.
Pacers: Myles Turner had his eighth double-double of the season - 18 points and 12 rebounds. He also had four blocks. ... Thaddeus Young left in the first half after getting poked in the left eye but returned at the start of the third quarter. He finished with 17 points and tied a season-high with six steals. ... Indiana won despite missing four of its last six free throws. ... Pacers guard Rodney Stuckey (sore left hamstring) hasn't played since Dec. 28 and coach Nate McMillan said before the game he isn't expected to play on Indiana's upcoming three-game road trip.
FATHER-SON MATCHUP
Pacers coach Nate McMillan didn't want Monday's game to turn into an emotional father-son matchup. So after having dinner Sunday with his son, Jamelle, an assistant with the Pelicans, the Pacers coach told his son the same thing he always has.
''We're both trying to win,'' the father said. ''That way it's not a father-son deal. He's been taught to go out there and win.''
But the elder McMillan was surprised this day even came. When he was asked if he ever discussed the intricacies of coaching with his son, McMillan quipped: ''No, I didn't. I thought he'd be smarter than that.''
HOME, SWEET, HOME
The Pacers have won five straight on their home court and have the second best home record in the Eastern Conference at 16-5. And New Orleans knows how tough it is to play at Indiana. The Pelicans have lost seven straight at Indy since their last win in January 2010.
UP NEXT
Pelicans: Will look for a season split when it hosts Orlando on Wednesday. The Magic have won four straight in the series.
Pacers: Hope to snap a four-game losing streak against the Kings when they visit Sacramento on Wednesday. Indiana's last win in the series came Jan. 24, 2014.
---
---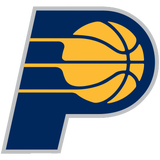 Get more from Indiana Pacers
Follow your favorites to get information about games, news and more
---