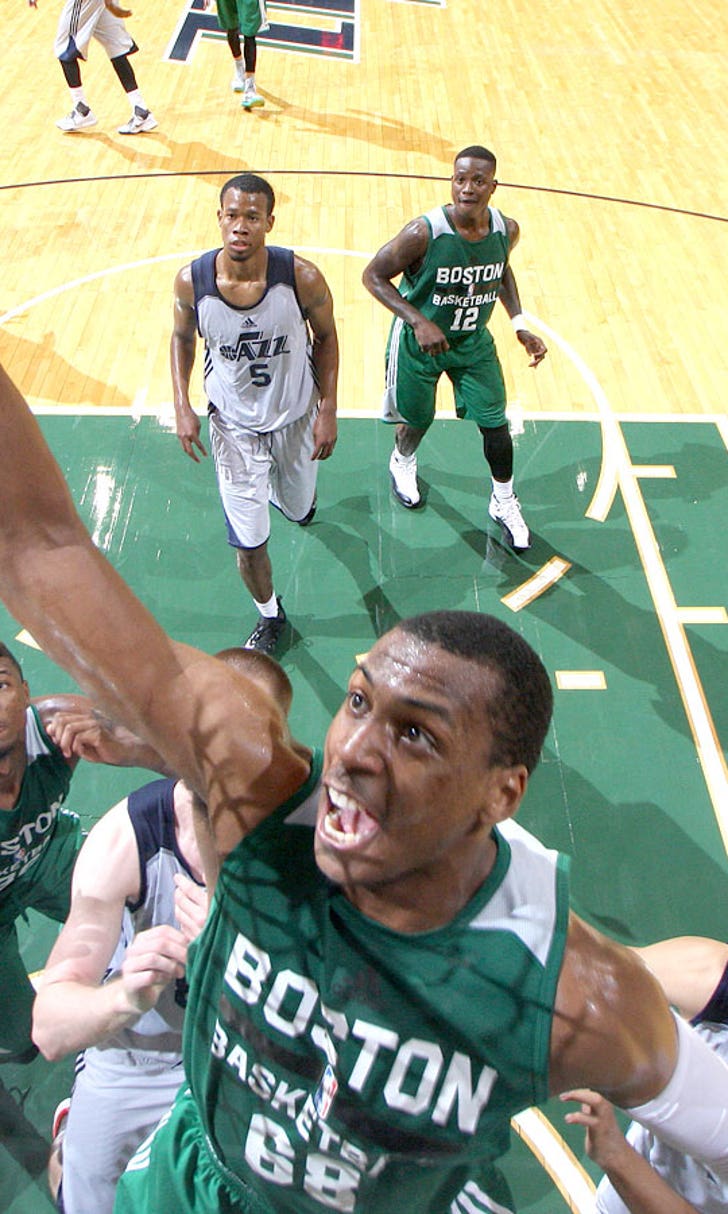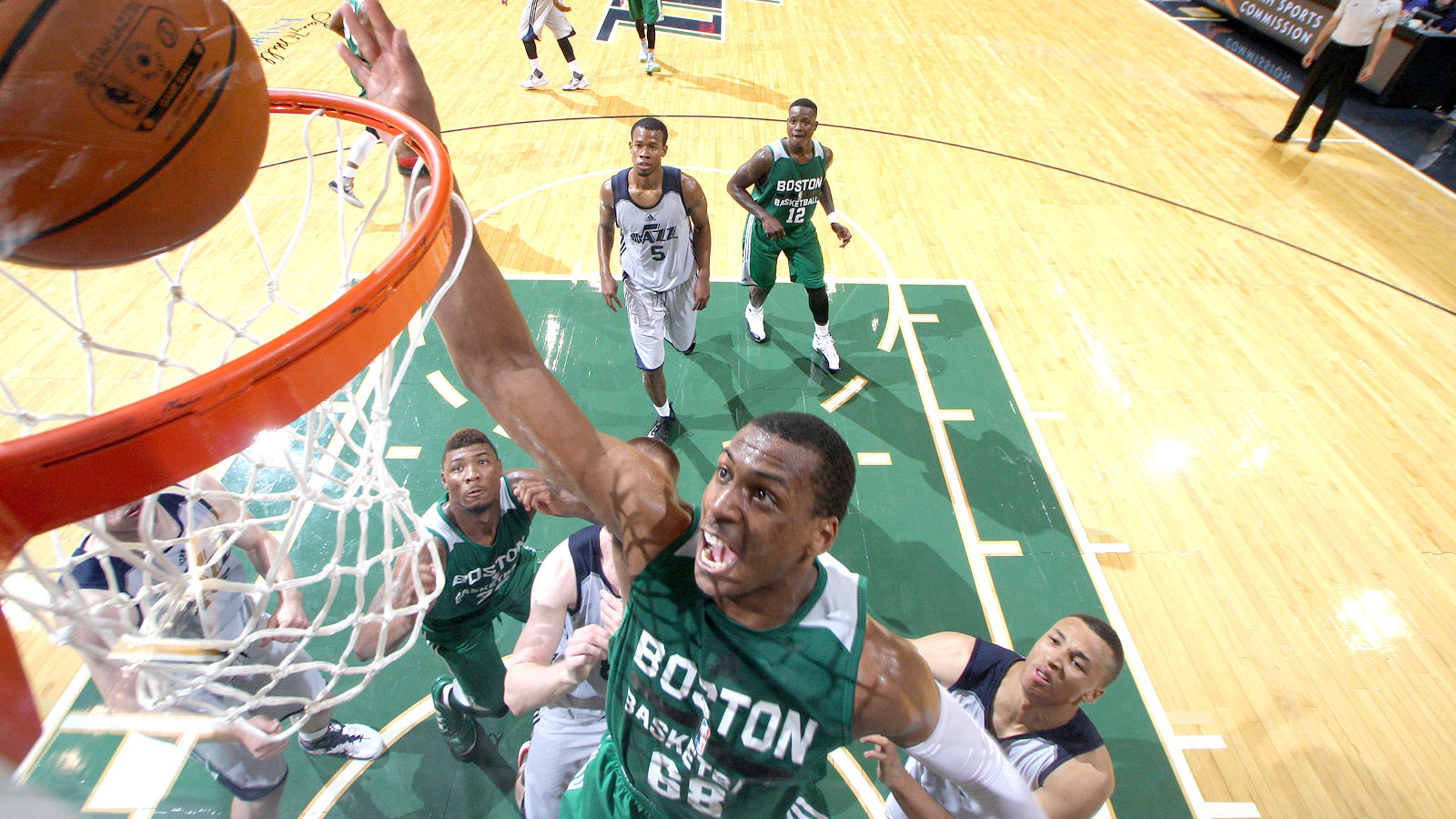 Should Boston sign Jonathan Holmes?
BY foxsports • July 24, 2015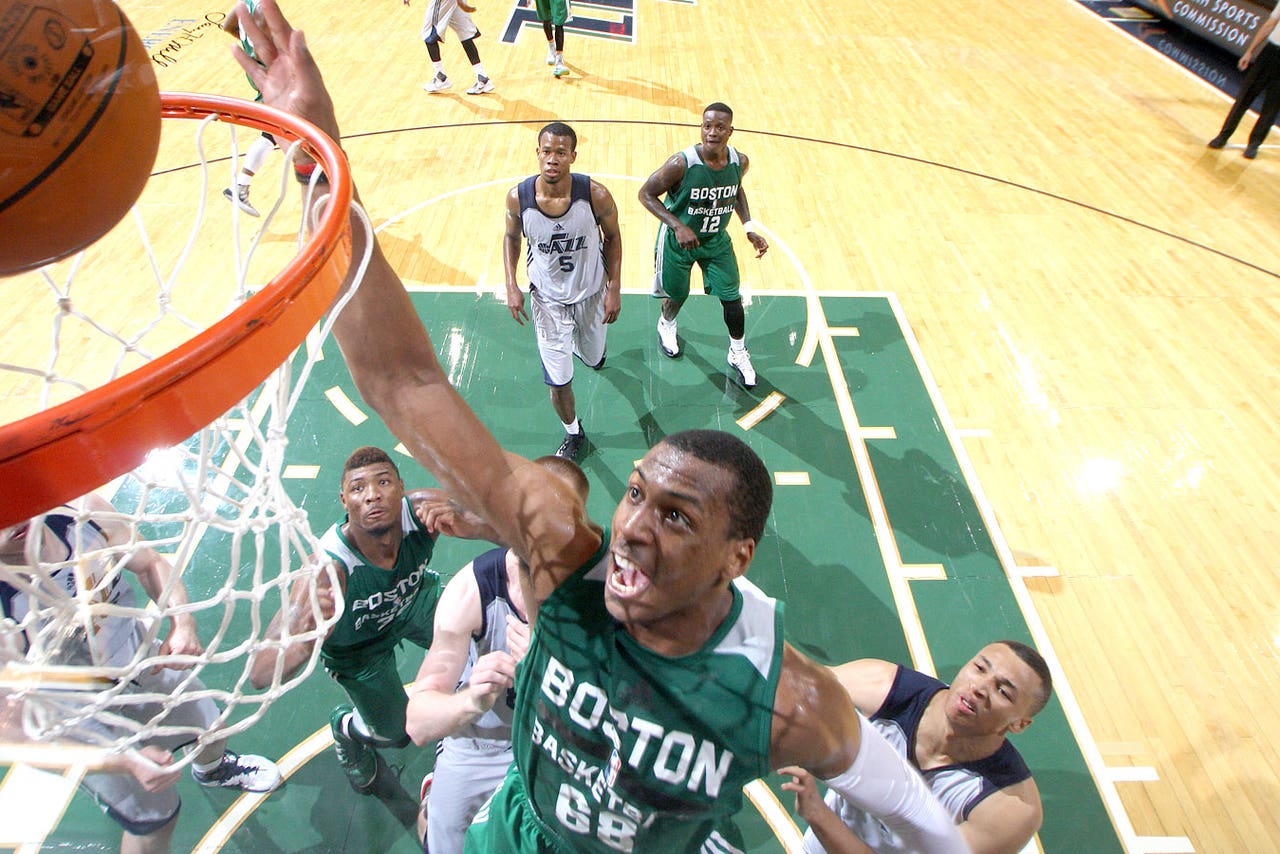 Jonathan Holmes was arguably the most notable breakout star at Las Vegas Summer League. The four-year University of Texas product averaged 12.2 points and 5.6 rebounds per game.
Way more important than that, though, was his deadly accurate outside shot. Holmes made 52.9 percent of his threes, launching 17 and sinking nine. It showed he may be a stretch four in the NBA. 
Should the Celtics sign him to their regular season roster? Here's Eric Laboissonniere from Hoops Habit with a closer look:
"The only players the Celtics could play at the stretch-4 right now are either Jared Sullinger or Kelly Olynyk, but both players are far too slow and inconsistent to play many meaningful minutes down the stretch at the power forward or center position. Jordan Mickey, Amir Johnson, Jonas Jerebko, most likely David Lee, and Tyler Zeller make up the rest of the frontcourt for the Celtics. Not one of those players can shoot from distance other than Jerebko, and he is far too small to play as a stretch-4. This is where Holmes could come in, as a guy that could add shooting to a lineup, which would make the Celtics very dangerous."
Boston already has 16 guaranteed contracts on its roster, including Perry Jones III. Over a quarter of them play Holmes' position, and eating someone's contract to add an undrafted prospect who shot under 40 percent from the floor as a senior isn't exactly a great business move. 
Holmes will prosper elsewhere, though. Or maybe even come to Boston's training camp, get cut then take a spot on their D-League team. Crazier things have happened.
(h/t: Hoops Habit)
Photo Credit: Melissa Majchrzak/NBAE via Getty Images
---
---