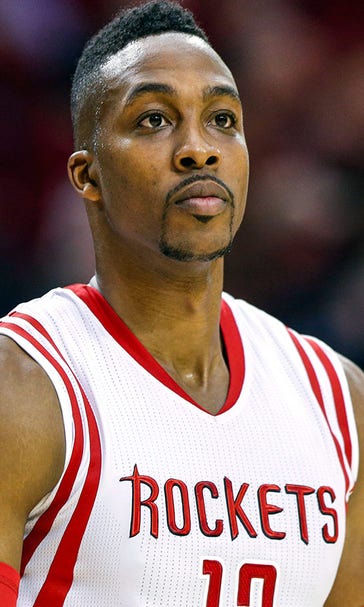 Reports: Child abuse case reopened against Dwight Howard; new evidence emerges
BY foxsports • November 18, 2014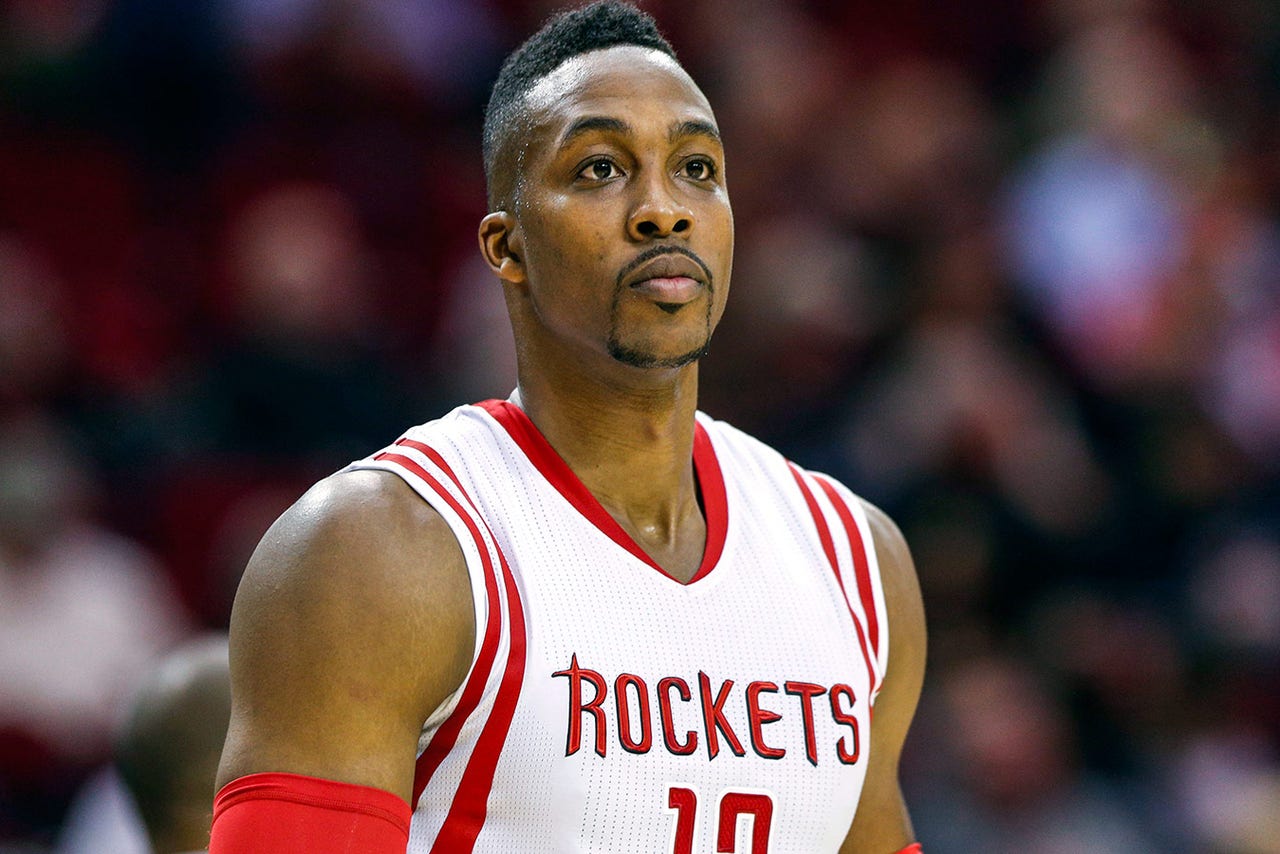 Two days after being cleared of charges in a child abuse case in Florida, police in Cobb County, Ga., confirmed a case against Houston Rockets center Dwight Howard is being investigated again.
The reopened case, reported Tuesday by NBC News, was originally from this summer. Sgt. Dana Pierce told NBC the Howard Phillips Center for Children and Families in Florida mailed Cobb County Police a report alleging an incident of child abuse involving Howard. But at the time police did not believe they possessed enough evidence to pursue it further.
However, Pierce told NBC that police are reviewing new information that has become available over the past 48 hours that convinced the department to reopen the case. Pierce did not provide any details into the case, choosing to protect the alleged victim.
"We will methodically process this case," Pierce told the Los Angeles Times.
TMZ reported Sunday on a case involving Howard and his ex-girlfriend — reported by The Orlando Sentinel as Royce Reed, the child's mother and a former Orlando Magic dancer. The eight-time NBA All-Star was cleared, despite the examining doctor's apparent findings and a police report that Howard admitted spanking his son with a belt.
According to TMZ, Dr. Kesler (first name unknown) believed the alleged bruises and abrasions to Howard's 6-year-old son Braylon Reed were "consistent with Braylon being struck with the buckle end of the belt . . . with excessive force, resulting in soft tissue injuries such as bruising and abrasions." NBC reports that Howard admitted using a belt on the boy to police.
However, TMZ reports that Florida's Department of Children and Families (DCF) decided the allegations of abuse were "not substantiated" — which in Florida means presence of "credible evidence" but not enough for authorities to pursue legal action.
Howard's attorney David Oscar Markus responded to child abuse allegations against his client through a statement to the Sentinel, in which he dubbed the accusations as "frivolous" and portayed them as part of a custody battle for the boy.
"It is troubling to see a mother use her son as a pawn against his father, which is what is happening in this case," the statement reads. "Dwight Howard will continue to act in the best interest of his children and do whatever is necessary to protect their welfare and best interests."
Reed, a former participant in the VH1 show "Basketball Wives", launched a response over Instagram attacking Howard further. (EDITOR'S NOTE: If the Instagram post does not show at first, try refreshing the page.)
Howard and Reed faced off in court in 2010 after the basketball star accused her of violating an order demanding that she never speak of Howard to the media. Howard was due $500,000 after winning his case, but the Sentinel says he has not been able to collect that full amount from Reed.
Howard was born and raised in the Atlanta area (Cobb County is less than 20 miles away).
---
---