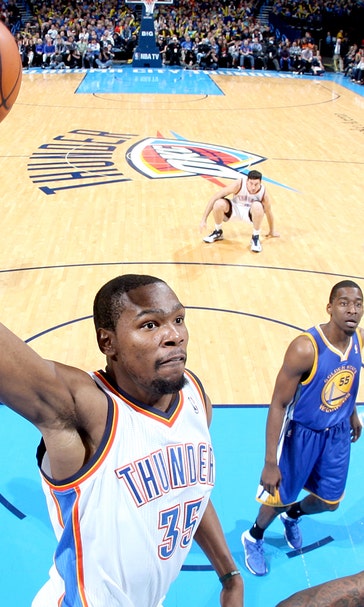 Report: Warriors are 'significant front-runners' to sign Kevin Durant if he leaves OKC
BY foxsports • February 2, 2016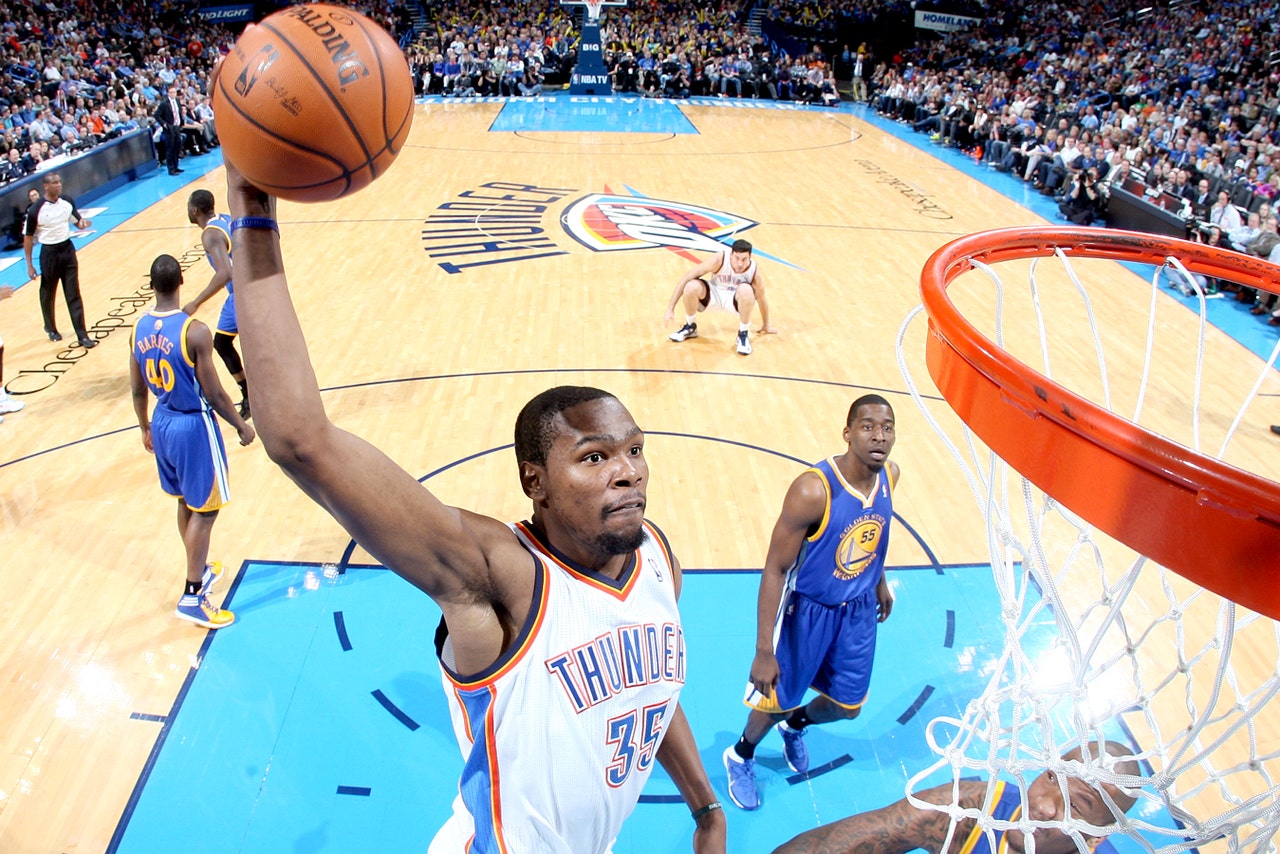 The Warriors are 44-4. They won 67 games and an NBA title a season ago. They're the favorites to win more and repeat in the Finals again this year. They're creating some space between themselves and the No. 2-seeded Spurs. But if you thought Golden State had everything, you'd be wrong. There's still one more big piece the Dubs could add to the mix this offseason: Free-agent-to-be Kevin Durant.
Via Adrian Wojnarowski of Yahoo! Sports:
The Golden State Warriors' plan of pursuit predates their 2015 championship run, a bold plot to declare the futility of resistance. It isn't only that the NBA champions are determined to recruit Oklahoma City's Kevin Durant, the truth is that they're the most intriguing destination to him. If Durant leaves the Thunder, the Warriors are the significant frontrunners to sign him, league sources told The Vertical.
Wojnarowski does clarify later that Durant "isn't close to gone in Oklahoma City." But the Warriors, according to his report, are the most likely organization to sign KD if the former MVP were to leave the only team for which he's ever played.
With the salary cap expected to rise to a figure as high as $90 million next season, what would be more than a $20-million increase from this year's cap, the Warriors would be one of many teams with cap space. Depending on what happens with their own free agents, Golden State could find a way to create max space and sign Durant. And you have to imagine if someone as tremendous as KD, who is having another fabulous season, wanted to come to Golden State, even a team that tremendous would try to find a way to make it work.
---
---