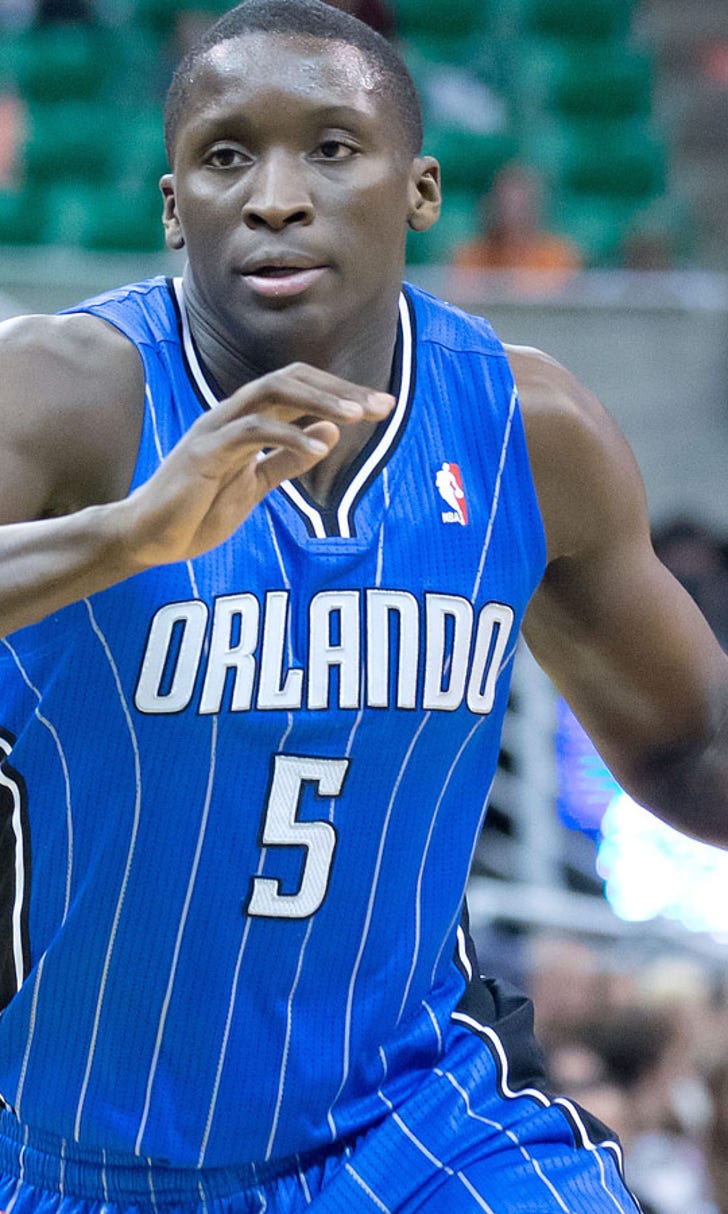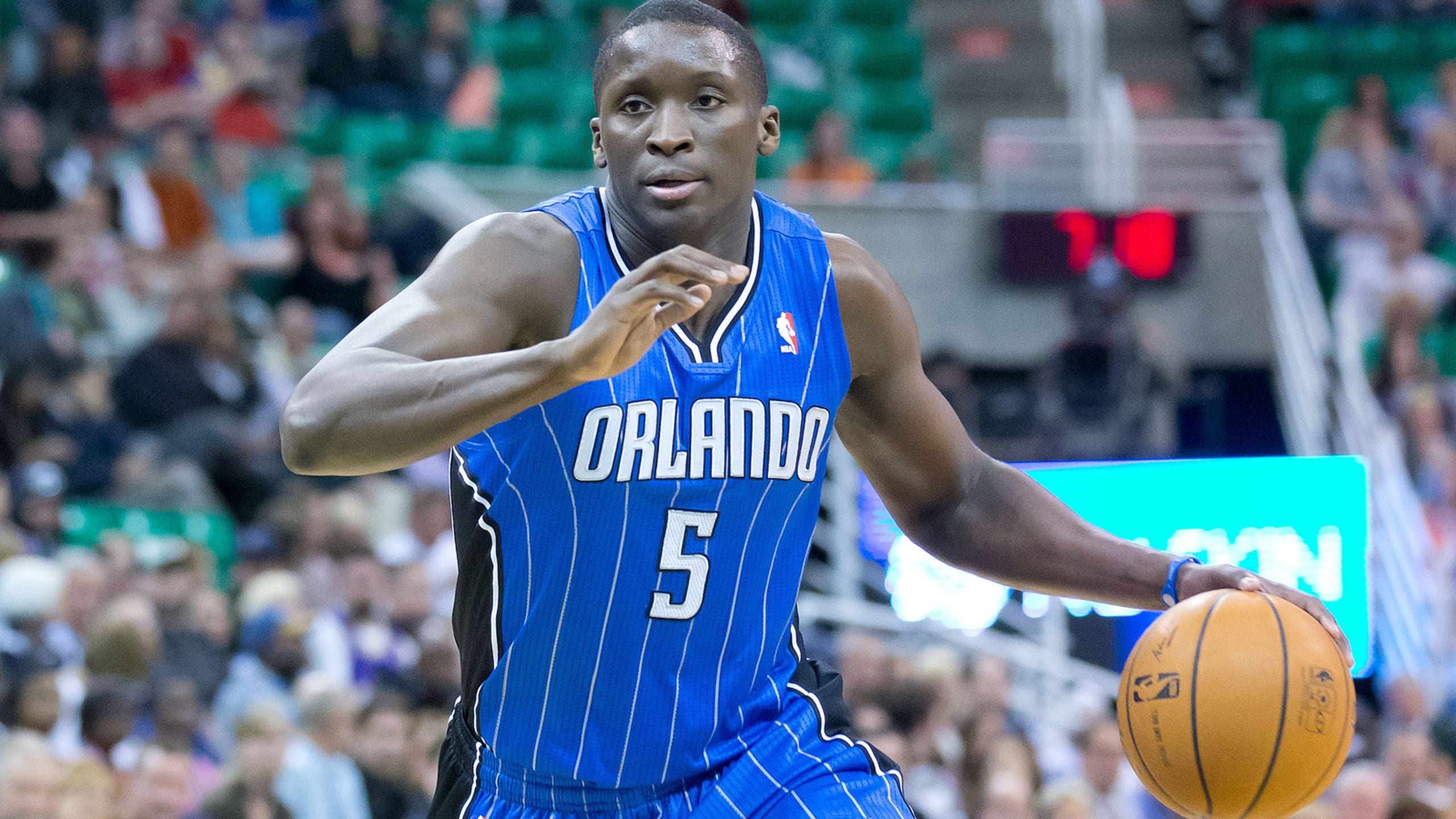 Report: Victor Oladipo's big Team USA exhibition was motivated by Floyd Mayweather
BY foxsports • August 17, 2015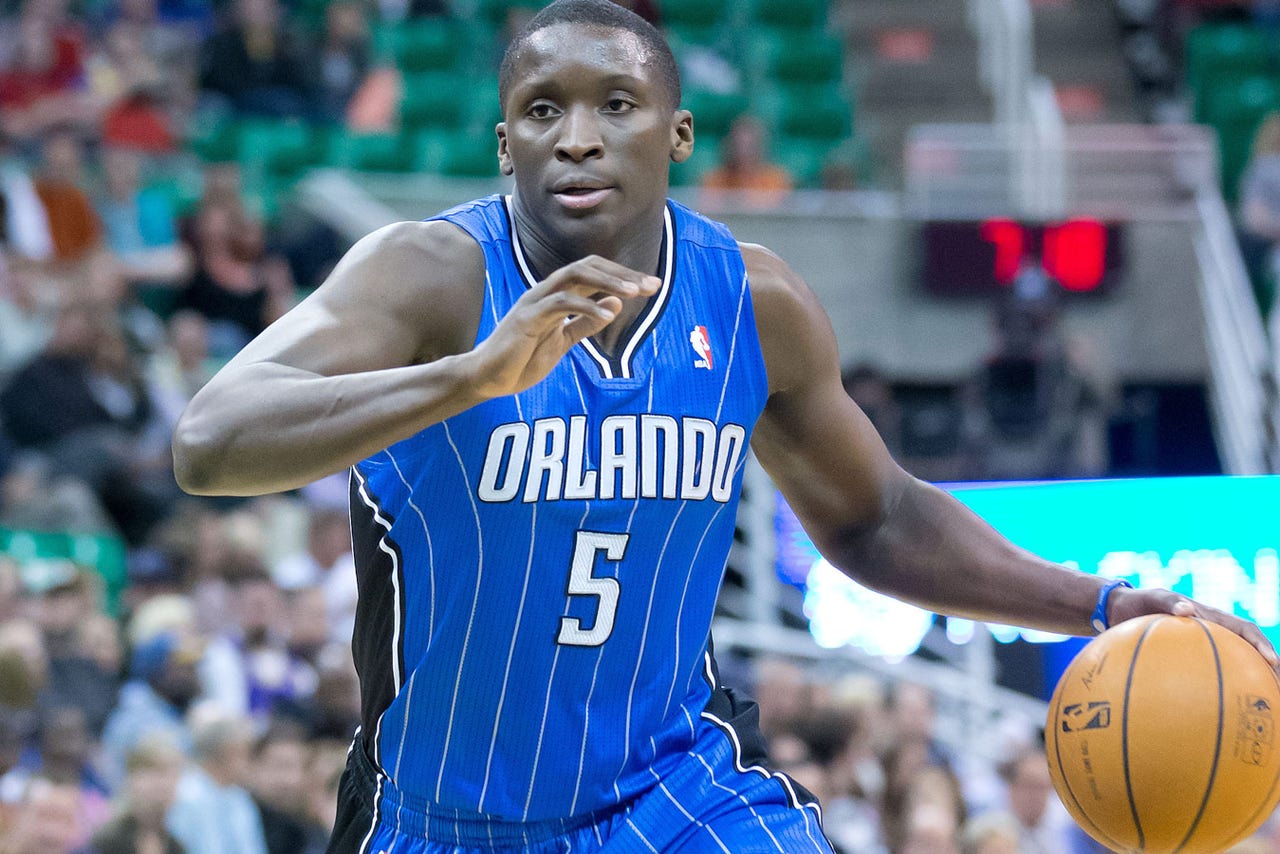 When Orlando Magic guard Victor Oladipo threw down a big-time dunk during Team USA's exhibition in Las Vegas last week, it wasn't just Oladipo being his usual high-flying self. He apparently had some extra motivation from a world champion.
Oladipo visited boxing's Floyd Mayweather while he was in Las Vegas, and their visit extended to the basketball court. According to Josh Robbins of the Orlando Sentinel, Mayweather was courtside for the exhibition. And during a stoppage in play, Robbins reports that Mayweather told Oladipo, "Show me something." Unfortunately for Milwaukee Bucks guard Michael Carter-Williams, Oladipo did in fact show off a little something on the way to 25 points.
After the game, Oladipo talked about Mayweather: "He's one of the greatest athletes in the world, if not the greatest." Oladipo said. "He told me he was coming to the game today. When I first got out there, he was just kind of egging me on and getting me going and stuff. And it worked."
It remains to be seen how motivated Oladipo could be if, say, Ronda Rousey were to offer the same sort of encouragement. Does an MMA fighter offer the same level of motivation as a boxer who makes nine-figures in a single fight? The world may never know.
(h/t Orlando Sentinel)
---
---