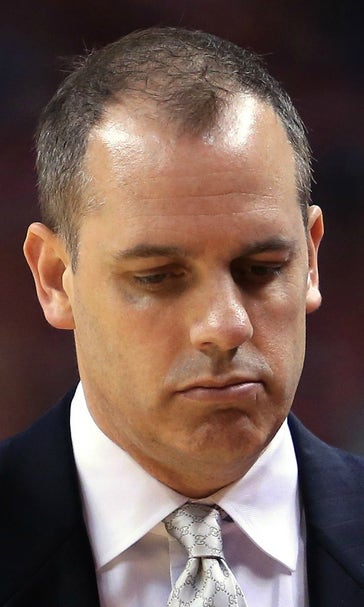 Pacers head coach Frank Vogel is out after six seasons
May 5, 2016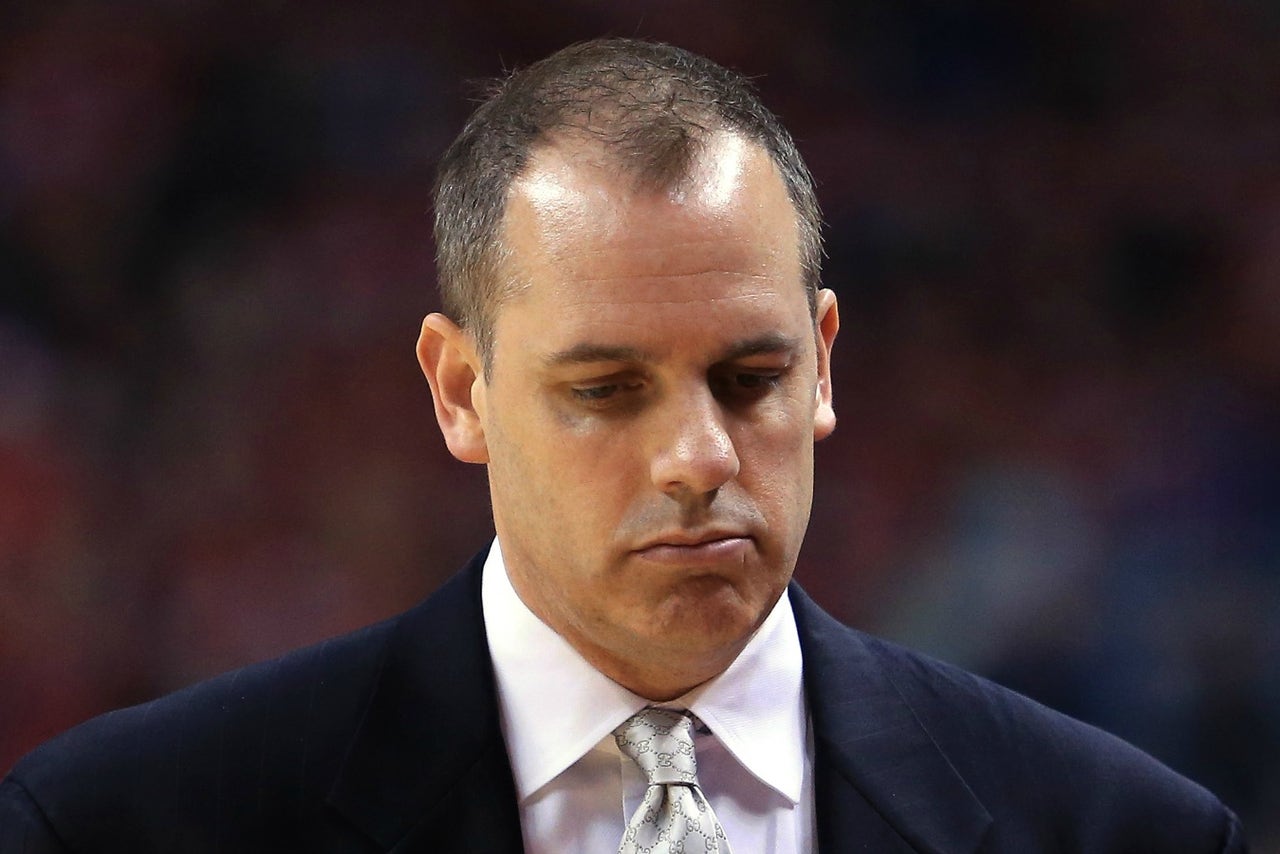 INDIANAPOLIS — Larry Bird has never cared about popularity contests. All he ever wanted to do was win.
So on Thursday, the Indiana Pacers' president of basketball operations announced he would not re-sign Frank Vogel to a new contract despite five trips to the playoffs, including two appearances in the Eastern Conference finals. Instead, the Pacers will search for a coach who can do Vogel couldn't: win an NBA title.
"Sometimes my job really sucks and this is one of them," a somber-sounding Bird told reporters. "I just had time to think about it and watch the team throughout the year. I know a lot of you didn't expect us to make the playoffs, but I had a lot higher expectations. I just came to the conclusion that it was necessary for these guys to hear a new voice."
The move comes four days after the Pacers fell just short of becoming the sixth No. 7 seed to upset a No. 2 seed since the playoffs were expanded during the 1980s. Toronto fended off Indiana's late comeback to hold on for an 89-84 victory in Game 7.
There was a lot more that went into Bird's decision.
He believes players listen to most coaches only for about three seasons. He believes the small-ball lineup that Indiana started with this past season would have worked over time, even though he understood why Vogel reverted to a more traditional NBA lineup. And although the Pacers met one of Bird's preseason goals, scoring about five points more per game this season than last, their offensive efficiency rating remained essentially flat, going from 24th to 23rd.
Vogel felt strongly that he deserved another chance despite his expiring contract. Bird said Vogel even asked Thursday morning if the news conference could be postponed so the two could talk. Bird refused.
"It (the season) was so up and down and I really couldn't figure it out," Bird said. "Was it that the players maybe weren't good enough? Did Paul (George) hit the wall? I really was waiting for Myles (Turner) to get in there. I knew by the All-Star break that small ball was probably going to go by the wayside because he (Turner) needed to be in there playing.
"But there's nothing I've really seen other than the voice. It really is, every day, the same voice, I think guys sometimes tune that out," he said. "It happens; it's unfortunate. Frank was here for five and a half years and that's a long time for me."
Vogel issued a three-paragraph statement in which he thanked the Pacers for giving him a chance at to coach the team and fans for their support.
"During my time with the Pacers, we made a lot of positive memories and none of that would have been possible without the support of Larry, the front office and all of the players I had the opportunity to coach," Vogel said. "We consistently battled through thick and thin, and that is something that I am very proud of."
What Vogel did during his tenure was remarkable, taking over a floundering team midway through the 2010-11 season and leading it to the playoffs. Indiana reached the East semifinals the next season and pushed Miami to the brink in the conference finals each of the next two years. The Heat won the NBA title both times.
The only time a Vogel-coached team missed the playoffs was 2014-15 when George missed all but six games after snapping his right leg during a summer scrimmage.
With George healthier this season, the Pacers won 45 games and returned to the playoffs. In all, Vogel went 250-181 in the regular season, winning the second-most games in franchise history, and was 31-30 in the playoffs. Vogel's name has been linked to other jobs, most notably the New York Knicks and Houston Rockets.
Bird is already putting together a list of candidates he's interested in.
Among the names already linked to the job are former Pacers assistant and ex-Denver head coach Brian Shaw, current Pacers assistant and former NBA head coach Nate McMillan, and former Pacers player and Golden State coach Mark Jackson. Former Houston coach Kevin McHale, Bird's former teammate on the great Celtics teams of the 1980s, will not be in the mix.
"I would not do that to Kevin, have him work for me. I respect him too much," Bird said. "I would love for him to be my coach but it ain't going to happen because I respect him too much."
Bird will look for someone who can help develop the Pacers' two young cornerstone players, George and Turner, while getting more out of those around them and perhaps even having a voice in the offseason moves that will be designed to re-create a championship contender.
"It's all about motivating players and getting them to play at a higher level, and if you've got their ear it works," Bird said. "I've seen it, and after a certain number of years, you've got to make a move. I know it's not going to be a 100 percent popular move but I have to think about the franchise and do what's best for the franchise."
---
---