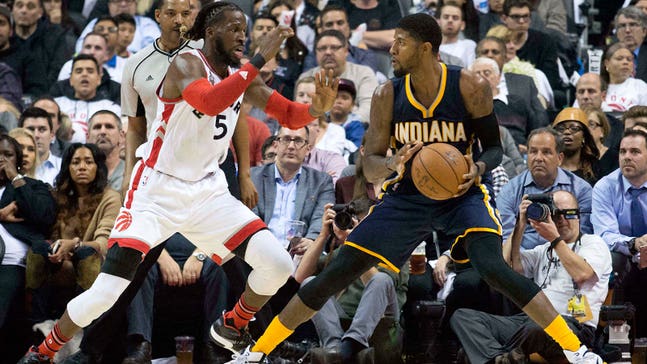 Pacers' George: 'A lot of bad calls' in season-opening loss vs. Raptors
Published
Oct. 29, 2015 12:37 a.m. ET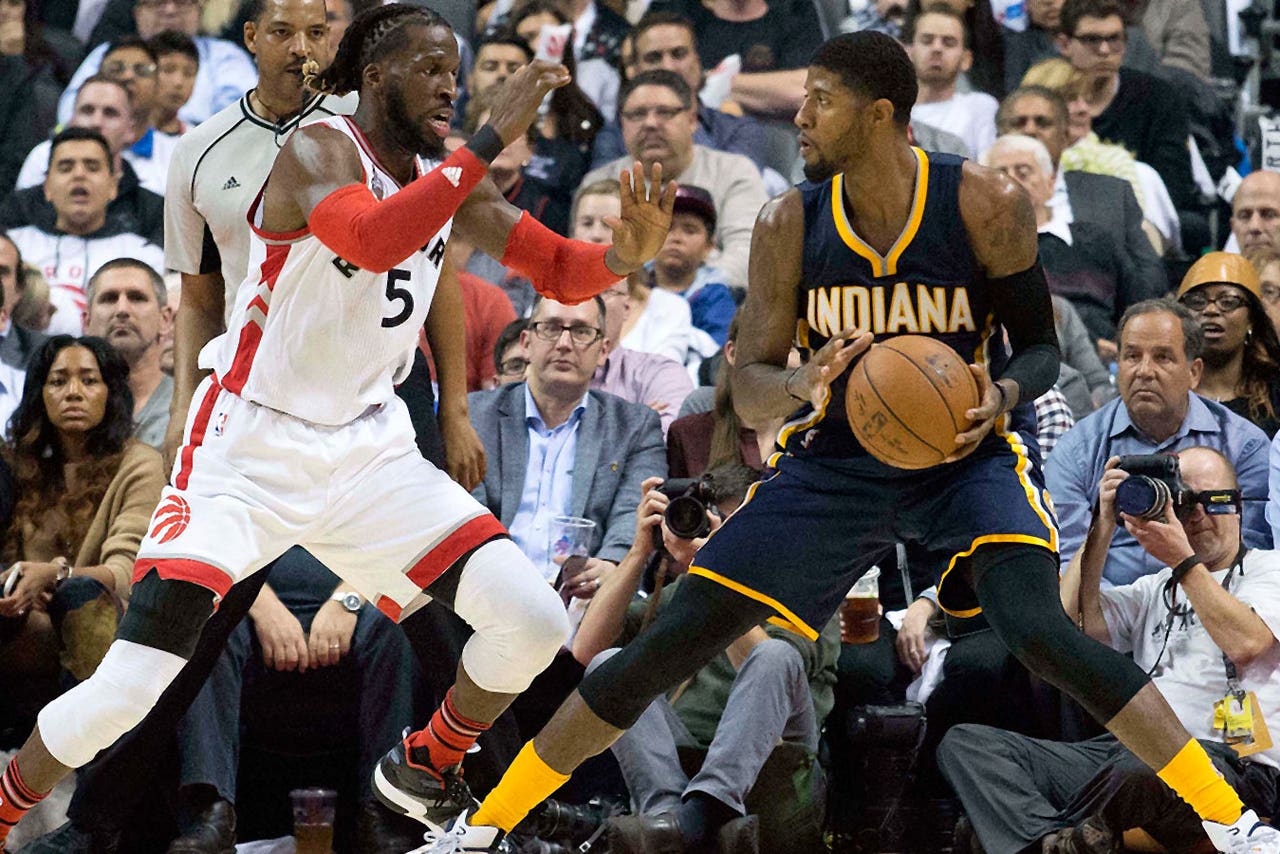 Indiana Pacers forward Paul George was not pleased with the officiating in his team's 106-99 loss to the Toronto Pacers, and decided to voice his frustration after the game.
George picked up a technical foul at the 5:20 mark of the fourth quarter after being called for a moving screen on Raptors guard Kyle Lowry. After the foul call, George swung his arms up in the air in disbelief and walked over to the referee to demonstrate his disagreement with the call.
Pacers guard George Hill was also whistled for a technical foul early in the fourth after complaining about a traveling violation forced by Raptors guard Cory Joseph. 
Whether George is right or not, complaining in the middle of a game and then publicly calling out the officiating staff is going to do him or his teammates no favors with refs in the future. His comments may also prove costly, as the NBA tends to penalize any player that speaks out against the way a game was officiated.
(h/t CBS Sports)
---
---