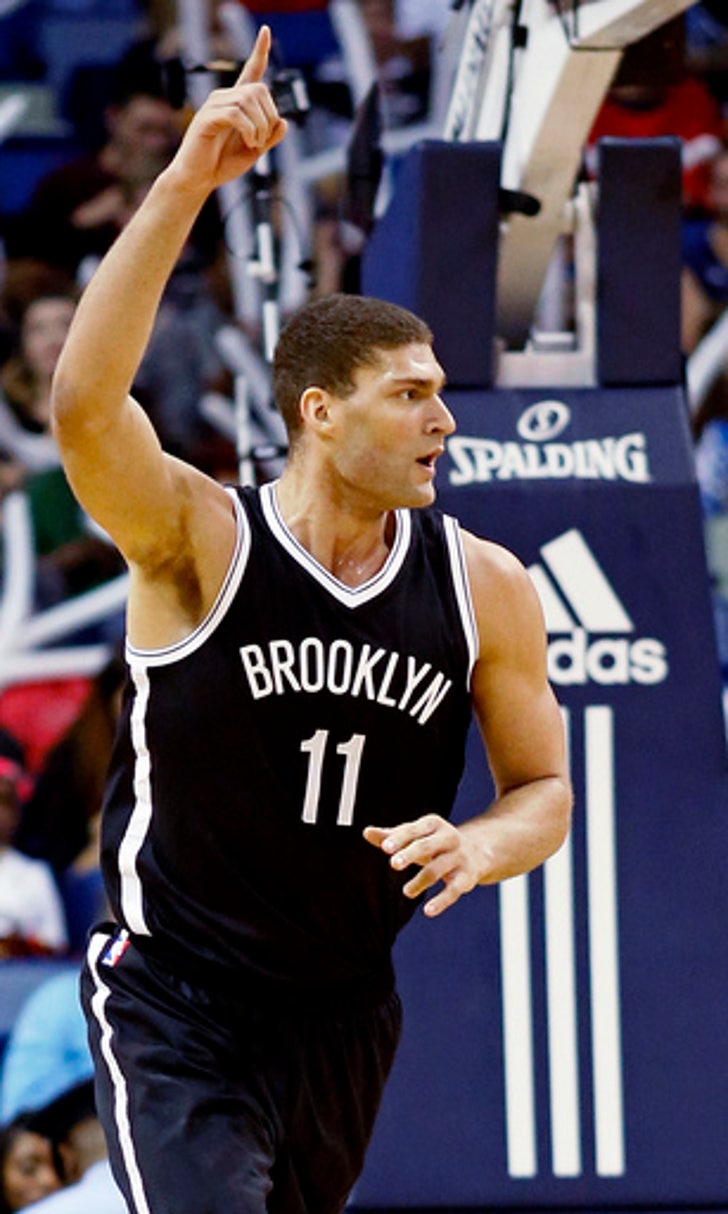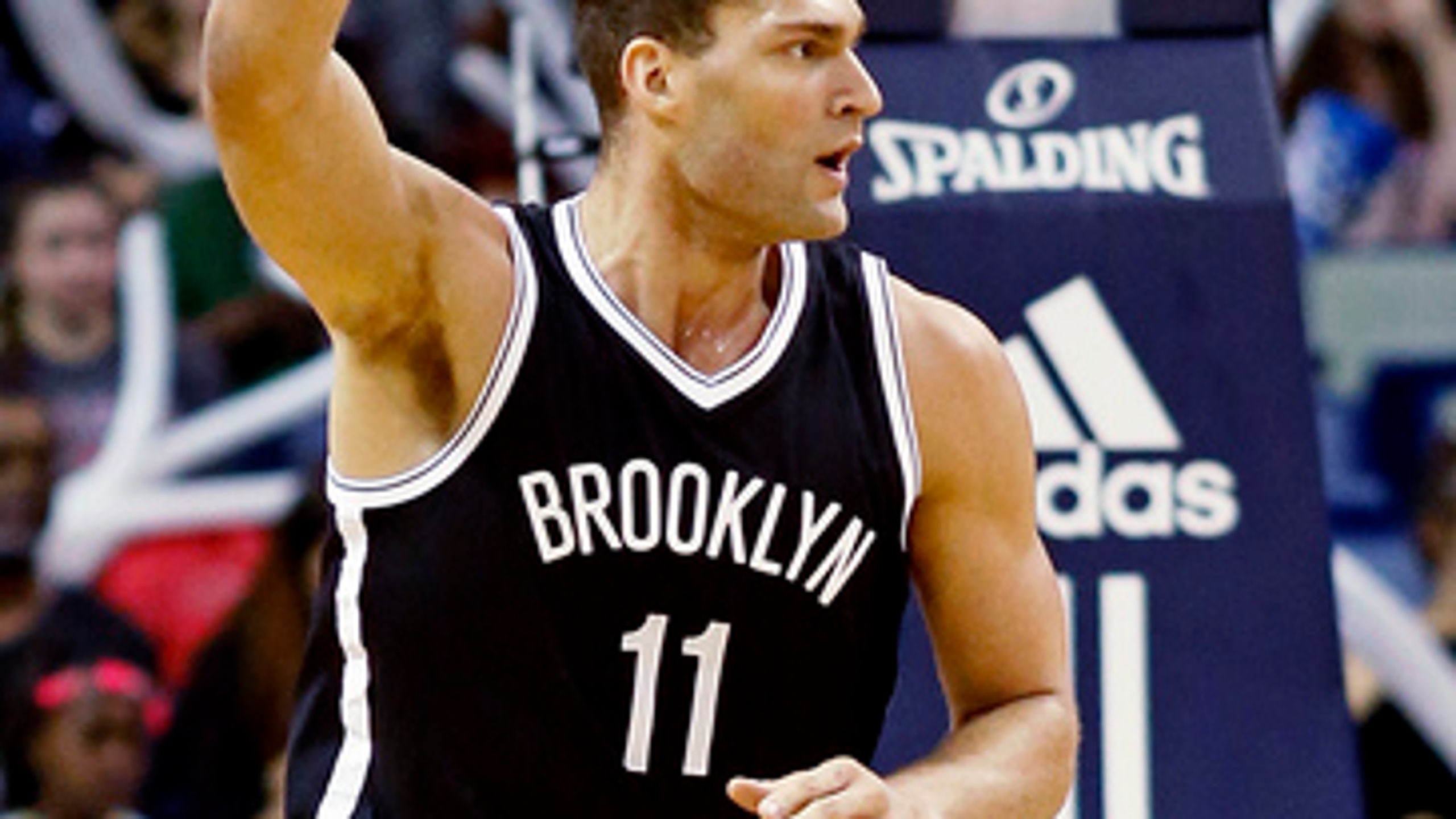 Nets end 11-game skid by routing Pelicans 143-114 (Jan 20, 2017)
BY AP • January 21, 2017
NEW ORLEANS (AP) The Brooklyn Nets didn't have to worry about a fourth-quarter flop this time.
Brook Lopez and Bojan Bogdanovic scored 23 points apiece and the Nets ended an 11-game losing streak, routing the New Orleans Pelicans 143-114 on Friday night for only their ninth win of the season.
Outscored by identical 31-16 margins after leading at the end of the third in recent defeats to the Pelicans and the Toronto Raptors, Brooklyn built a 25-point advantage after three and cruised with its highest point total in a non-overtime game since April 17, 1982.
Caris LeVert added 17 points on 6-of-6 shooting for the Nets, who had seven players in double figures while beating their season high for points by 16. Their 29-point victory was 11 more than their previous largest. They also set season highs for points in the second quarter (37) and points in any quarter with 43 in the third.
''We had that energy about us I'd say from about five minutes into the game on,'' Lopez said. ''It never dropped regardless of what was happening. It was really spectacular for us.''
Anthony Davis led New Orleans with 22 points and nine rebounds despite leaving in the third quarter with a right quadriceps contusion. The defeat was a huge comedown for him and the Pelicans a day after he was named a starter for the NBA All-Star Game in New Orleans.
''It wasn't one person that killed us,'' said Pelicans guard Tyreke Evans, who shot 2 for 10. ''It was the whole team. We had no excuses. We have to make shots and play better.''
The Nets, who hit only 9 of 42 3-pointers in a loss to the Pelicans when Davis did not play on Jan. 12, sank 13 of 23 through three quarters and finished 15 of 30.
Brooklyn also had no problem getting to the basket. Spencer Dinwiddle drove through the lane for an uncontested dunk to make it 57-44 in the second quarter. The next time down the court, little-used reserve Quincy Acy scored at the rim over a hobbling Davis.
''It feels great, especially to get one on the road like this,'' LeVert said. ''We definitely needed one for sure.''
By the time Davis exited, the Pelicans already were hopelessly behind.
The Nets even rested starting forward Trevor Booker, their leading rebounder, and guard Sean Kilpatrick, their top scorer off the bench. Coach Kenny Atkinson said they were healthy but would not play, with a schedule of 10 games in 17 days a large factor.
The Pelicans led 32-29 at the end of the first quarter, the same score they had in Wednesday's victory over Orlando. Nothing else was the same as the Nets took them apart with 57.8 percent shooting while holding them to 41 percent.
Dante Cunningham had 14 points for New Orleans, but eight came in the first four minutes. Jrue Holiday added 12 points and eight assists.
TIP-INS
Nets: The Nets' 14-game road skid was nowhere near their longest. They lost a then NBA-record 34 in a row spanning the end of 1989-90 and the start of 1990-91. ... Five Brooklyn reserves scored in double figures and the bench accounted for 73 points.
Pelicans: The Pelicans did not make Davis available after the game. ... The Pelicans had won six in a row against the Nets. ... Brooklyn's 43 points in the third quarter tied the franchise record for most points allowed in a quarter.
REPLACEMENTS
Joe Harris started for Booker but played only 13 minutes, scoring 8 points with 2 rebounds. Acy, signed to a second 10-day contract earlier Friday, had 12 points and 8 rebounds in 22 minutes after Atkinson compared his skill set to Booker's. ''That's an interesting group,'' Atkinson said. ''They're fast and long. Maybe we stumbled onto something.''
HOMETOWN ALL-STAR
On Thursday, Davis was named an All-Star starter for the game in New Orleans. He played less than 10 minutes as a reserve in 2014, the last time the game was in New Orleans. Said coach Alvin Gentry: ''It's important for him to represent this city. I don't think people realize how much he loves this city and what it means for him.''
UP NEXT
Nets: They travel to Charlotte Saturday for the second game of a road back-to-back. Their most recent win had come against the Hornets on Dec. 26.
Pelicans: The season-high, six-game home stretch continues when Cleveland come to New Orleans on Monday.
---
---