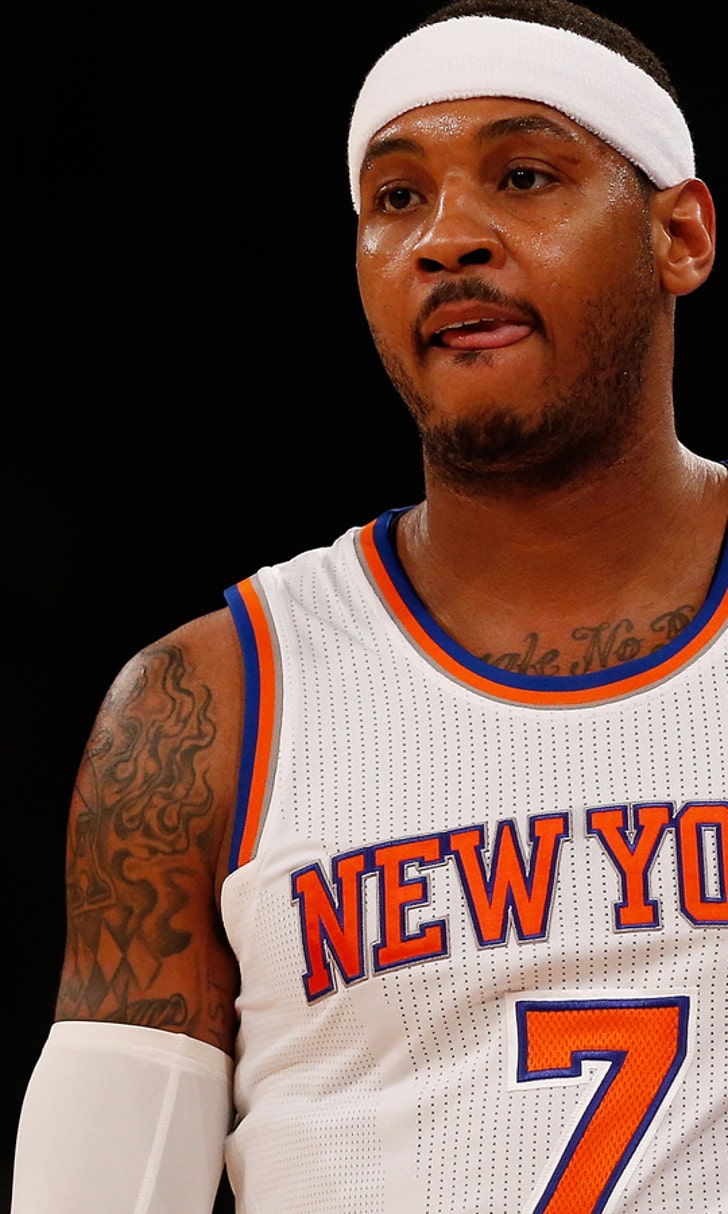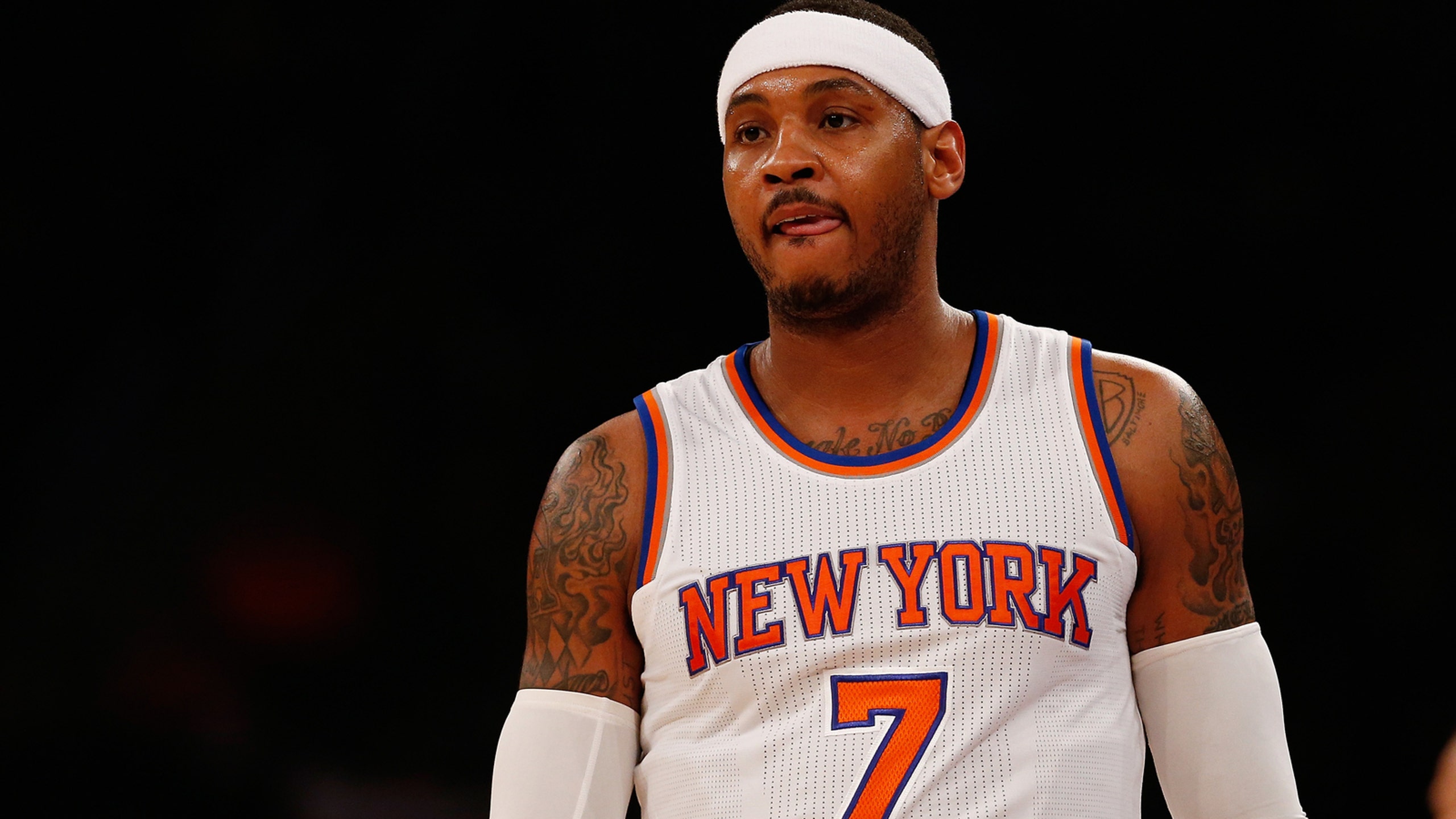 'Melo surges in All-Star voting despite Lisa Ann's support for rival
BY Andrew Lynch • January 14, 2016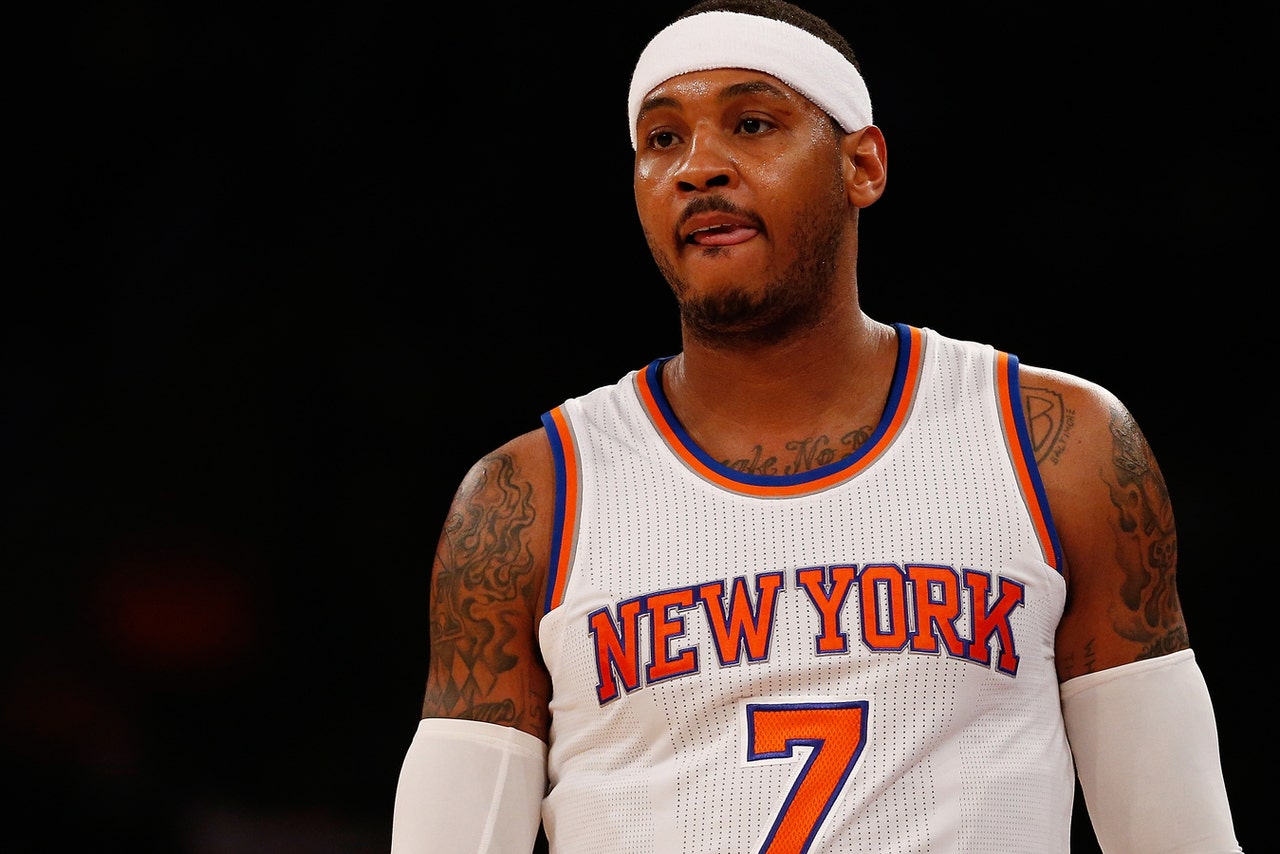 In the most recent round of 2016 NBA All-Star Game voting tallies, released Thursday, not much has changed. Kobe Bryant still leads all players with over 1.5 million votes. Kevin Durant, Stephen Curry, Russell Westbrook and Draymond Green are currently on pace to join Bryant as starters in the Western Conference, although Green's lead over San Antonio Spurs forward Kawhi Leonard hovers at fewer than 13,000 votes.
But in the East, there was some slight movement compared to last week. New York Knicks forward Carmelo Anthony has surpassed Detroit Pistons center Andre Drummond by roughly 7,000 votes, despite some high-profile support for Drummond earlier in the week:
I'm taking a lil time to do some homework reading on @hoopshype while I look at the #NBAAllStar voting. I'll drop some picks over this week.

— Lisa Ann (@thereallisaann) January 14, 2016
That tweet comes courtesy of Ms. Lisa Ann, a former adult-film star who has transitioned into a new career as a fantasy-sports analyst. But her crossover appeal to certain swaths of the sports demographic apparently isn't translating into votes for Drummond.
Of course, the tweet came just 24 hours before the latest results were announced. There's still some time for Drummond to drum up more support for his All-Star campaign — and for Leonard to do the same out West — but voting closes on Monday at 11:59 p.m. ET.
As for Bryant, any potential debate about whether he deserves to make the All-Star Game died pretty quickly. The NBA community seems to be in agreement that one of the sport's best all-time players should be a starter in his final All-Star appearance. And any disagreement is tilting at windmills, anyway, because the fans have spoken loudly and clearly.
NBA All-Star 2016 Voting Presented by Verizon: Third Returns
Eastern Conference
Frontcourt:
1. LeBron James (Cle) 830,345
2. Paul George (Ind) 569,947 
3. Carmelo Anthony (NYK) 368,336 
4. Andre Drummond (Det) 361,307 
5. Pau Gasol (Chi) 294,172 
6. Chris Bosh (Mia) 266,817
7. Kristaps Porzingis (NYK) 248,783 
8. Kevin Love (Cle) 241,700 
9. Hassan Whiteside (Mia) 226,039 
10. Giannis Antetokounmpo (Mil) 60,953 
11. Jonas Valanciunas (Tor) 45,743 
12. Marcin Gortat (Was) 34,747 
13. Joakim Noah (Chi) 34,274 
14. DeMarre Carroll (Tor) 31,861 
15. Paul Millsap (Atl) 29,576
Guards: 
1. Dwyane Wade (Mia) 736,732 
2. Kyrie Irving (Cle) 399,757 
3. Kyle Lowry (Tor) 367,472 
4. Jimmy Butler (Chi) 356,561 
5. John Wall (Was) 281,936 
6. DeMar DeRozan (Tor) 262,683 
7. Derrick Rose (Chi) 217,986 
8. Jeremy Lin (Cha) 155,475 
9. Isaiah Thomas (Bos) 111,838 
10. Reggie Jackson (Det) 57,736
Western Conference
Frontcourt: 
1. Kobe Bryant (LAL) 1,533,432 
2. Kevin Durant (OKC) 774,782 
3. Draymond Green (GS) 499,947 
4. Kawhi Leonard (SA) 487,626 
5. Blake Griffin (LAC) 396,630 
6. Anthony Davis (NO) 326,070 
7. Tim Duncan (SA) 303,498 
8. Zaza Pachulia (Dal) 299,584 
9. DeMarcus Cousins (Sac) 267,087 
10. Enes Kanter (OKC) 261,608 
11. LaMarcus Aldridge (SA) 176,956 
12. Dwight Howard (Hou) 155,975 
13. DeAndre Jordan (LAC) 133,484 
14. Dirk Nowitzki (Dal) 128,962 
15. Harrison Barnes (GS) 113,607
Guards: 
1. Stephen Curry (GS) 1,206,467 
2. Russell Westbrook (OKC) 609,901 
3. Chris Paul (LAC) 410,284 
4. Klay Thompson (GS) 386,053
5. James Harden (Hou) 319,596 
6. Rajon Rondo (Sac) 157,298 
7. Manu Ginobili (SA) 144,712 
8. Andre Iguodala (GS) 142,047 
9. Tony Parker (SA) 123,136 
10. Damian Lillard (Por) 105,797
---
---