Golden State Warriors
Golden State Warriors
Magic host Warriors after ending losing streak (Dec 01, 2017)
Published
Dec. 1, 2017 9:59 a.m. ET

For the first time in nearly three weeks, the Orlando Magic have a chance to win consecutive games.
All Orlando needs to do is stop Stephen Curry, Kevin Durant, Klay Thompson and the defending-champion Golden State Warriors.
It's easier said than done, but the Magic get their chance Friday night when they host the Warriors.
Orlando (9-13) enters the game with three wins in its last 14 games but not a 10-game losing streak. The Magic won for the first time since Nov. 10 on Wednesday when Aaron Gordon scored 40 points in a 121-109 win over the Oklahoma City Thunder.
Gordon also added 15 rebounds, four assists and four steals on 13-of-23 shooting. He became the first player in team history to get at least 40 points, 15 rebounds, four assists and four steals.
"Losing kills your spirit, so we were just tired of that," Gordon said. "We went out there and wanted to come back in this locker room with a good feeling."
Gordon's big night was not the only thing worthy of good feelings. Orlando shot a season-best 59.2 percent and held the Thunder to 39.6 percent shooting after allowing 117.2 points in its losing streak.
"There's no getting around that -- it's a relief to get around that part of it (with the losing streak) and to get a W and understand that we've said repeatedly throughout this that we've got a good team and we've just got to play a complete game," Vogel said. "And now our assignment is to do it again."
So far, Orlando has experienced mixed results against some of the league's elite teams.
On Oct. 21, the Magic hit 17 3-pointers in a 114-95 win at Cleveland, and six days later they drubbed the San Antonio Spurs 114-87.
On Nov. 5, the Magic shot 36.3 percent and missed 23 of 29 3-pointer in a 104-88 loss to the Boston Celtics. A week later, they were handed their second loss of the skid by falling at Golden State 110-100 in a game Curry missed.
"Hopefully this is really powerful, but we'll see because we're still in the midst of a very difficult part of our schedule and every win matters," Vogel said. "To break the streak is a real positive. Our guys can breathe a bit of a sigh of relief for about 30 seconds until Golden State comes in here on Friday. We've got to go and play those guys and get another 'W.'"
The Magic will face Golden State without Terrence Ross. Ross, who recently moved to a reserve role, will be out indefinitely with a sprained right medial collateral ligament and a non-displaced fracture in his right leg.
Golden State (16-6) is making the second stop on its six-game road trip that ends next Friday in Detroit. After concluding this trip, the defending champions will play nine of its next 10 games at home.
The Warriors rebounded from losing Monday to Sacramento with Wednesday's 127-123 overtime win against the Los Angeles Lakers.
Curry and Durant missed Monday's game but returned to make clutch shots Wednesday.
Durant hit the game-tying 3-pointer with 46 seconds left in regulation and scored 29 points in a season-high 42 minutes after missing four of the previous five games with a sprained left ankle. Curry scored 13 of his 28 points after regulation and hit two clutch 3-pointers in overtime after sitting out with a bruised right hand.
"He had a horrible start to the game, but what makes Steph Steph, on a night like tonight, he still can make huge plays, which he did down the stretch," Golden State coach Steve Kerr said. "It takes a special player to bounce back within the same game and be able to reverse things, and that's what he did."
Curry also played through some lingering soreness in his right hand and it forced him to use his left hand.
"It hurts. But guys have played through worse than this," Curry said. "If I can go out there and try not to think about that, I was going to do that."
While Curry reversed things in overtime, the Warriors committed 22 turnovers and Kerr is hoping for a better showing Friday night from a team that he senses may be struggling with complacency.
"Our guys are competitive, so when we lose, we tend to get a little angry," Kerr said. "It's more challenging this year than it has been the last few years. They haven't been getting quite as angry this year as they have in the last few years."
Golden State has won the last nine meetings since Dec. 14, 2012.
---
---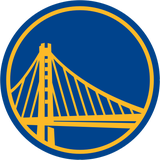 Get more from Golden State Warriors
Follow your favorites to get information about games, news and more
---