Cleveland Cavaliers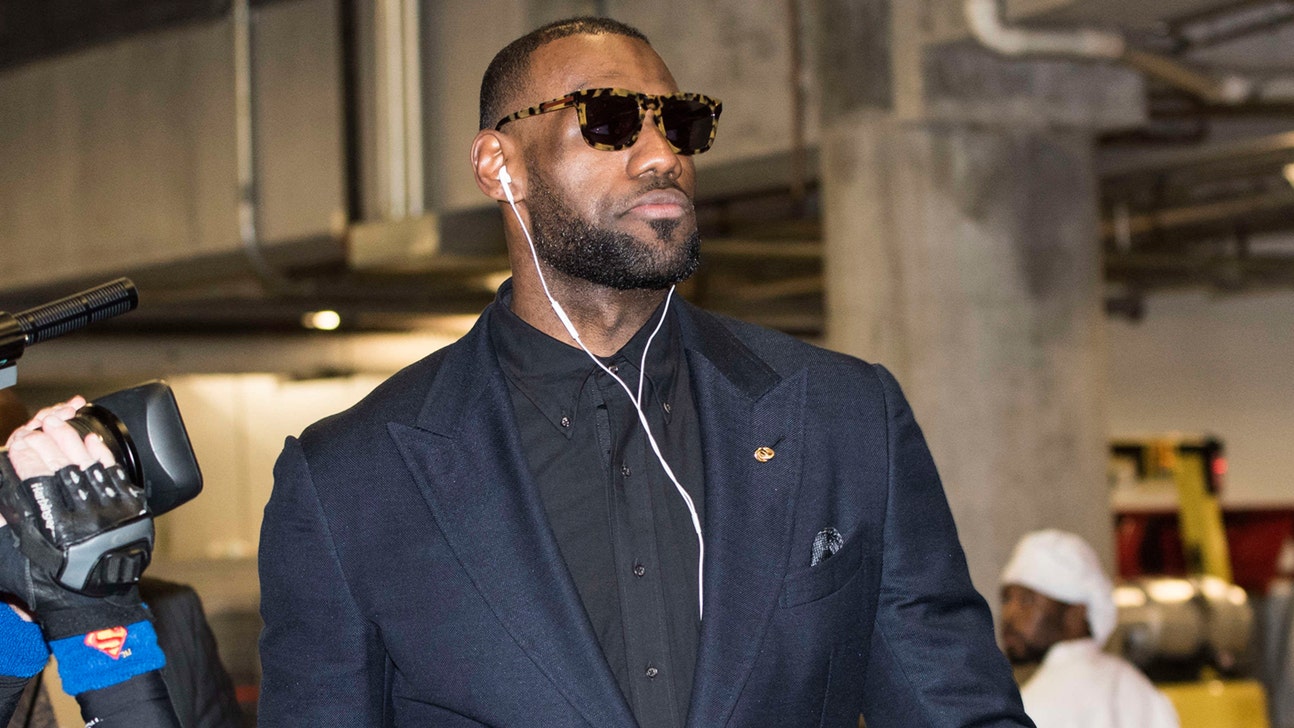 Cleveland Cavaliers
LeBron James just re-followed the Cavaliers on Instagram
Updated
Mar. 4, 2020 1:47 p.m. ET

LeBron James is an extremely intelligent human being and every single thing he does is a perfectly calculated move with the bigger picture in mind.
So it's hard to believe that his recent social media activity isn't part of his master plan. Sure, there is a perfectly reasonable explanation for unfollowing the team that employs him on social media, but if that explanation holds any water, why did LeBron re-follow the Cavs Instagram account less than 24 hours after the initial uproar?
Yes, that's right, LeBron James re-followed the Cleveland Cavaliers' official Instagram account Tuesday morning.
However, a quick check on doesfollow.com shows that LeBron did not re-follow the Cavs on Twitter. At least not yet.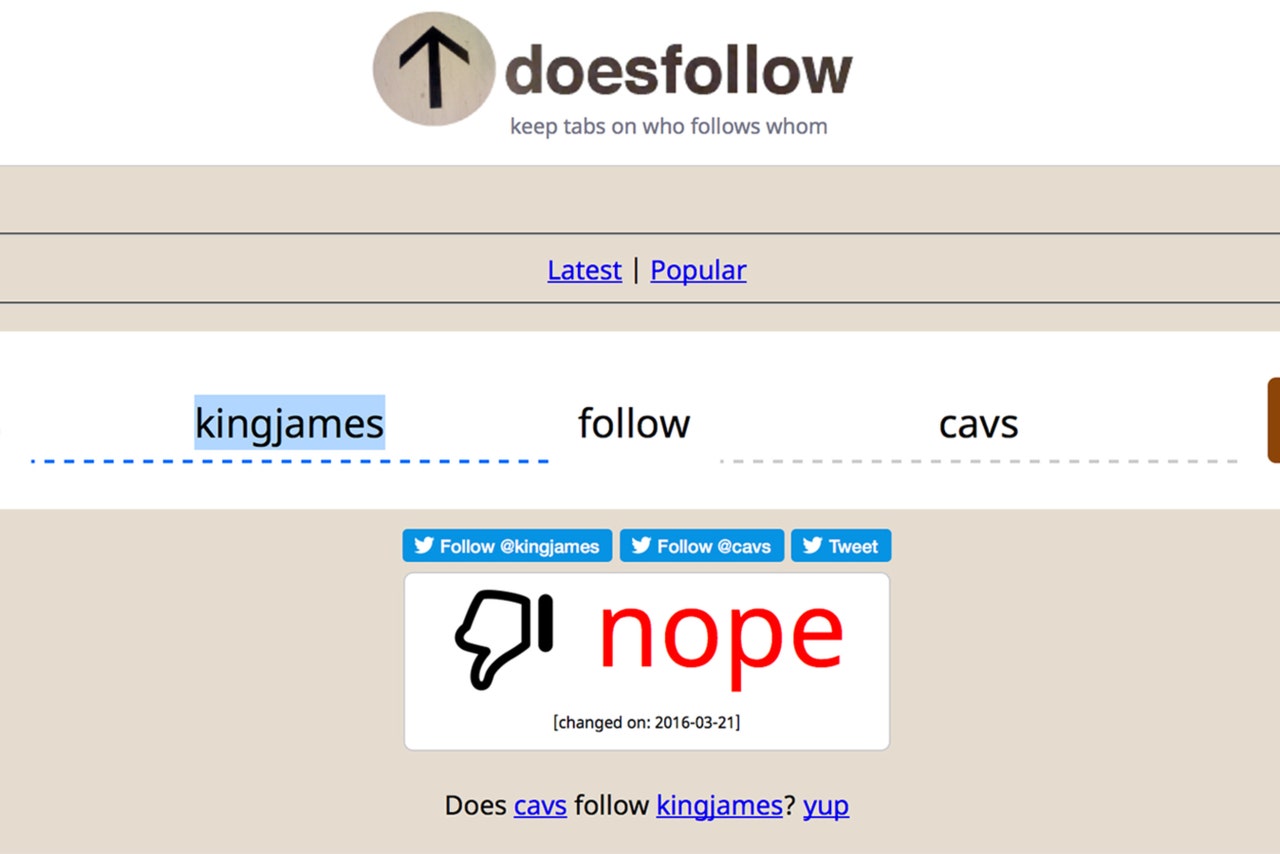 Following a personal rite of spring he began several years ago, LeBron has begun preparing for the upcoming NBA playoffs by limiting his access to social media in order to avoid outside distractions as he and the Cavaliers make another run at an NBA title.
James, who has coined his social media blackout "Zero Dark 23," took some early steps toward sharpening his focus by unfollowing the Cavaliers' account — and those of some media members — on Twitter. That click, which coincided with the 10-year anniversary of the online social networking giant's launch, caused a seismic wave on the Internet at nearly the same time James and the Cavs were clinching their second straight Central Division title.
James recorded his 41st career triple-double in Cleveland's 124-91 victory over Denver, and then fueled more speculation afterward by refusing to comment on the reason he unfollowed @cavs.
And while the four-time league MVP didn't offer any specifics Wednesday, he did acknowledge that he's shifted into playoff mode with several weeks still left in the season.
"I have, a little bit sooner than normal," he said following practice. "But you know I understand that it's right around the corner and I want to start mentally preparing myself for the distance. So mentally I'm just being a little more sharper minded as of late, just gearing toward it."
Although he wants to engage less often on social media, James was back on Twitter twice on Wednesday. He first told his 29 million followers that he may join Snapchat this week for "Another way for my fans to ride with me throughout my journeys."
Later, James sent out prayers to TNT sideline reporter Craig Sager, who is battling cancer.
James' social media habits have come under greater scrutiny during his second season back in Cleveland after he posted several mysterious messages, some of which seemed aimed at teammates. His Twitter cleansing also came on the same day he declined to speak to reporters following the team's morning shootaround, and James was also more subdued before the game.
James usually plays music while he dresses at his corner locker, barking out lyrics along with some of his hip-hop favorites. He's the Cavs' in-house DJ.
But before Monday's game, James kept his headphones on, prompting teammate Channing Frye to ask him why he was "hogging" the tunes.
In his 13th season, James, who has been to the Finals in each of the past five years, knows how to motivate himself and his teammates. And although the Cavs have the best record in the Eastern Conference, they've been inconsistent.
Cleveland was beaten at Utah last week and blown out Saturday night in Miami.
James, though, feels the team is beginning to hit its stride at the perfect time.
"At the end of the day, we're 9-3 in our last 12, so, I mean, we're playing some good ball," he said. "We just didn't play how we want to play in the Utah game and in Miami, but we're playing some good ball."
James' dream is to bring Cleveland its first pro sports championship since 1964. He and the Cavs took the first step by winning their division, the eighth straight for James, who sandwiched two straight around the four he won with Miami.
"I wish it was like baseball and we pop some champagne or some beers or something in the locker room after we win," he joked. "But to be a part of eight straight, it's an honor. It's pretty cool. Obviously I know what my main goal is, my ultimate goal, but along the journey you have things like that, accomplishments like that, it's pretty cool. It's not given every year."
The Associated Press contributed to this report.
---
---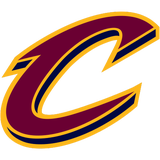 Get more from Cleveland Cavaliers
Follow your favorites to get information about games, news and more
---