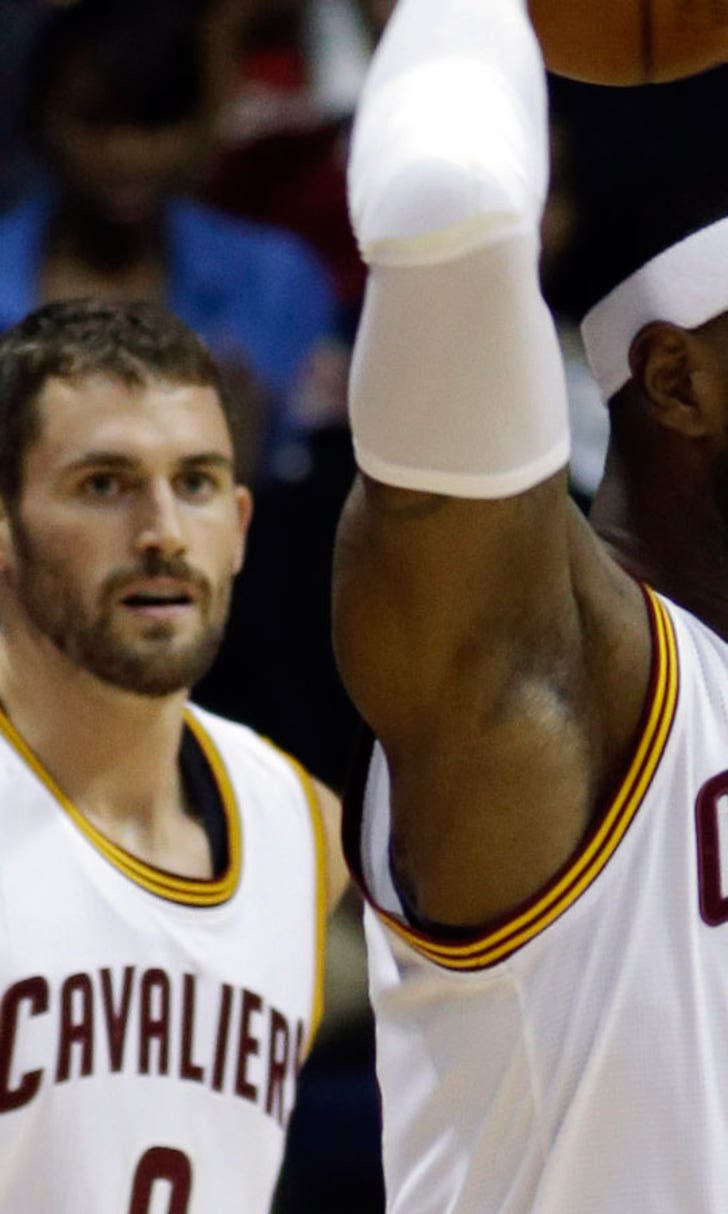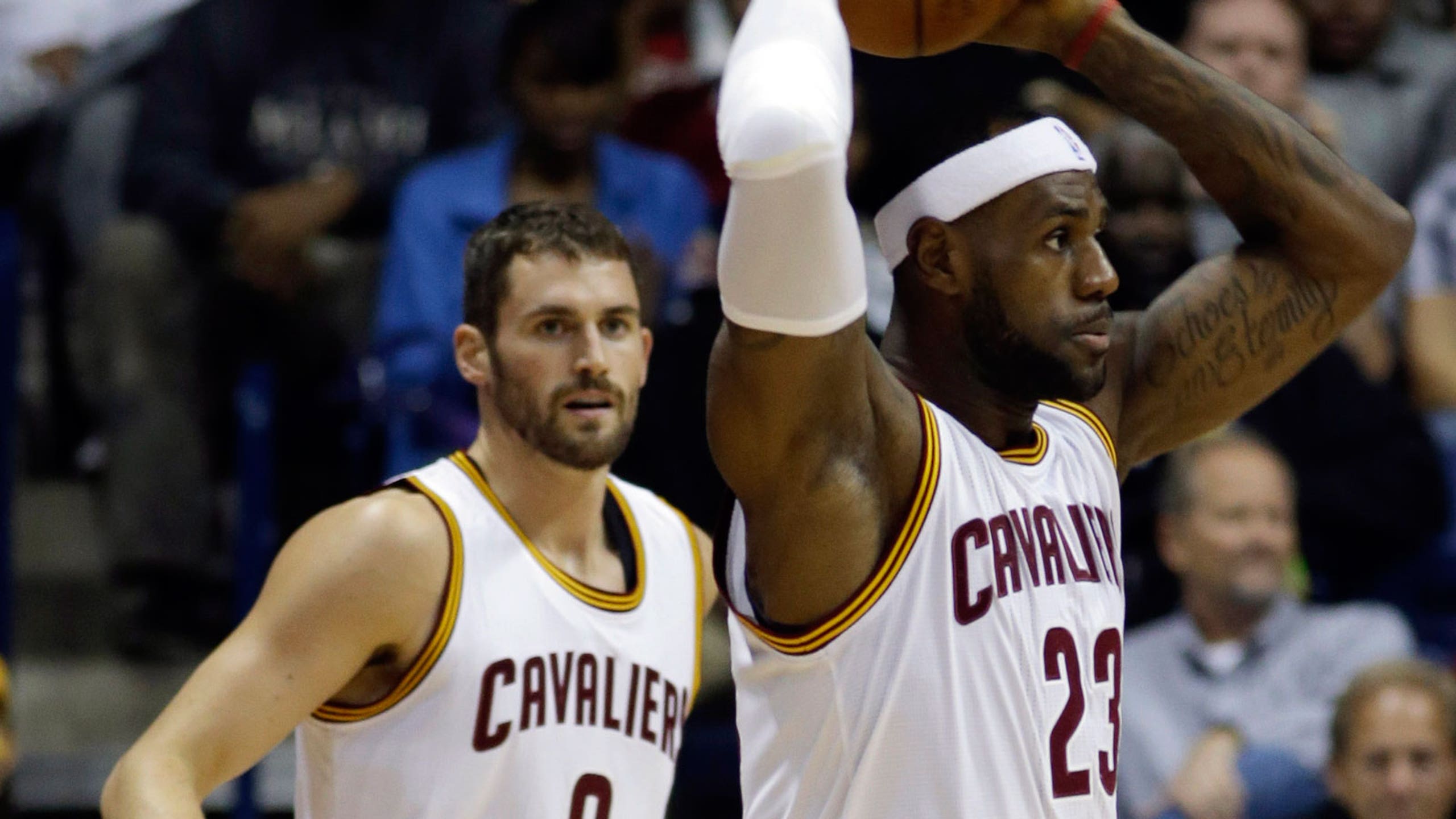 LeBron details offseason meeting he had with Kevin Love before Love re-signed
BY foxsports • August 14, 2015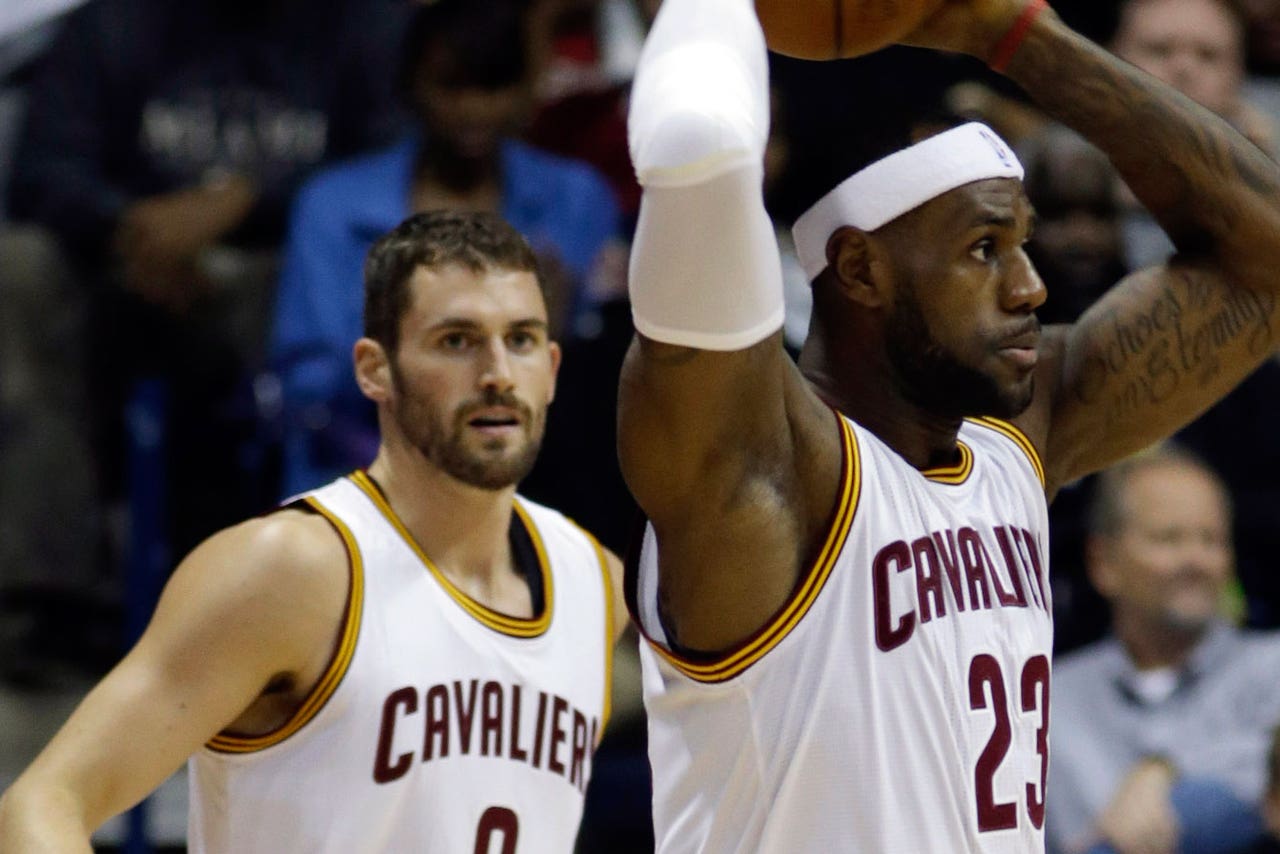 Kevin Love entered this summer as an unrestricted free agent, and while most expected him to return to the Cavaliers, at least a few observers wondered if Love wasn't a great fit in Cleveland, and if he might consider leaving to play somewhere else.
The Cavaliers, of course, made it to the NBA Finals when Love went down with a season-ending shoulder injury in the first round of the playoffs, and Love seemed to be marginalized at times, while appearing not to be in the inner circle of LeBron James.
Ultimately, Love re-upped to stay in Cleveland on a deal worth $110 million over five years -- but not before having a sit-down with James to hash things out.
"He wanted to have a sit down with me and talk about everything," James said about the meeting, via ESPN's Brian Windhorst. "He wanted to talk about the season, what could happen with the team going forward. I was absolutely open to it. I was one of the people that wanted him there when we made the trade last summer. The fact that he committed to us let me know the type of guy we have."
"We just talked everything out, and a lot of stuff was very honest, and we came to a really good place, and we agreed on a lot of things," Love said. "So I think that was also a very big deal when, you know, you're talking to the best player in the world."
"I think he's going to be great for us," James said. "I think he'll be an All-Star this year. And a much more vocal part of team this season."
If Love's comfort level does prove to be significantly higher than it was a season ago, the Cavaliers could be even more dangerous than expected. And if it indeed shakes out that way, Cleveland will have James to thank for putting his teammate's mind at ease.
(h/t: ESPN)
---
---