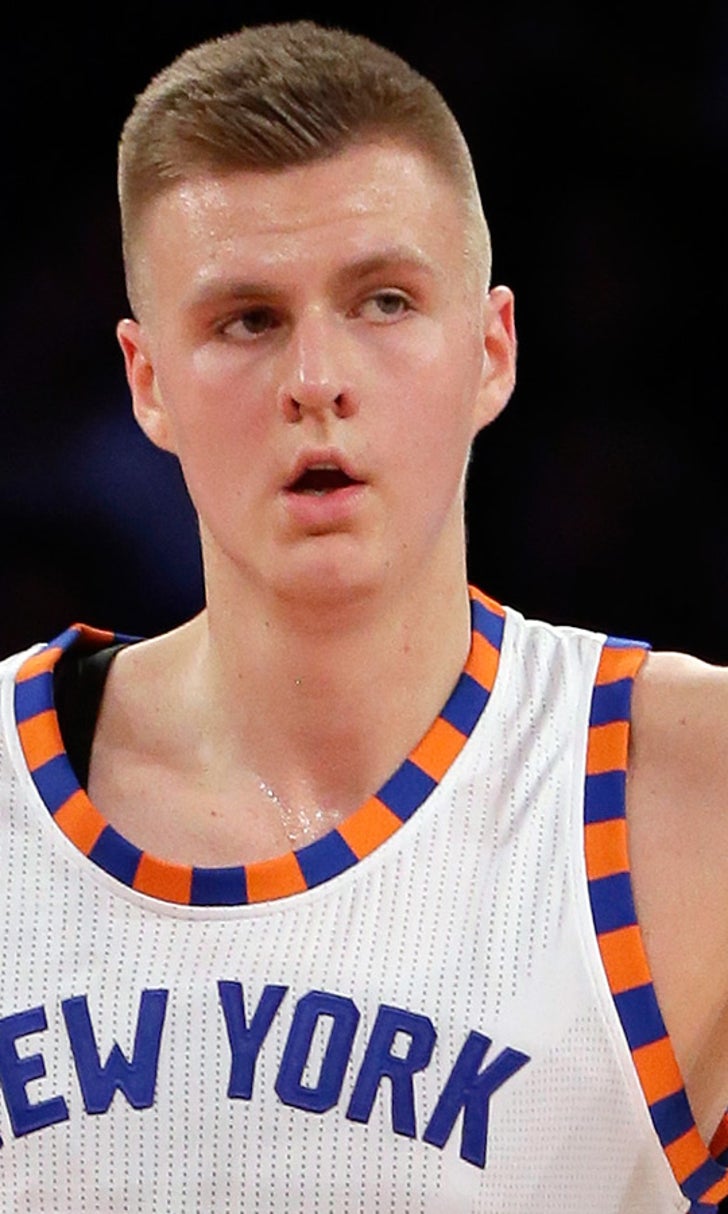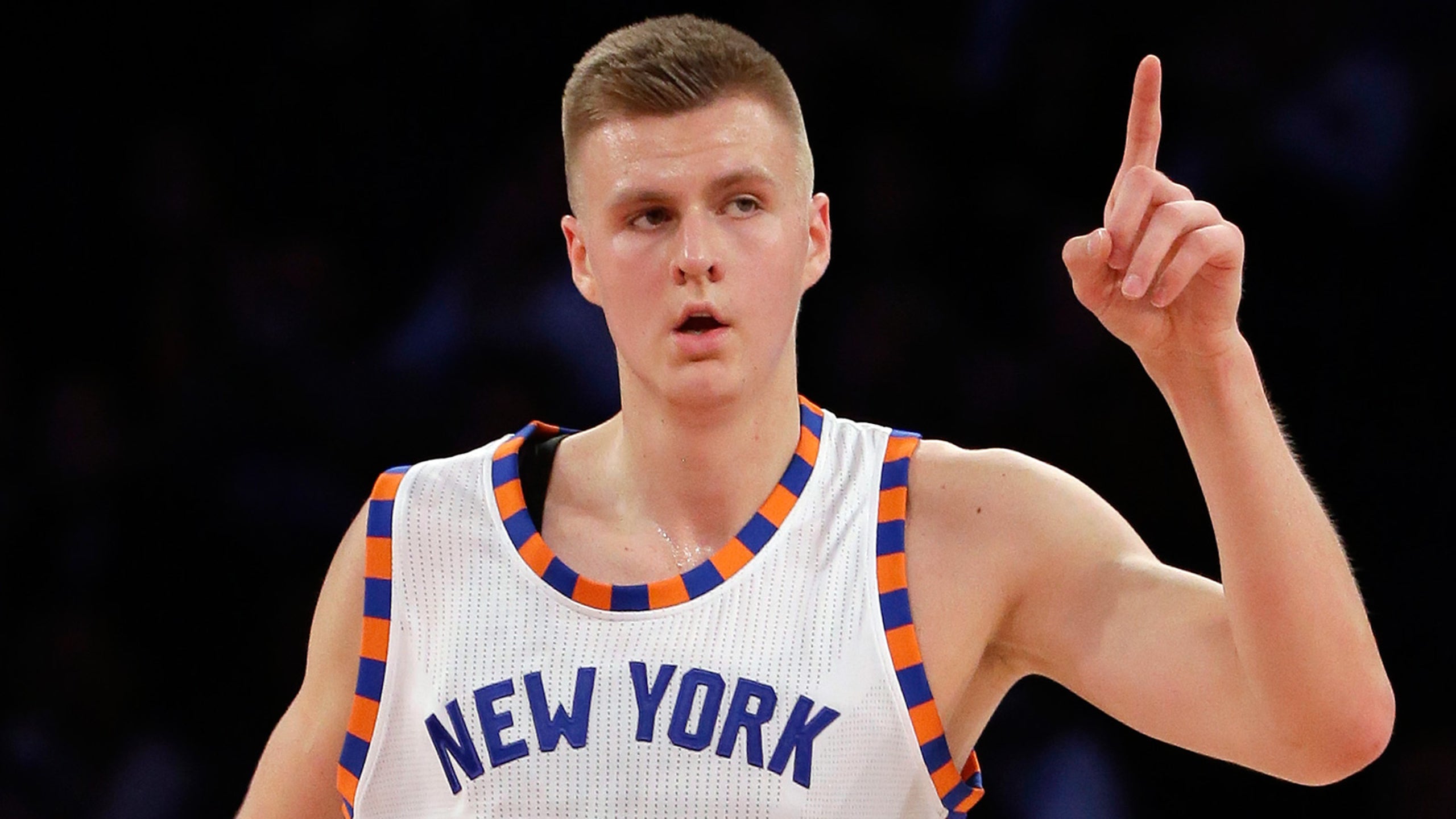 Kristaps Porzingis channels 'Grease' with this leather jacket ... at practice
BY foxsports • January 28, 2016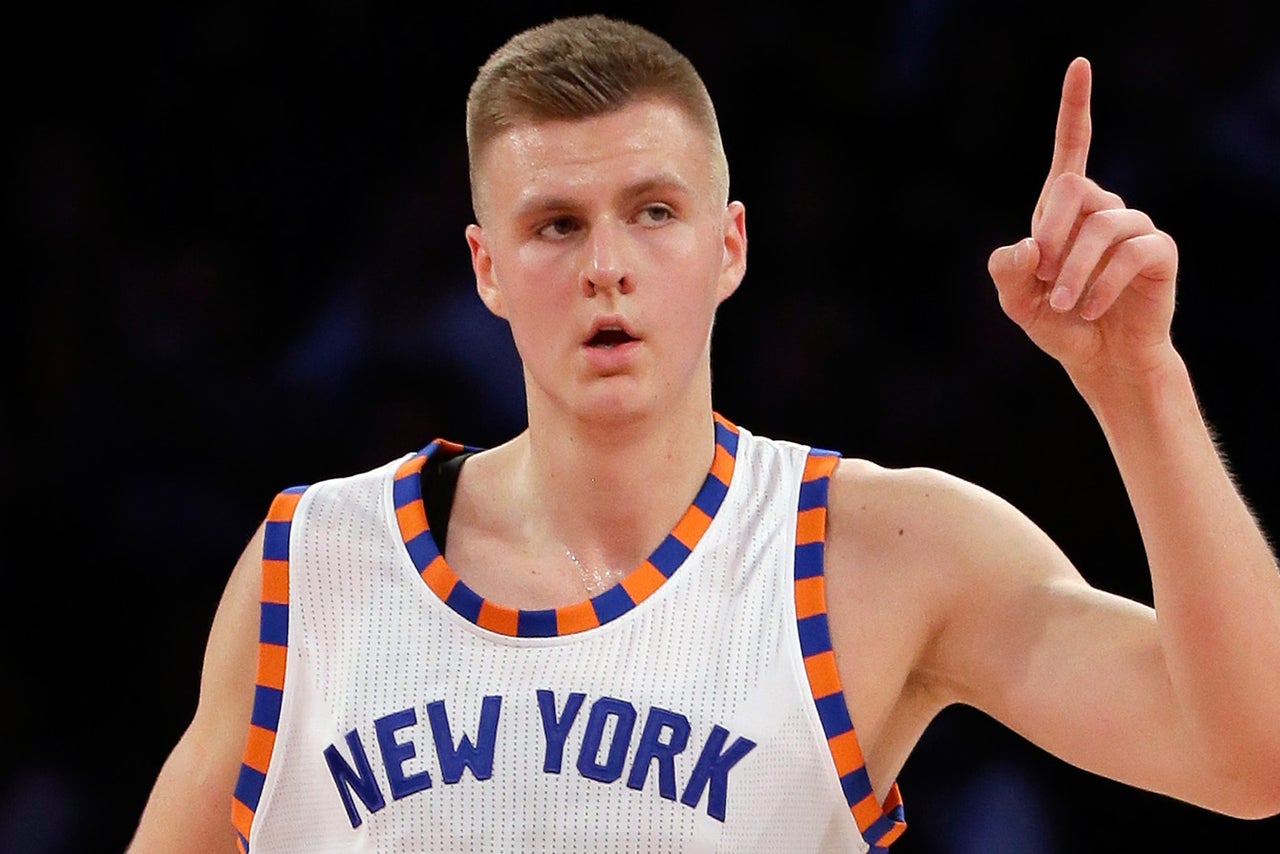 Kristaps Porzingis will dunk on you and then do an intense dance performance to celebrate.
The Knicks star rookie sported a leather jacket at Thursday-morning shootaround, maybe he's looking forward to "Grease: Live!", which will air on FOX on Jan. 31, to ask if he was about to bust out his best Danny Zucco impression.
I've got skills!
I can go flyin', 
Slammin' dunks in the hole! 
I'm a power forward eyeing 
My brand new stylin'!
Of course, though Porzingis' personality has helped turn him into one of New York's biggest stars on or off Broadway, the rookie is obviously better known for his dunking than his fashion. 
That personality, though. Normally, players are just skipping around in sweats during shootaround, even if they aren't playing. It takes a particular amount of sashay to rock a leather jacket and what appears to be skinny jeans to one.
The hope, though, is that Kristaps is a "Grease" fan. Or that he could get a last-second part in "Grease: Live!" as an extra. Or not, and he's just a cool guy in a leather jacket, a concept totally inconceivable to someone who just parodied "You're the One That I Want" into a Kristaps Porzingis ode.
---
---