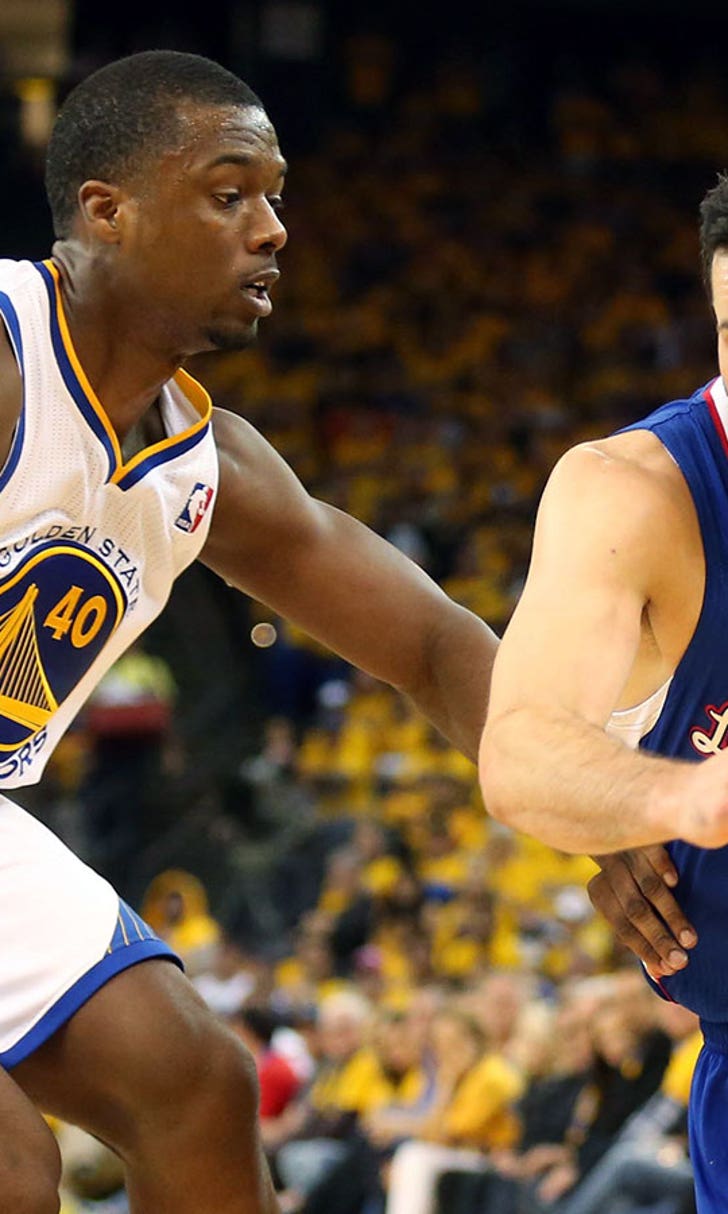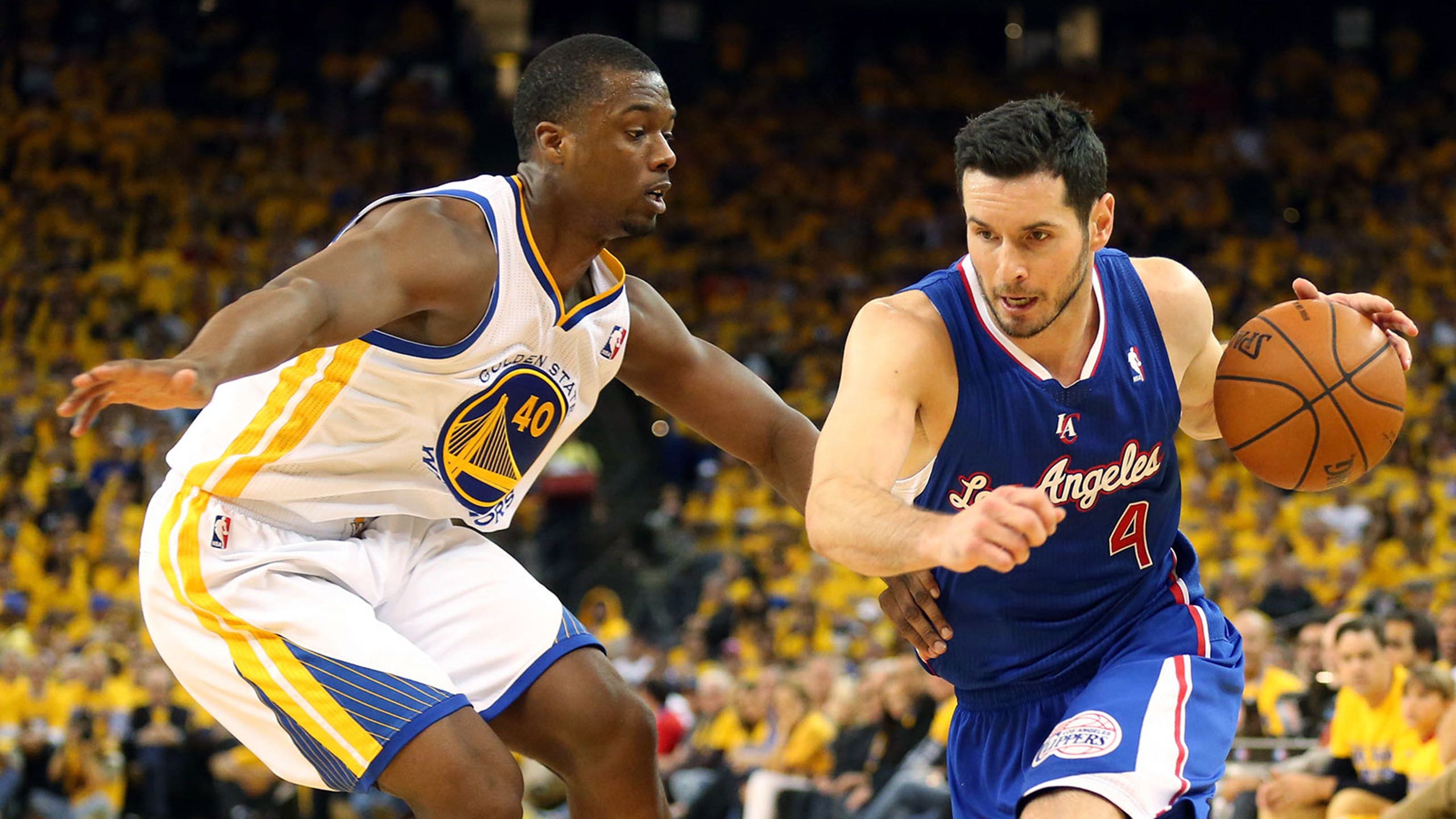 Kevin Durant to Golden State? Harrison Barnes gives classic response
BY Jeff Caplan • February 3, 2016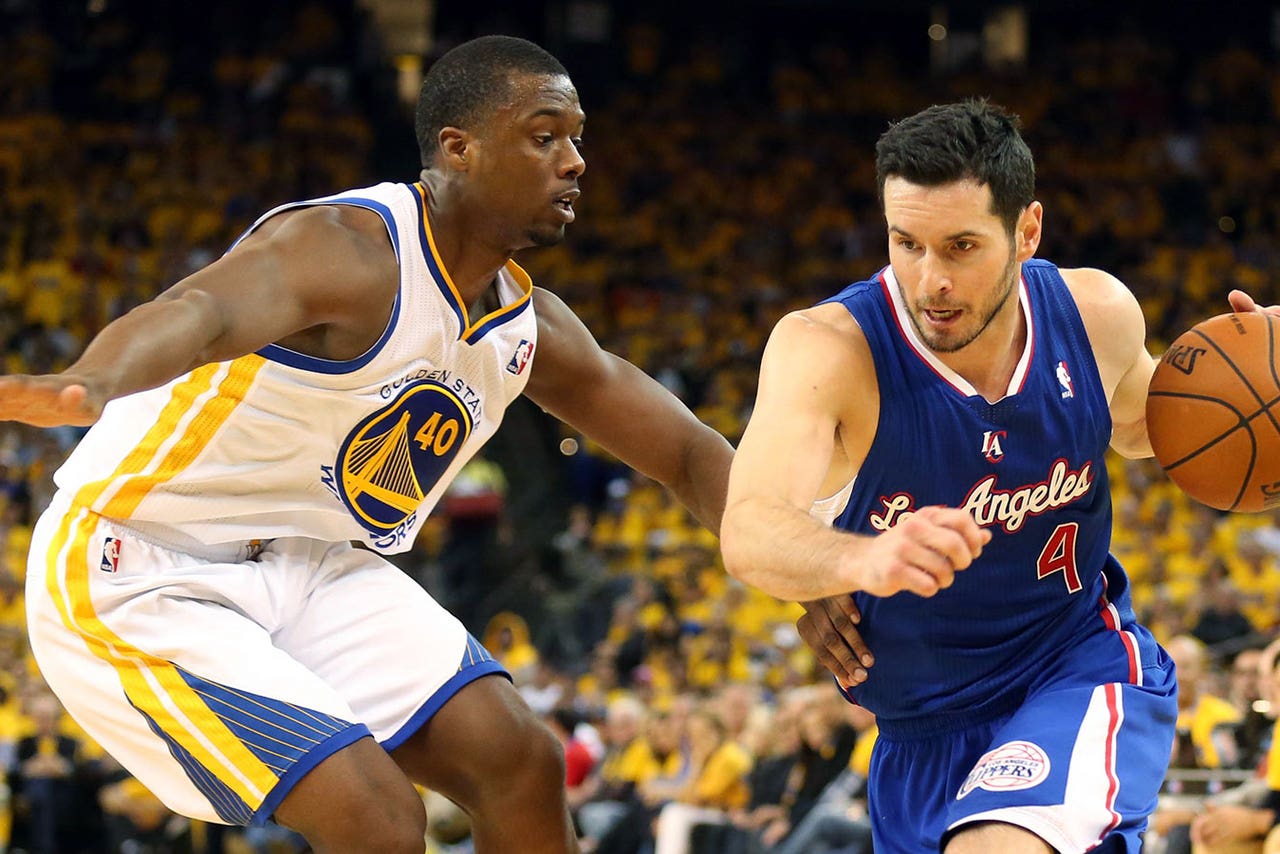 A Kevin Durant-to-Golden State free-agency bombshell dropped Tuesday with the man who would likely be on the other side of that grass-is-greener fence, Warriors forward Harrison Barnes left to shake his head.
Barnes will be a restricted free agent this offseason after he and the team failed to come to terms on an extension. He took over as the Warriors' starting small forward last season, but he takes a backseat to Stephen Curry, Klay Thompson and Draymond Green on this star-studded juggernaut. And now he hears that none other than the Oklahoma City Thunder's star could be coming to replace him.
Barnes, the seventh overall pick in 2012 had a reaction to the report as genuine as his personality and his workmanlike game, via Warriors beat writer Rusty Simmons of the San Francisco Chronicle, saying he hopes it all works out for his current club.
The Yahoo! Sports report says, according to league sources, Durant is most intrigued by joining the 2015 champs if he chooses to leave OKC, the franchise that drafted him when it still resided in Seattle. The Warriors in a few years will be moving out of Oakland and into plush, new digs in San Francisco.
Barnes has emerged as a solid small forward, who averages 29.0 minutes a game. He's also posting career highs in scoring (11.9 points a game) and assists (1.8), along with 4.5 rebounds. A high left ankle sprain and bone bruise forced him out of 16 games earlier in the season. 
It's obviously impossible to compare a worker bee like Barnes to a superstar like Durant. Barnes just keeps doing his job no matter the rumor of the day. 
---
---