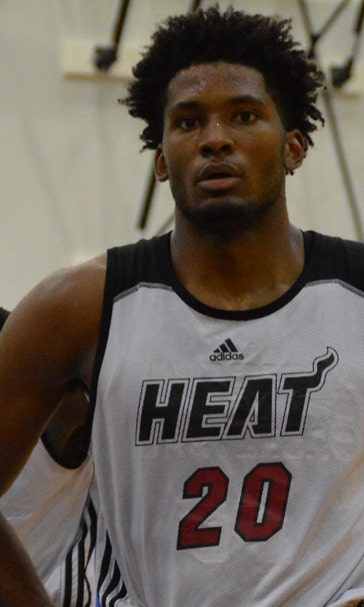 Justise Winslow's Heat teammates are starting to buy in on him
October 30, 2015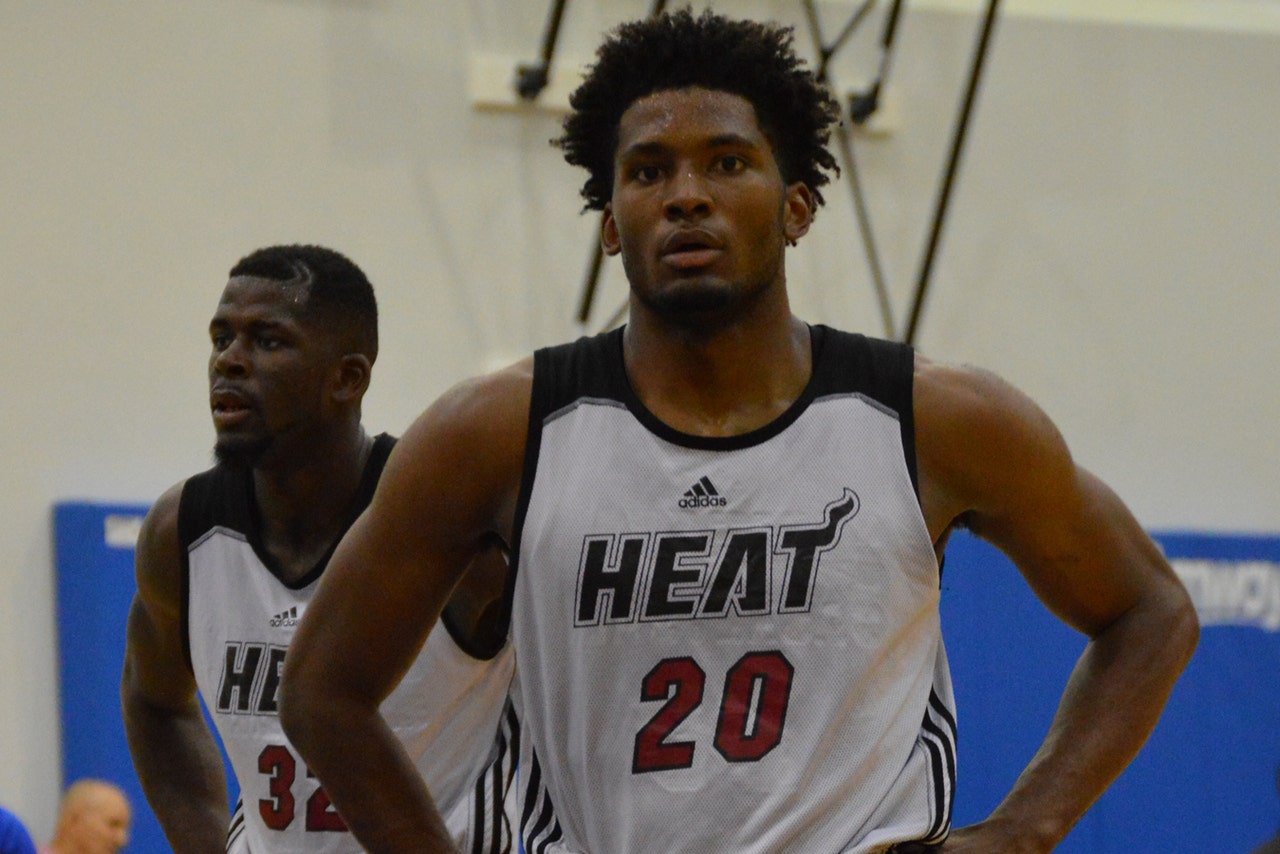 When Justise Winslow heard his name called 10th overall back in June's NBA draft, he already had plenty of supporters, not just in Miami, but around the NBA landscape. Plenty of people thought Winslow, who helped Duke earn a national championship during his freshman and only season at the school, was far too talented to fall all the way to 10th in the draft.
So far during his short time in Miami, his teammates are clearly starting to believe that is true, as well. 
From Jason Lieser of the Palm Beach Post:
Winslow attempted just two shots during his first NBA game, but played 26 minutes, grabbed seven boards and played some ferocious defense. And at the very least, he hit both of those field-goal attempts to total five points on the evening.
"He's a very smart basketball player, very talented," Chris Bosh said after Thursday's practice. "He's a physical beast. He doesn't look 19. He's very mature and if he develops that outside shot… He has a natural knack for pushing it in transition. His defense is very good, too. He's just one of those special guys, and I'm glad everybody passed up on him. He's gonna be a big contributor."

Dwyane Wade added, "The way he plays the game– this was the best place for him to come, especially with the team we put together. There's no pressure on him to score. He can just become a player."

Winslow has been particularly impressive defensively, and will be tested significantly in that department against Cleveland. While the assignment of dealing with LeBron James falls mainly on Deng, one of the few in the league who can do reasonable job guarding him, Winslow should get at least a few minutes on him.

"He's competitive," coach Erik Spoelstra said of Winslow. "Defense is 80 percent competition and committing to that battle. The rest of it is knowledge and technique. That part will come."
---
---