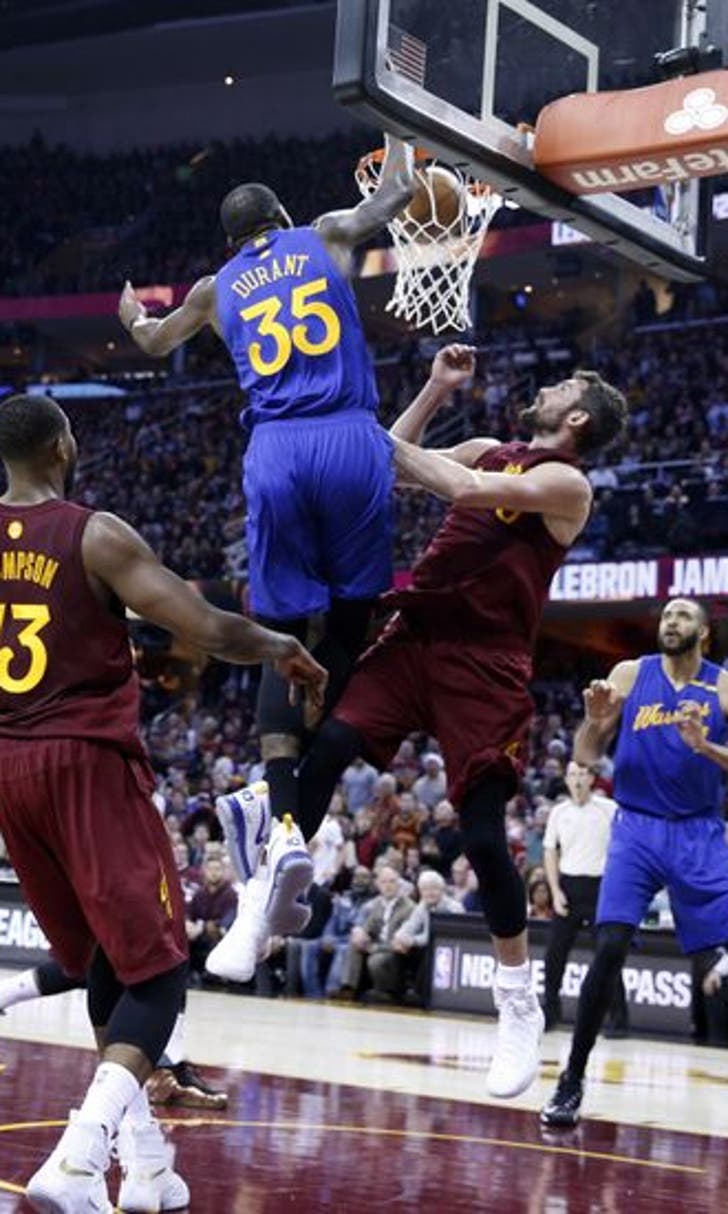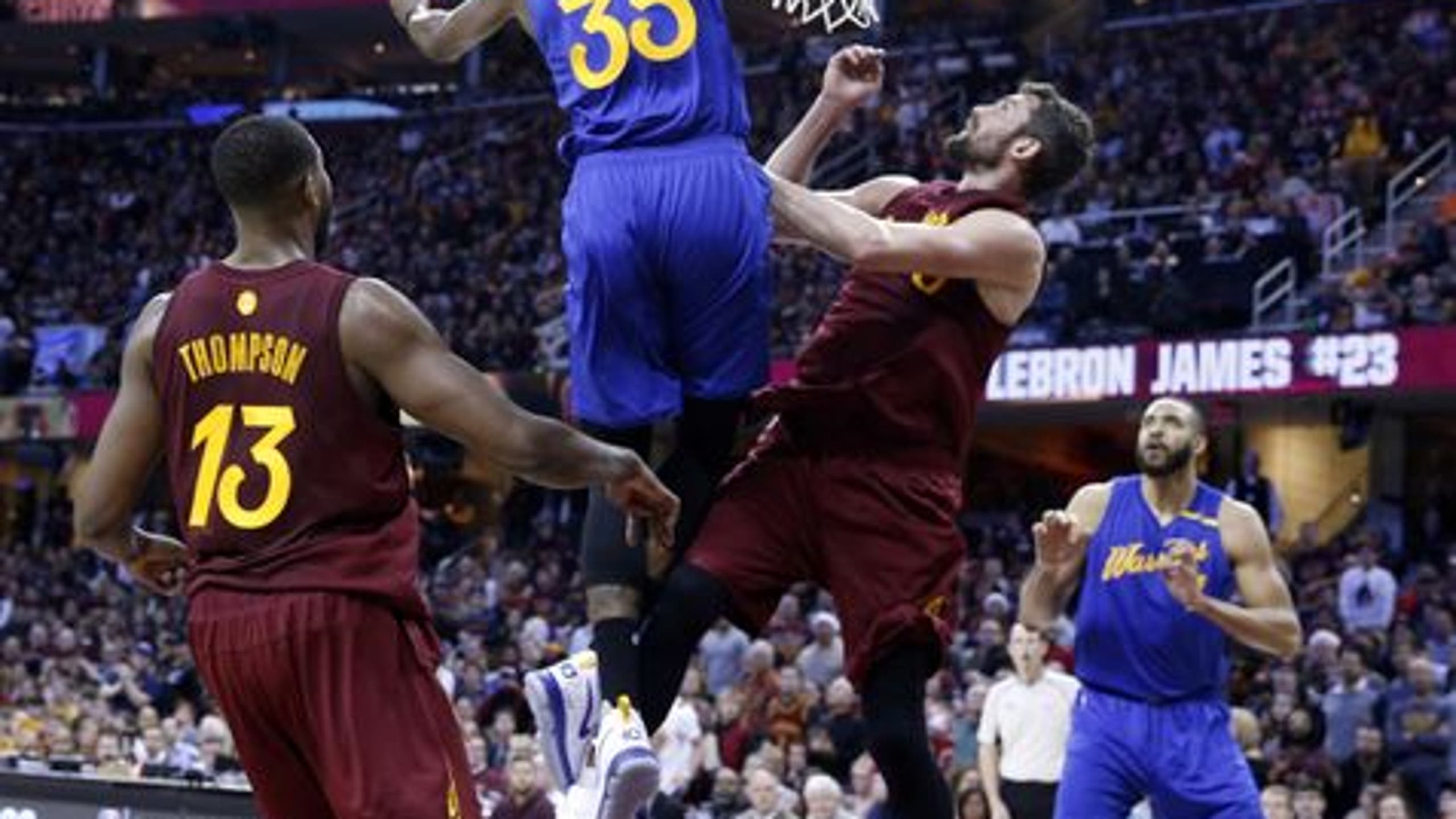 Durant throws down huge slam dunk
BY Fansided and Carlos Murillo/FanSided via Blue Man Hoop • December 27, 2016
Kevin Durant, the Golden State Warriors' superstar, threw down a huge dunk in Golden State's Christmas Day game over Kevin Love.
Kevin Durant has officially joined the Golden State Warriors' rivalry with the Cleveland Cavaliers. Last year, he was just a spectator as the two teams squared off in the NBA Finals for the second year in a row. Now, he's firmly planted himself in it.
Durant made his presence felt in the first quarter of the Christmas Day matchup. He drove baseline, blowing past Tristan Thompson. The only player left to impede Durant's progress was Kevin Love. Spoiler alert: he couldn't.
The Warriors' star rose up high and hard. It was hard and it was fast. Love stood no chance.
Durant slammed it down hard on the Cavs' forward's head. Love tried to contest but KD was coming in too quickly and too hard to offer any real resistance. It was a legitimate posterization.
The Warriors' entire bench jumped up and celebrated as Durant roared. He looked at Love who did a good job of not telling the play bother him. He immediately grabbed the ball and threw it down the court to LeBron James who was cherry picking and got himself an easy dunk.
It was a heads up play, but this was easily one of the highlights of the night. Durant flashed the athleticism and the length on this big slam dunk. And after Love's defensive stop in Game 7 of the NBA Finals, I'm sure Warriors fans don't mind seeing him get bested.
The Warriors went on to lose the game, but it was clear Cleveland had no answer for Durant. He drove the ball at will, especially when he had anyone not named James on him. The Cavaliers won the battle, but by just a point.
With Durant clearly being a problem for them, Golden State are still in a position to win the war. He'll have to work hard to top that play though.
More from Blue Man Hoop
This article originally appeared on
---
---