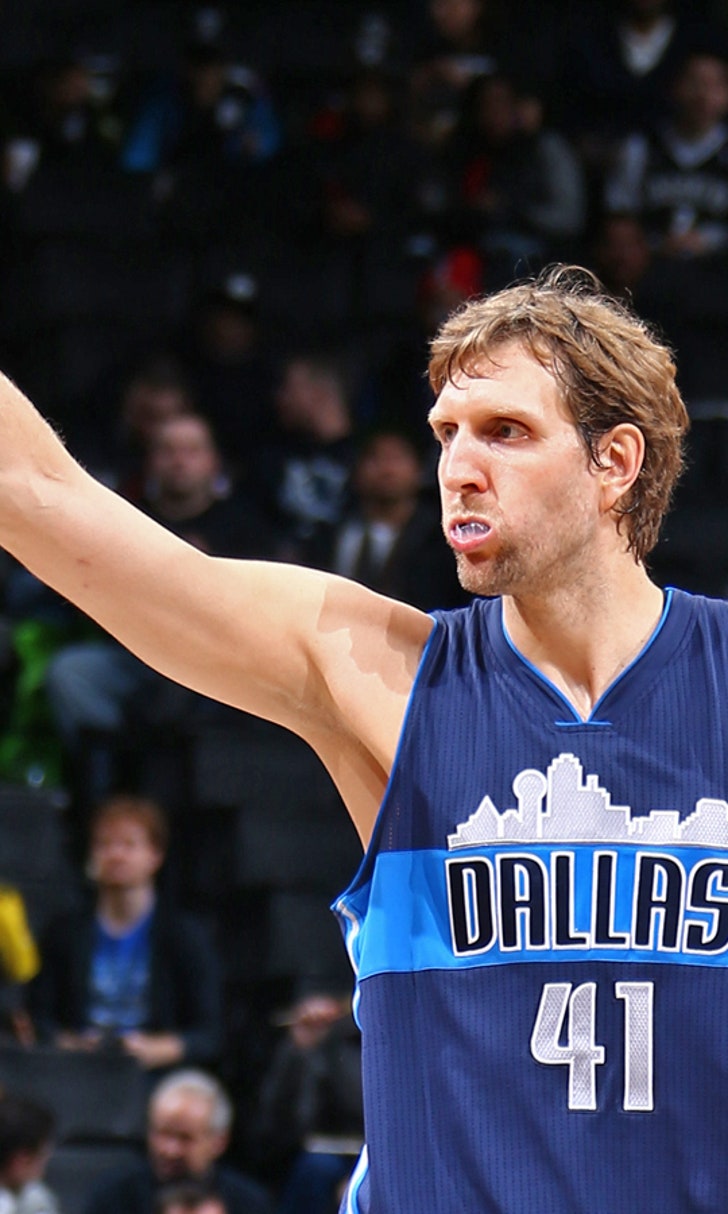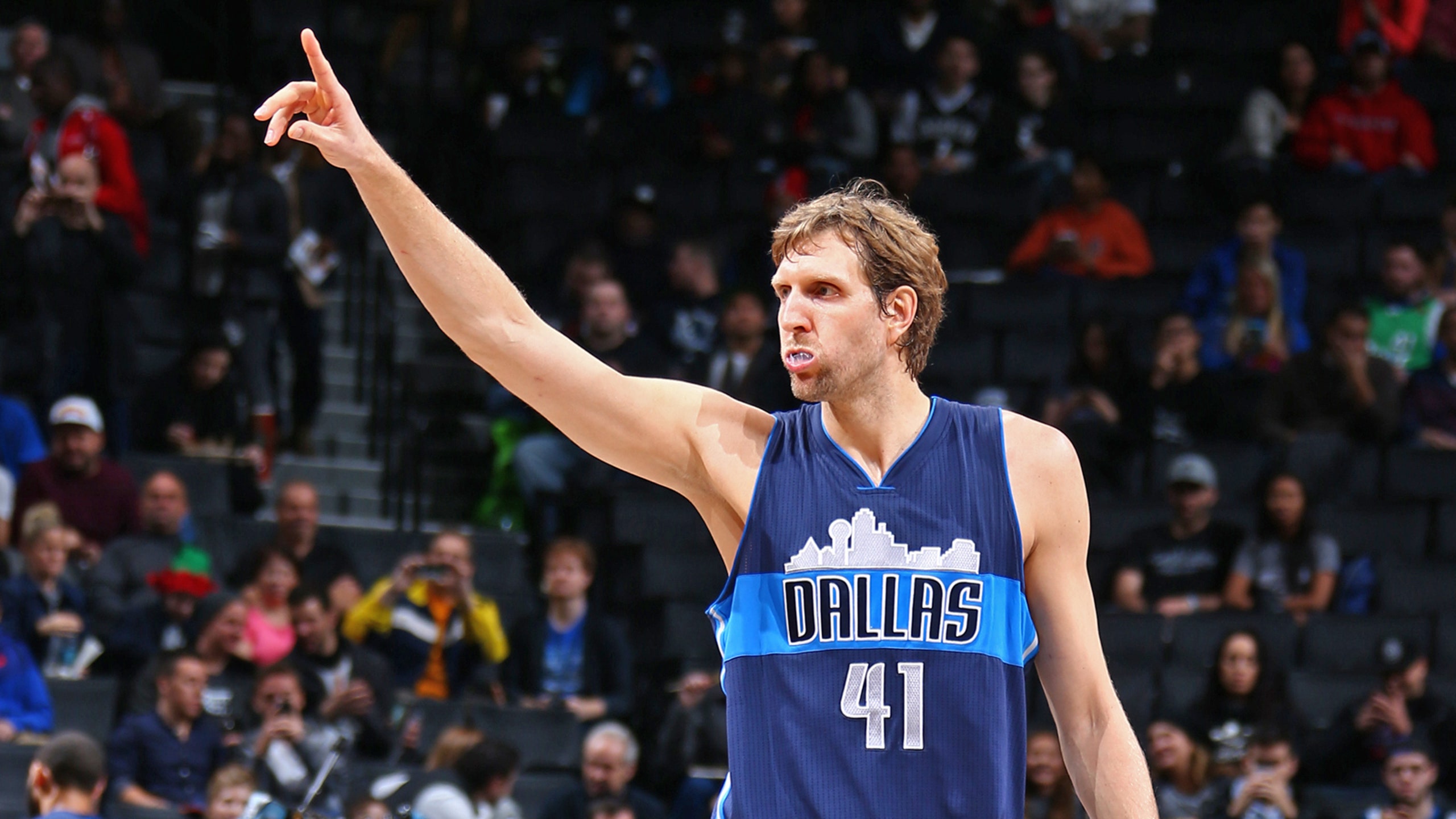 Dirk on sitting: 'Trust the coach that he knows what he's doing'
BY Jeff Caplan • January 14, 2016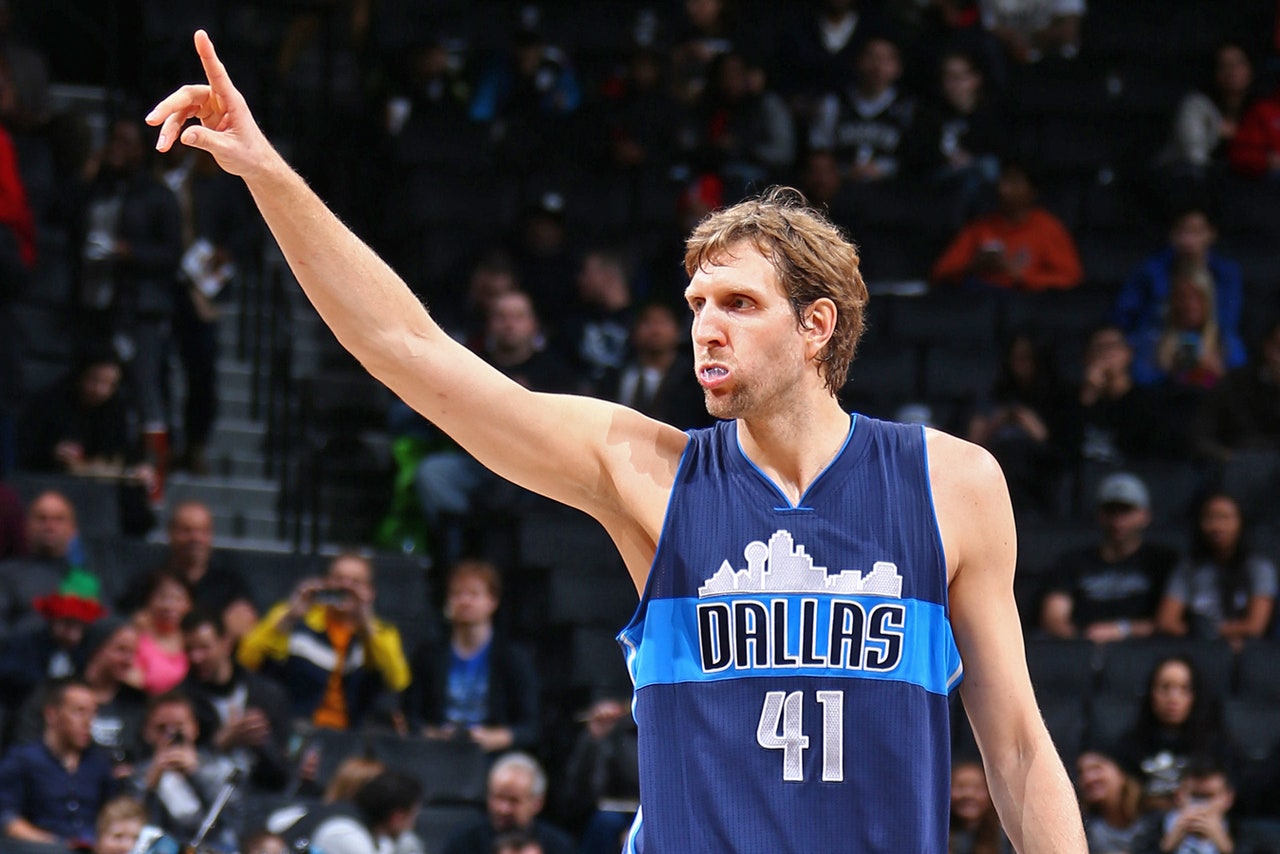 If the Dallas Mavericks are going to manage even a split during what Dirk Nowitzki has billed as a "monster" week and the toughest four-game stretch of the season, they're going to have to claw like crazy.
At least they'll be well-rested.
Mavs coach Rick Carlisle put the macro ahead of the micro Wednesday night by resting all five starters for a highly anticipated matchup at Oklahoma City. Dallas lost in overtime the night before and Carlisle opted not to play 37-year-old Dirk Nowitzki, as well as Wes Matthews and Chandler Parsons, both of whom are coming off major surgeries, and Deron Williams, who has a long injury history and has dealt with multiple nagging ailments this season. ZaZa Pachulia was a late scratch with a sore Achilles.
While Dallas beat New Orleans last week with only Parsons allowed to play following a double-overtime win the previous night, the Thunder had an easy time dispatching the shorthanded Mavs, who are now 0-2 during "Monster Week" with games coming up at Chicago (Friday) and at San Antonio (Sunday).
Nowitzki didn't seem thrilled about sitting this one out, but acquiesced, saying, via ESPN:
"It is what it is. We've got five games in seven nights, tough games at that. Obviously, if you make it up to the players, we'd all be playing. They didn't make it up for discussion, so we'll just have to suck it up and trust the coach that he knows what he's doing."
Wesley Matthews, who surprised many by making it back for the season-opener from a torn Achilles suffered late last season while with Portland, abhors just the idea of sitting out and said he nearly went berserk when he found out he wouldn't be playing against Russell Westbrook and Kevin Durant.
"I did a lot of cussing, but I don't think it was at him. I think [assistant coach Jamahl] Mosley intercepted me before it got to that."
The Mavs (22-18) take a two-game losing skid to Chicago, but their five starters will have had two full days to recuperate from Tuesday's heavy minutes in the loss to Cleveland. Carlisle won't apologize for making the decision he did, no matter how badly his players might have wanted to play.
"I'll say this about our guys: They always want to play. They really do. Wes Matthews, he's difficult when it comes to this stuff. He and I have been close to a couple of fistfights, but hey, that's all right. I like guys that are battlers, but we have a big picture to consider here. With this hectic stretch, I'm a moment-to-moment person, but you've got to look at larger compartments of time to be prudent with how to approach this."
---
---