Detroit Pistons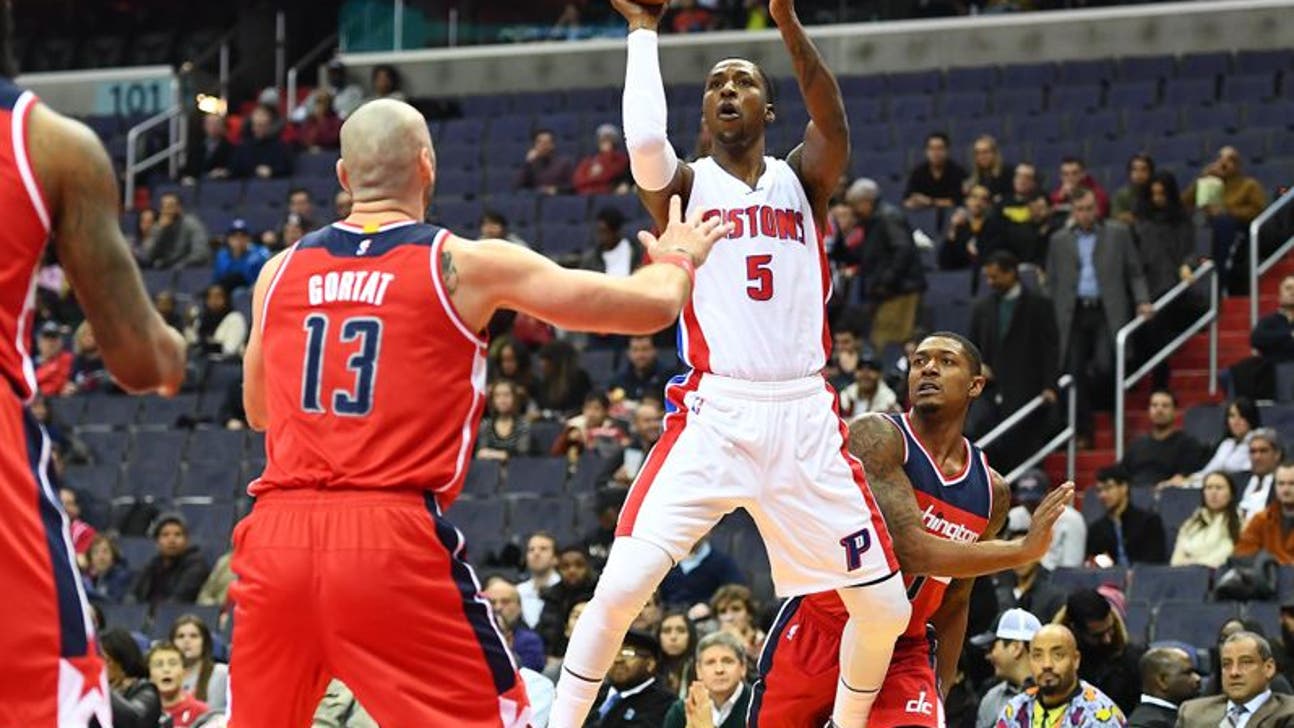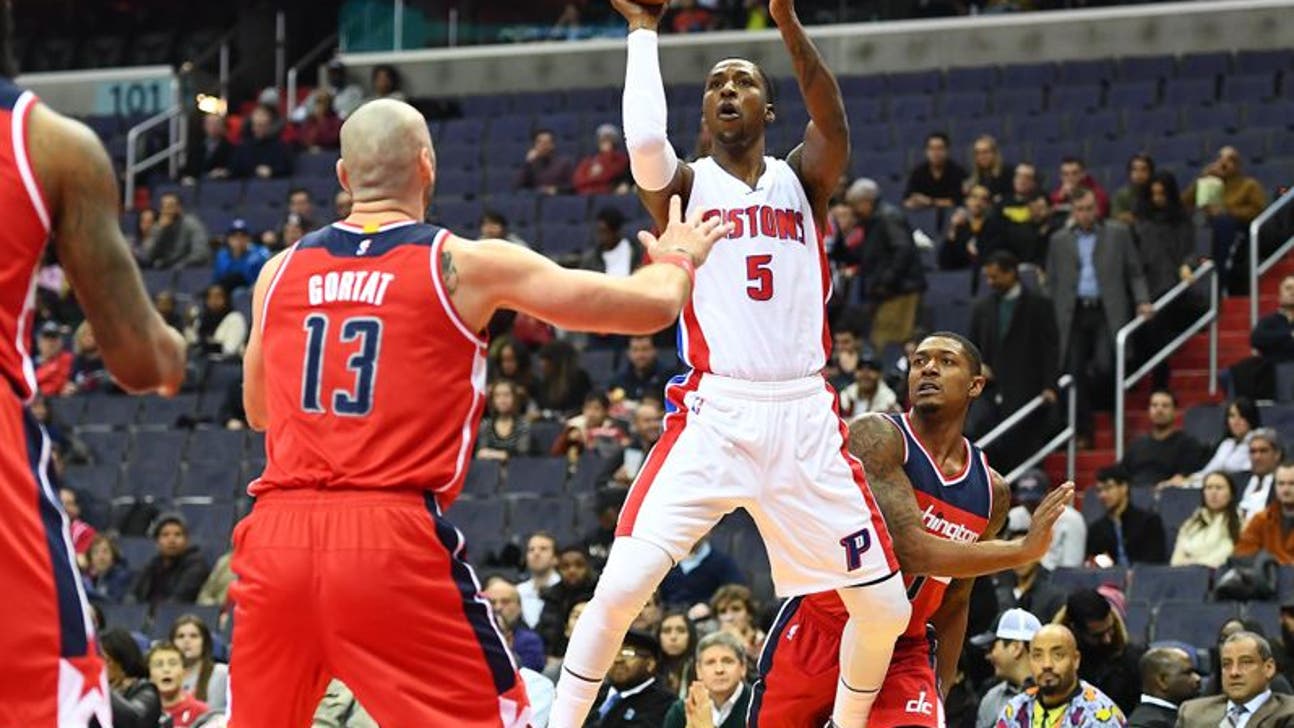 Detroit Pistons
Detroit Pistons fall 122-108 to the Wizards
Updated
Mar. 4, 2020 4:45 p.m. ET

Fansided, Brandon Marlow/FanSided via PistonPowered
The Detroit Pistons find themselves yet again at .500 after a disappointing 14-point loss to the Washington Wizards.
While the game was tied 27 apiece at the first break, thanks to a huge 27-38 second quarter from the Washington Wizards the Detroit Pistons ended up being blown out of the water.
More from PistonPowered
The Wizards' entire starting five was a nightmare for the Pistons, with every starter reaching double digits.
John Wall was unstoppable on his way to 29 points (4 of 4 from the three-point line), 11 assists and 3 steals, while Bradley Beal wasn't far behind with 25 points on 10 of 16 shooting.
The Pistons' second-ranked defence was nowhere to be found, as the Wizards feasted on the offensive end.
They ended the game shooting 57 per cent from the field and 48 per cent from beyond the arc, as well as dishing out 30 assists while have just 6 turnovers.
Kentavious Caldwell-Pope was the shinning light for the Pistons, dropping 24 points, connecting on 4 of 7 three-point shots and pulling in 6 rebounds.
Jon Leuer also continued his stunning form off the bench, dropping 17 points alongside 7 rebounds and 5 assists.
Reggie Jackson
PG, Detroit Pistons
B-Reggie was okay tonight, but being torched on the other end by John Wall hurt the Pistons significantly. He finished the game with 14 points, but only setup his teammates for 2 assists.
Kentavious Caldwell-Pope
SG, Detroit Pistons
A-Kentavious Caldwell-Pope continues to prove why he's worth being a $20 million man. He led the team in scoring with 24 points, pulled down 6 rebounds and shot 57.1 per cent from three. The only knock on his game was that Bradley Beal got away from him on the defensive end.
Marcus Morris
SF, Detroit Pistons
D-Marcus Morris had just 2 points, 3 rebounds and was destroyed by a block from his twin brother Markieff. It wasn't a good night for him.
Tobias Harris
PF, Detroit Pistons
CTobias Harris managed to contribute to the team, but his perfomance was nothing to write home about. He chipped in 14 points and 6 rebounds, but was an awful 31.2 per cent from the field.
Andre Drummond
C, Detroit Pistons
C+Andre Drummond had 13 points and 12 rebounds, which was much better than his efforts against the Wizards last season. He found himself in foul trouble early on in the game, which limited is impact and only shot the ball 7 times.
Ish Smith
PG, Detroit Pistons
D+Ish Smith didn't provide much of a spark off the bench for the Pistons. He had 6 points and had just 2 assists. Between Smith and Reggie Jackson, the Pistons' two point guards combined for just 4 assists.
Stanley Johnson
SF, Detroit Pistons
B-Stanley Johnson looked solid in his 16 minutes of game time tonight. He had 8 points on 80 per cent shooting and looked confident with the ball in his hands.
Jon Leuer
PF, Detroit Pistons
AJon Leuer backed up his impressive performance in Dallas with an equally impressive perfomance against the Wizards. He scored 17 points, grabbed 7 rebounds and was surprisingly impressive with his passing, registering 5 assists. The highlight of the Pistons' night came when he connected with Caldwell-Pope for three on a one-handed, over the head pass as he was falling out of bounds.
Aaron Baynes
C, Detroit Pistons
FAron Baynes had just 2 points and 2 rebounds. He finished the game with as many fouls (4) as he had points and rebounds combined.
Beno Udrih
PG, Detroit Pistons
BBeno Udrih got some 6 late game minutes and managed to finish with 5 points and he had 3 assists, more than either Reggie Jackson or Ish Smith had.
Darrun Hilliard
SG, Detroit Pistons
C-Hilliard played 5 minutes at the end of the game, managing to knock down a three
Stan Van Gundy
Head Coach, Detroit Pistons
CStan Van Gundy deserves to take some of the blame for the loss, as the Pistons' looked horrible on both ends of the floor. The Pistons have looked extremely inconsistent from night to night since Reggie Jackson returned, so it's up to Van Gundy to try and correct the course.This article originally appeared on
---
---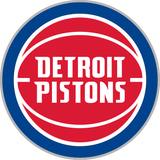 Get more from Detroit Pistons
Follow your favorites to get information about games, news and more
---