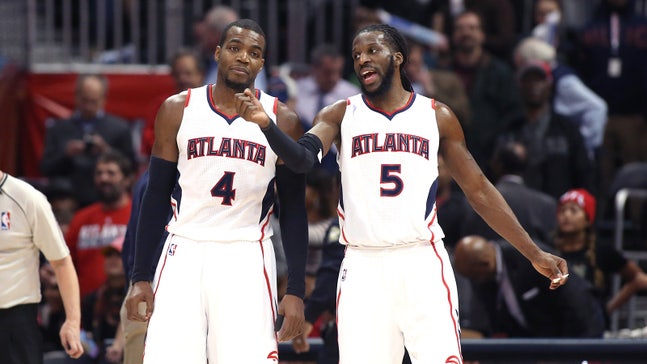 DeMarre Carroll thanks the Hawks, says goodbye to Atlanta
Published
Jul. 7, 2015 1:35 p.m. ET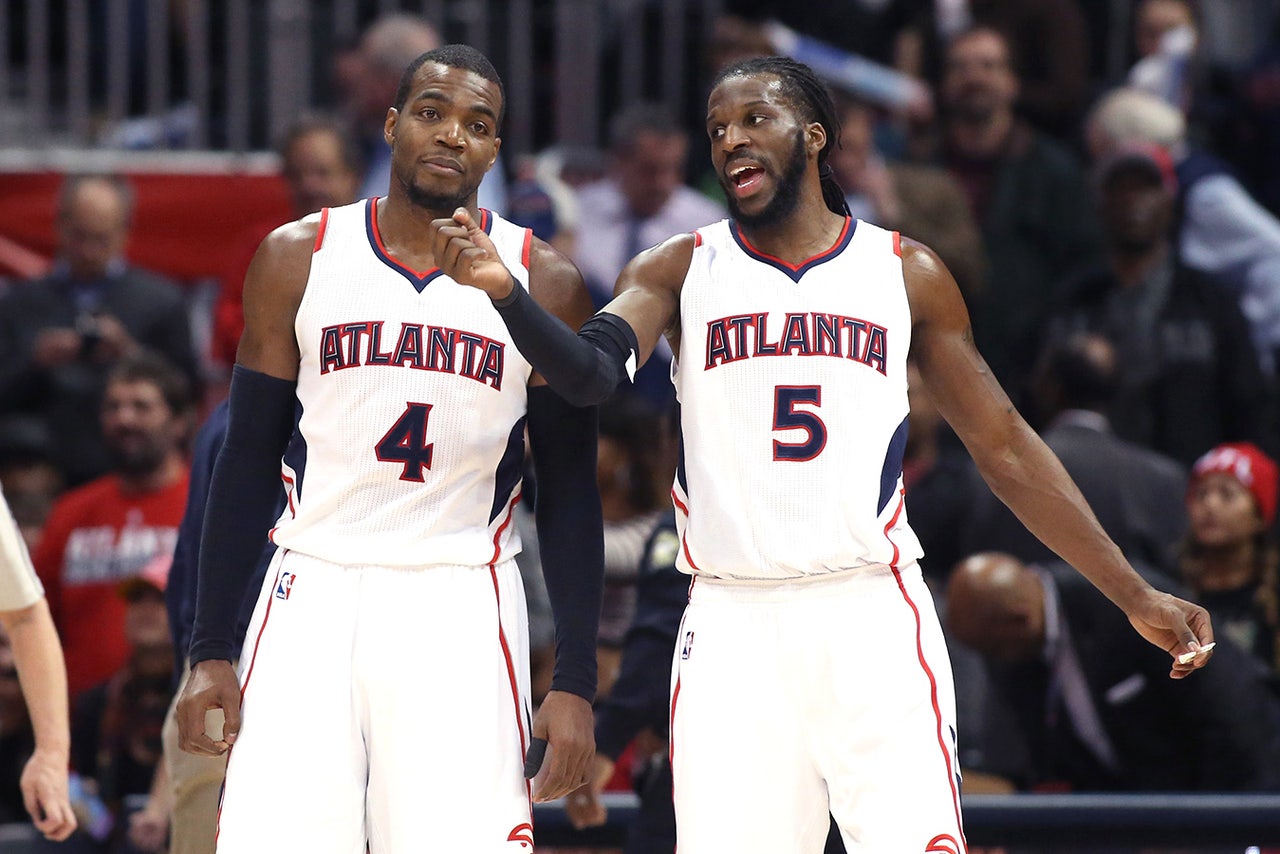 He's no longer a member of the Atlanta Hawks, but new Toronto Raptors wing DeMarre Carroll will always consider Atlanta home. It's where he became the NBA player he is today. It's where he challeneged Kyle Korver to 3-point shooting contests. And it's where he got Quin Snyder, now the coach of the Utah Jazz but at the time an assistant with the Hawks, in trouble with Atlanta coach Mike Budenholzer.
Carroll revealed all this and more in a letter on The Players' Tribune in which he thanked the fans in Atlanta for their support through the good times and the bad (read: Carroll's injury in the Eastern Conference finals). But two stories really stick out among all of Carroll's kind words about Atlanta.
First is the impact that Snyder had on Carroll's development.
"The big difference between regular NBA players and superstars isn't just talent, but the way they train. Quin and I just kind of clicked right away when I came to the Hawks, and he began working with me to develop skills that I hadn't really touched before. His belief in me built up my confidence so much."
Part of building up that confidence was giving Carroll the belief that he could take unorthodox shots, too. As Carroll tells it, Snyder taught him a between-the-legs, stepback move into a jumper -- not exactly something a head coach wants to see in a game. And when Carroll finally had the confidence to bust it out in a game, he missed. Budenholzer, in turn, yelled at Snyder, "What the hell are you guys working on during practice?" Later in the year, however, when Carroll hit the shot, Budenholzer praised both player and assistant coach.
Carroll also writes that he'll miss watching Kyle Korver shoot the ball: "There was this one shooting drill we had in practice, and Kyle would just dominate everybody. It took me a while to even build up the courage to challenge him. I practiced for a couple of weeks and was hitting most of my shots, so I called Kyle over and said I was ready to take the throne. I told him I'm the Black Kyle Korver.
"We each took turns putting up five threes, and when I made four out of five, he'd make five out of five. If I hit three out of five, he'd make four out of five. No matter how many times we played, Kyle always found a way to beat me by one if I missed a shot."
If you notice Carroll being a little bit of a chucker from 3-point land when the Raptors face the Hawks for the first time in 2015-16, then, you'll know why. He's just playing the game within the game against one of his former teammates.
Atlanta wishes you the best of luck, Junkyard Dog. You will be missed.
(h/t Players' Tribune)
Photo Credit: Jason Getz/USA TODAY Sports
---
---