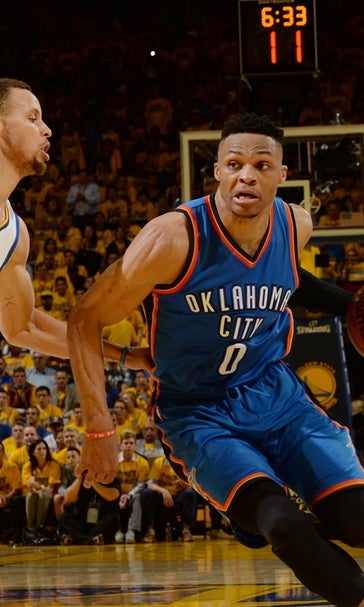 Critical no-call looms large in Thunder's Game 1 win over Warriors
May 16, 2016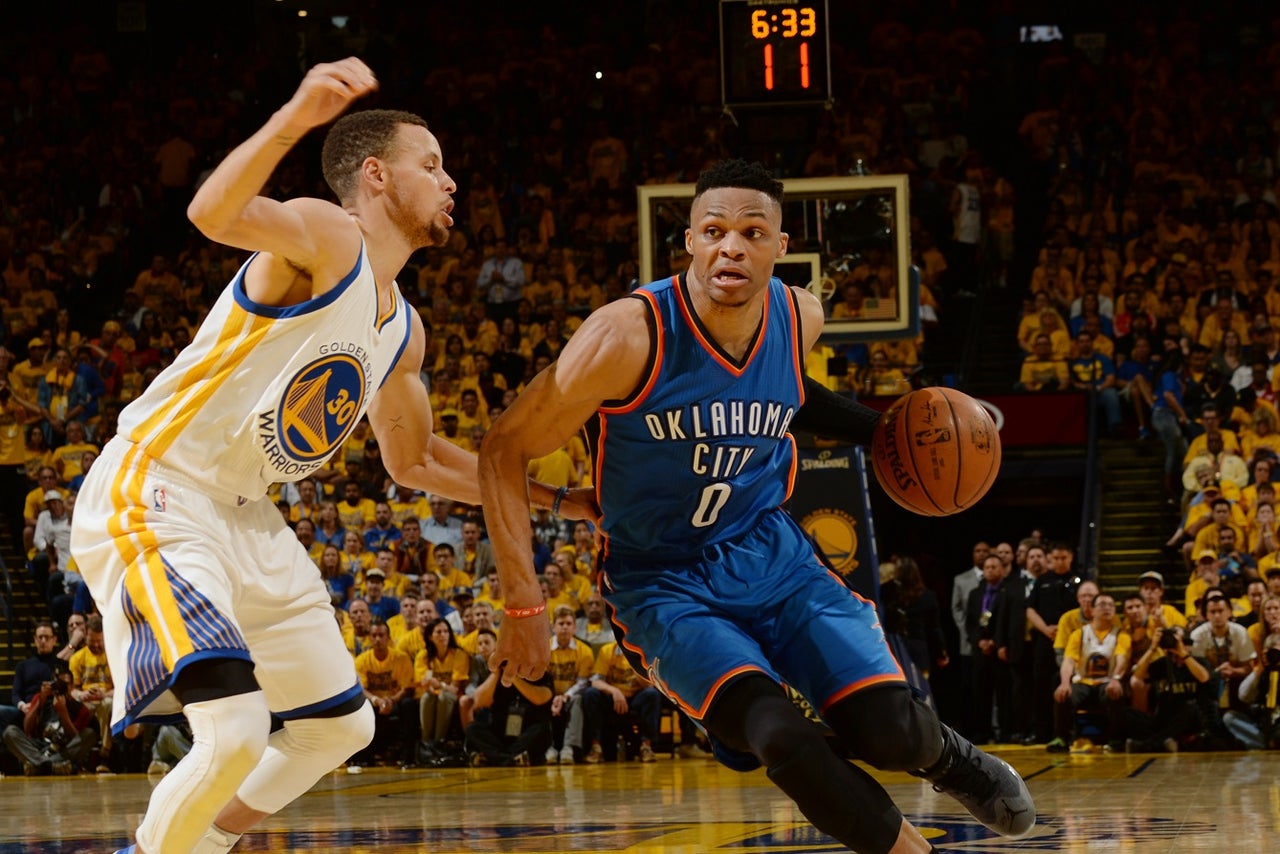 The Oklahoma City Thunder continue to get the benefit of the doubt when it counts most in these playoffs. The latest example came Monday night in Game 1 of the Western Conference finals against the Golden State Warriors.
With 17.2 seconds left and the Thunder leading by three points, Russell Westbrook dribbled past half court as Klay Thompson defended closely. Westbrook then attempted to stop, but his pivot foot appeared to slide, which would have resulted in a travel call had the referees blown the whistle.
The Thunder kept possession and Westbrook was fouled intentionally. He hit one of two free throws in Oklahoma City's 108-102 win.
Joe Borgia, Senior Vice President, Replay and Referee Operations, told reporters after the game that Westbrook should have been called for a travelling violation. 
The Thunder benefited from two critical no-calls in their Western Conference semifinal series against the Spurs in Game 2 and Game 5. The league admitted to those missed calls.
Whatever the league decides on this potential missed call, the Thunder have snatched home-court advantage from the defending champs in a series that's expected to be hard-fought throughout.
The Warrior and Thunder resume their series Wednesday, when they will play Game 2 at Oracle Arena.
---
---