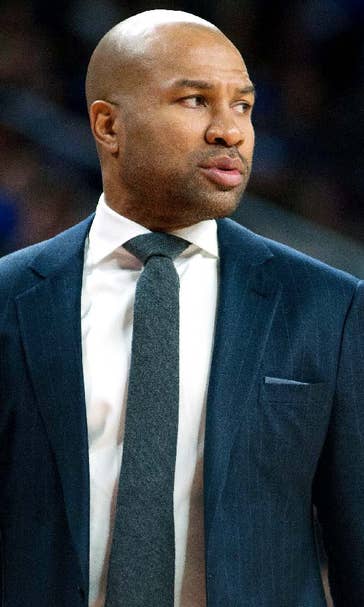 Communication will be Derek Fisher's next big step
November 2, 2015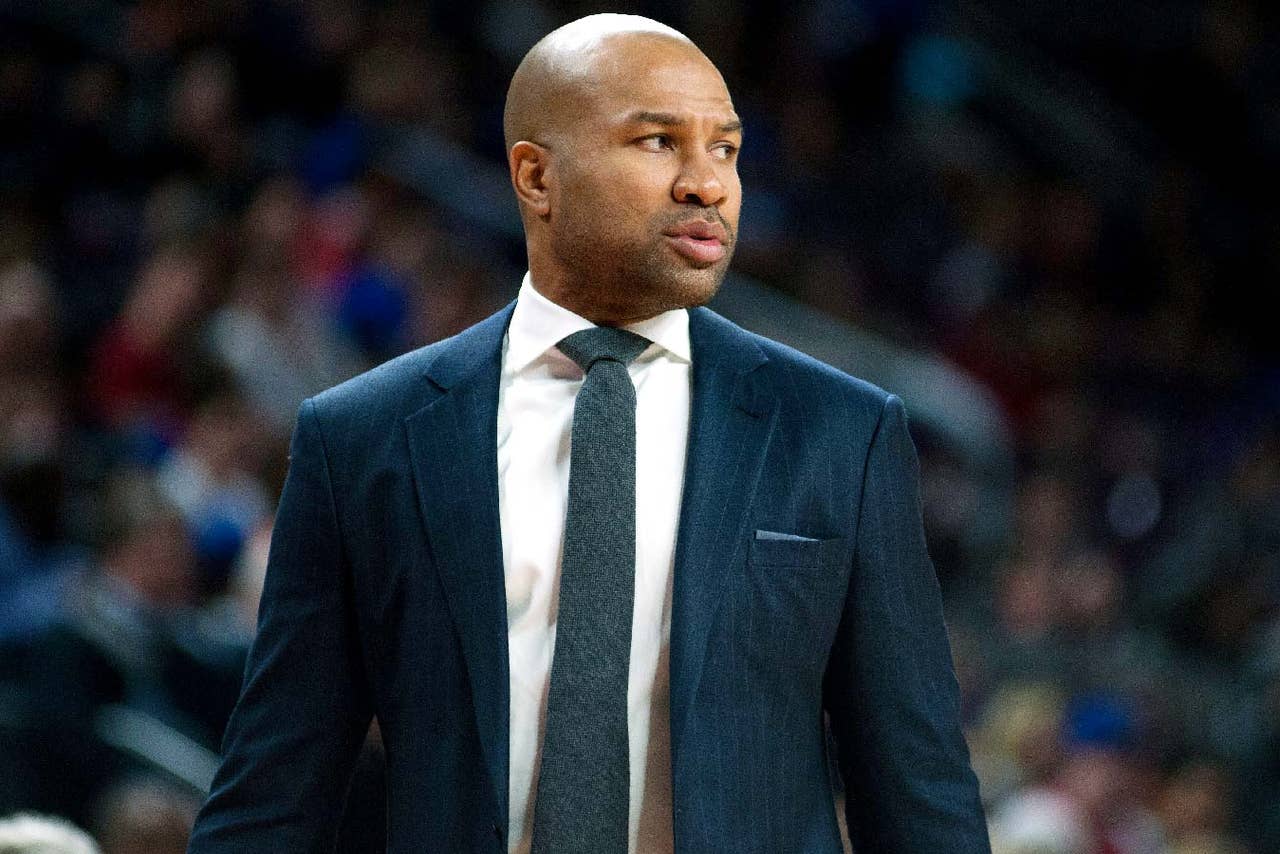 Beyond the X's and O's, the concepts and the schemes, you could make a legitimate argument that the most important part of coaching in the NBA is properly communicating your ideas. Without that trait, all the schemes and concepts, no matter how brilliant, can get lost.
So, when Knicks coach Derek Fisher said the following on his team's faster-paced offense, via Stefan Bondy of the New York Daily News, it raised an eyebrow:
"Sometimes it's just in the way you express what's important, how you lay out your priorities. And I think it was difficult for all of us a year ago trying to implement a new system and a new way of playing basketball offensively. And I think in a lot of ways we allowed the conversation about the triangle to drive everybody's mind-set," Fisher said recently. "This year we kind of — even though our offense hasn't changed really — what we wanted to make clear to our guys is that when we make people miss, the first objective is to go score as quickly as possible before the defense gets set. There's no shape to that."
As Bondy notes in the piece, the Knicks are averaging a (statistically insignificant through three contests) 105.6 possessions a game, per NBA.com, a major jump on last year's team, which played about 12 fewer possessions a night and finished 28th in the NBA in pace. The Knicks have been fast offensively, and most importantly, they've been efficient early on...but there's an issue with Fisher's wording here.
"The first objective is to go score as quickly as possible before the defense gets set."
But that's not necessarily accurate. The object of getting out in transition quickly isn't so that you can score early. It's so you can get in your sets early. Those may seem like synonymous concepts, but a cousin isn't a twin. Starting a set early in the shot clock allows teams enough time to run a second play if the defense thwarts the first one. It also forces the D to get back with uncomfortable timing, leading to more mismatches on the offensive side of the ball than you have when you simply walk the ball up the court, like Carmelo Anthony is historically prone to doing.  
The Internet has unfortunately torn apart Mike D'Antoni's reputation over the past decade, but if there's a single thing one of the most offensively innovative coaches in league history taught us, it's that creating those mismatches is essential in the secondary break, that period with nine-to-16 seconds remaining on the shot clock when the Nash-era Suns would dominate defenses. For all the seven-seconds-or-less talk that gets associated with those teams, the Suns promoted getting into their sets early far more than getting up shots quickly.
It's supremely possible Fisher has been emphasizing starting plays immediately over getting shots promptly when actually talking to his team. The brain can turn off when a coach talks to the media. We get it. But this all comes back to communication, self training.
Why does Gregg Popovich get so annoyed with reporters who phrase inquiries questionably? Because he's a master communicator, and he expects to find the same characteristics he sees in himself inside of those whose job is purely about communication. A coach's job is to train himself with precise language, enough so that even when the mind shuts down for a boring press conference, he's not going to mention getting up shots early, because that's simply not how he's used to explaining it.
Tell a player to shoot early, and that's what he'll do. Tell him to get into his sets early, and you're beginning a divergent dialogue. Fisher could certainly be communicating the latter to the Knicks, but his recent language doesn't imply that's the case. Hopefully for a roster whose two best guards, Jerian Grant and Langston Galloway, are rookie and second-year players, respectively, the message inside the locker room is a bit clearer than the one out of it.
Follow Fred Katz on Twitter: @FredKatz.
---
---