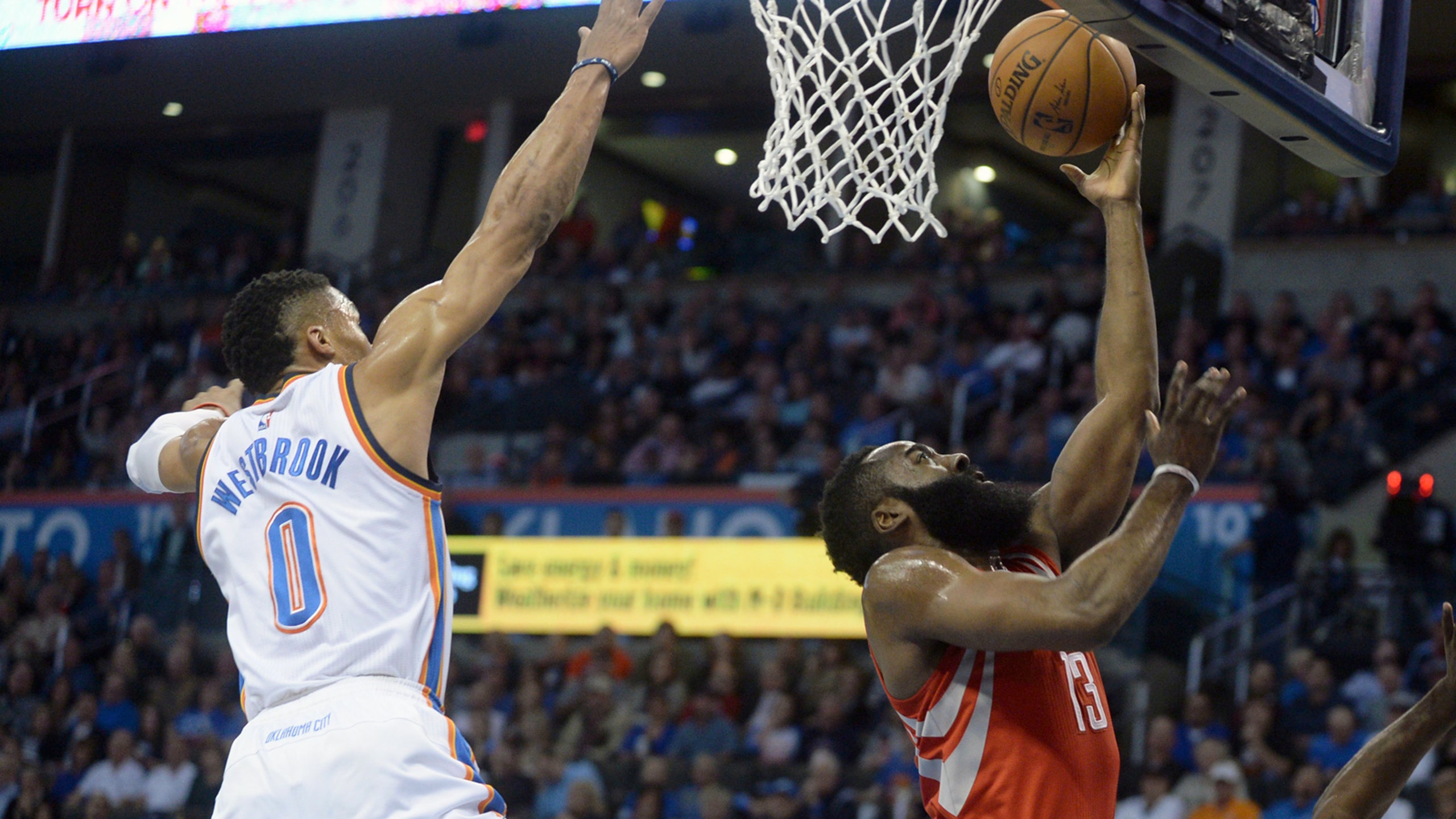 Check Russell Westbrook go beast mode on James Harden
BY Jeff Caplan • January 30, 2016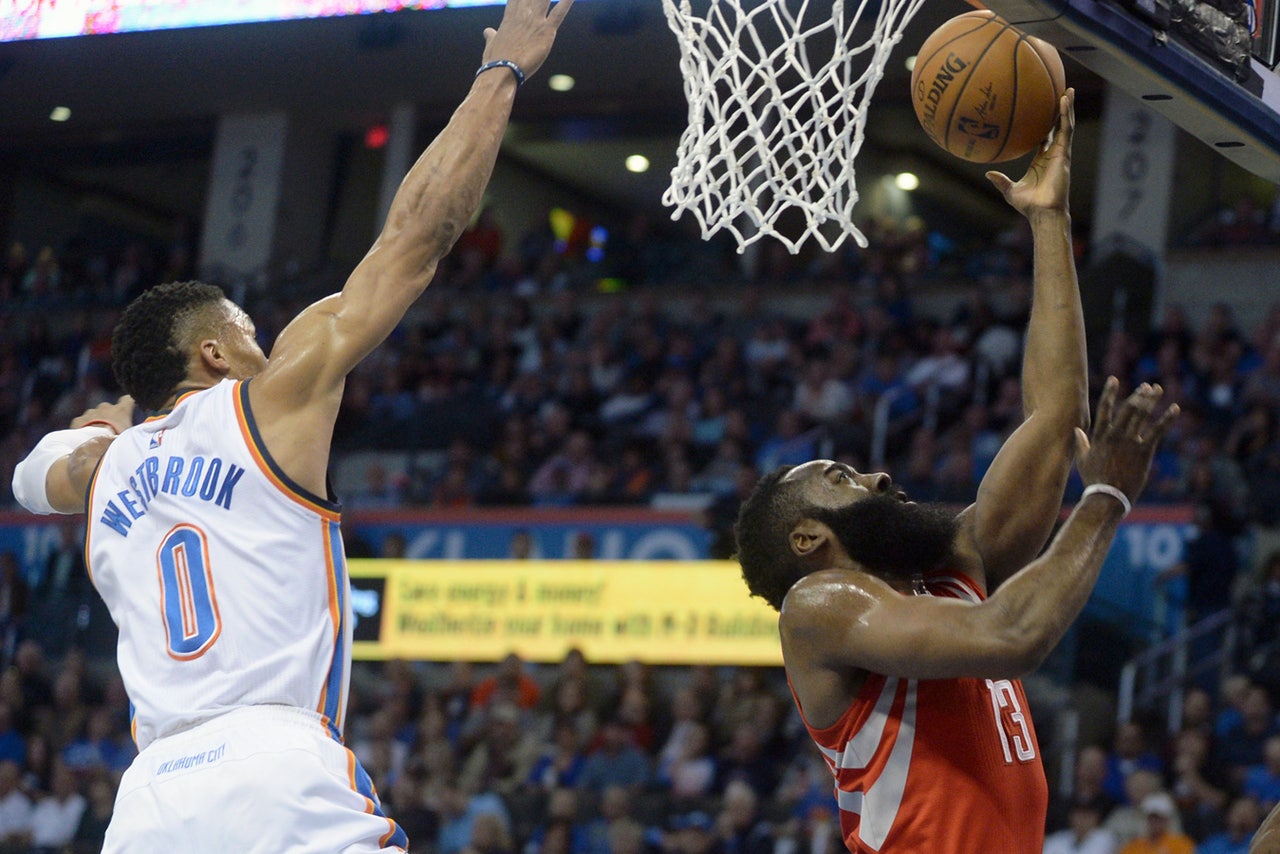 Oklahoma City point guard Russell Westbrook continues to destroy the league with ridiculous stat-stuffing performances such as Friday's destruction of the Houston Rockets: 26 points, 14 assists and 10 rebounds in a 116-108 victory.
It was the seventh time in nine games that Westbrook has had 10 or more assists. Westbrook notched his sixth triple-double of the season to move two behind NBA leader Draymond Green, the do-everything All-Star forward for the Golden State Warriors.
But Westbrook's best moment against the Rockets came against his old teammate James Harden. And it came on the defensive end. Watch him hustle back and go full-on beast mode as Harden goes up for what he thought was a sure two (go to the 37-second mark of the video tape).
Now back to Westbrook's offensive assault on the league. Voted an All-Star starter for the first time in his career, Westbrook is proving he deserves the nod night-in and night-out. Friday's triple-double marked the 10th time in the last two seasons that's he put up a triple-double with at least 25 points. Nobody else comes close.
The points and assists are coming fast and furious for Westbrook, and many of those passes are falling in the hands of his All-Star partner Kevin Durant. Check out a few of Westbrook's passes from Friday's win over Houston in the highlights below:
---
---