Memphis Grizzlies
Memphis Grizzlies
Bulls will be without Wade when they host Grizzles (Jan 15, 2017)
Published
Jan. 15, 2017 1:44 a.m. ET

In the last two weeks, the Memphis Grizzlies produced memorable road comebacks against elite Western Conference teams.
The first time the Grizzlies followed up a big comeback, they did not have an emotional letdown.
Now the Grizzlies get another chance to follow up a big rally Sunday night when they host the Chicago Bulls in the 15th edition of their Martin Luther King Jr. Celebration game.
The Grizzlies will wear their MLK50 Pride Uniforms and will be facing the Bulls for the fourth time in the game, which started in 2002-03. Memphis last opposed the Bulls in its Martin Luther King. Jr. Celebration game in 2012 when Mike Conley and Marc Gasol combined for 39 points in a 102-86 victory.
"It's special," Vince Carter told the Memphis Daily News last week. "It's our game."
Also special for the Grizzlies is their comebacks at Golden State and Houston. On Jan. 6, Memphis rallied from a 24-point deficit and beat the Warriors 128-119 in overtime and a week later the Grizzlies overcame a 16-half deficit and knocked off the Rockets 110-105.
Conley totaled 17 points, nine assists and six rebounds. Gasol added 14 points and Tony Allen scored a season-high 22 points on 9-of-10 shooting.
More notable is the Grizzlies held the Rockets to 3 of 24 from 3-point range in the second half, allowing their offense to pull off the comeback.
"We never give in, that's for sure," Memphis coach David Fizdale said. "We keep fighting all the way till the end. Again I'm going to keep fighting our team to be more consistent. To be in the conversation, you have to be consistent and not just show up against really good teams."
Memphis improved to 14-2 in games that reached overtime or been decided by five points less. After beating Golden State last week, the Grizzlies held the Utah Jazz to 38.9 percent shooting and forced 18 turnovers in an 88-79 win last Sunday.
"We came out and got stops (in the second half) and we played with energy," Memphis guard Troy Daniels said. "We played Grizzlies basketball."
The follow up was to beating Utah was a 103-95 loss at Oklahoma City Wednesday and it is part of an uneven 8-9 showing since a double-digit home win over Golden State on Dec. 10. Two of those defeats occurred after Memphis beat Golden State and Houston in December.
In the last week, the Grizzlies have faced high scorers in Stephen Curry, Russell Westbrook and James Harden. Memphis held Curry to four points after the third quarter, gave up a triple-double to Westbrook and limited Harden to 11 points on 1 of 5 from the floor in the second half.
Memphis will face another elite scorer in Jimmy Butler, who is coming off a bout with the flu. Butler averages 25 points but lost 10 pounds and missed two games with the illness before scoring 28 points in a 107-99 win against the New Orleans Pelicans Saturday.
"I felt good," Butler said. "Had a lot of energy. Guess that's what rest will do for you. I'm just happy to be somewhat healthy, I feel incredible right now."
Butler scored 42 points against the Toronto Raptors Jan. 7 but went 0-of-6 in 29 minutes against Oklahoma City Monday and did not play against in losses at Washington and New York.
Butler's absence was part of an eventful week for the Bulls, who snapped a three-game losing streak Saturday.
Rajon Rondo was recently benched and told by a member of the coaching staff that coach Fred Hoiberg was "saving me from myself", which puzzled the four-time All-Star. Rondo was benched for five games after posting a minus-20 in the first half of a 10-point loss at Indiana on Dec. 30.
In the last three games, Rondo has played between 20 and 27 minutes.
Besides Butler's bout with the flu, the sickness impacted Nikola Mirotic and rookie Denzel Valentine, scored 19 points Tuesday. Mirotic will miss his fourth straight game while Valentine returned Saturday.
Chicago will also be without Dwyane Wade (rest), who was coached by Fizdale in Miami for the previous eight seasons. Wade will miss his fifth game of the season, the third contest this month and will do so after scoring 17 of his 22 points in the fourth quarter against New Orleans.
Wade's big night helped Chicago finish off its ninth win in the last 23 games since Dec. 2. It occurred after he missed 11 of his first 13 shots.
"Early in the game, I was getting the same shots, I just wasn't making them," Wade said. "My legs weren't in it for some reason, but (teammates) kept coming to me, (Butler) kept running plays for me even when I was struggling and it just helped me confidence-wise doing into that fourth quarter."
---
---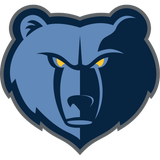 Get more from Memphis Grizzlies
Follow your favorites to get information about games, news and more
---