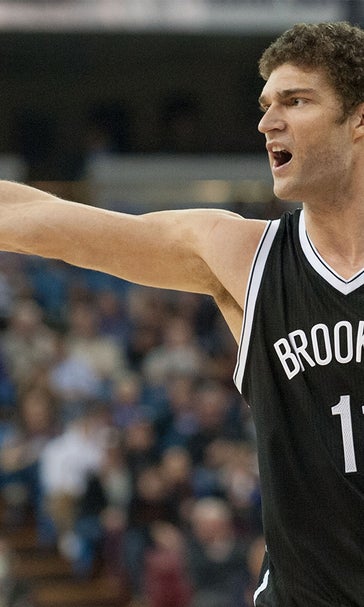 Brook Lopez is learning Japanese
October 30, 2015

Brook Lopez is a man of many interests. Comic books, Disney, animation...OK, so those are all pretty darn similar, but that doesn't shield the Nets starting center from being a intellectually versatile man. 
Mike Mazzeo recently wrote a great feature on Lopez for ESPN, and in it, he mentioned some of the things the Stanford product is trying to learn. One of them? Japanese:
Lopez dropped 26 points and pulled down seven boards during the Nets' opener against the Bulls.
Oh, and you likely didn't know, Brooklyn Nets center Brook Lopez is also learning to play the piano and speak Japanese.

Yes, Japanese.

"I always go to Japan in the offseason, so I'm trying to get better at it," Lopez told ESPN.com recently, noting that he's also working on learning "the Kanji," Chinese characters that are used in the modern Japanese writing system.

"I know some words. I'm getting there."
---
---