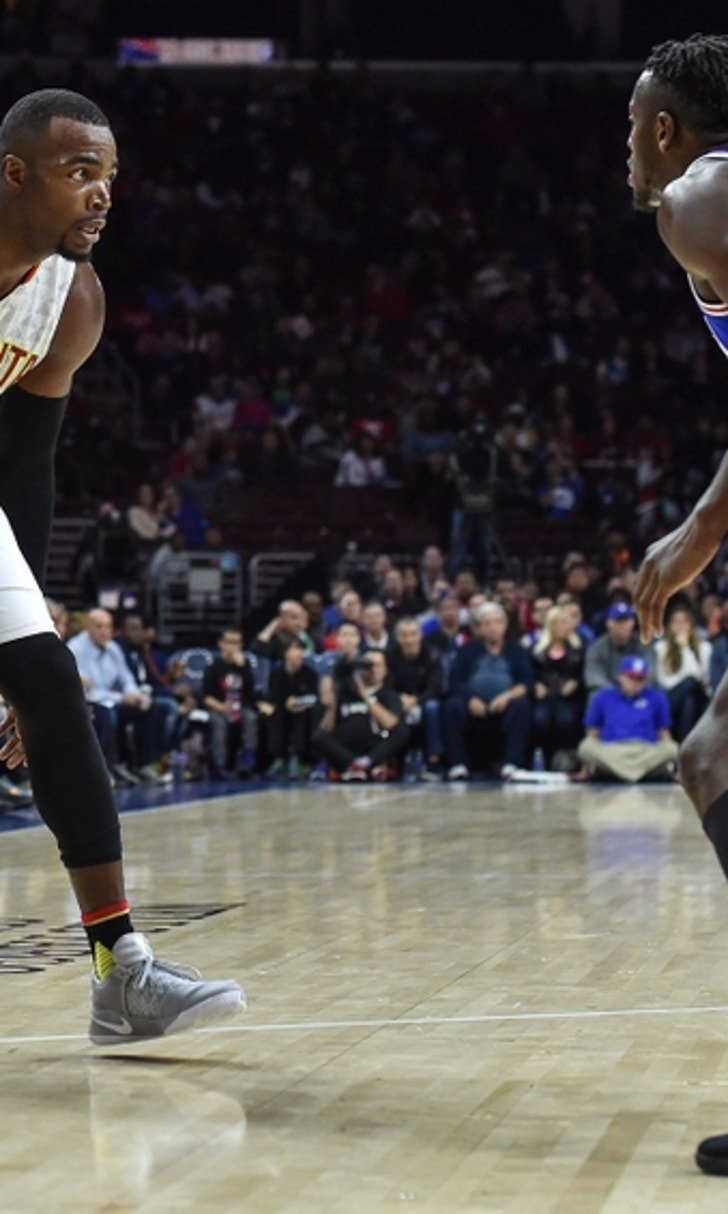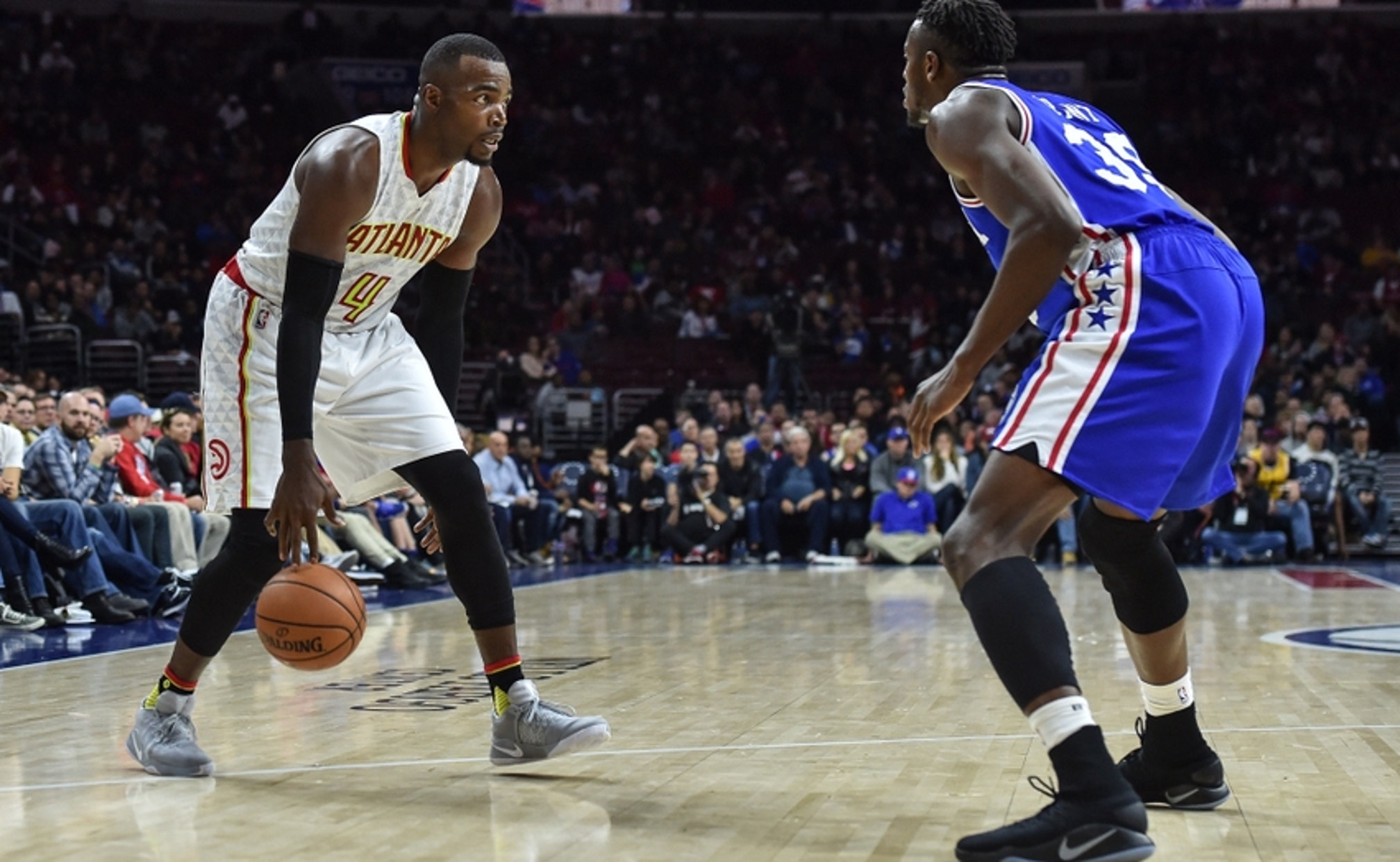 Atlanta Hawks: Debate Arises Over Paul Millsap All-Star Selection
BY Fansided and Xavier Cooper/FanSided via Soaring Down South • June 30, 2017
On Thursday night, the NBA on TNT guys announced the 2017 NBA All-Star reserves. Most people were content with the results. But many fans questioned whether Atlanta Hawks power forward Paul Millsap should have been chosen over the 76ers rookie center, Joel Embiid.
There are so many factors that go into choosing an NBA All-Star. A player's stats, popularity, and winning percentage are the most important factors.  Choosing the reserves are left up to NBA coaches.
Because NBA coaches have superior knowledge of the game compared to fans, the reserves are usually less debated on than the starters. Due to fan voting being a major component of who starts in the All-Star game, there are a plethora of arguments over who was snubbed and who shouldn't have been picked.
Last night, it seemed that NBA Twitter was flooded with folks who thought Paul Millsap should not have been on the All-Star team. Instead, many NBA fans thought Joel Embiid was supposed to be in his spot. I get it, it's Embiid's first season and he's averaging 19.8 points a game along with 7.8 rebounds. Embiid is also shooting 34.8 percent from long range. He's also given the 76ers some hope in making the playoffs. In other words, he's the NBA's Rookie of the Year hands down. But Embiid is not All-Star material yet.
Yes, believe it or not Joel Embiid averages more points than Paul Millsap. Paul only averages 18 points a game compared to Joel's 19.8. If were only talking about scoring here, Joel wins. He's averaging almost two points more playing an average of 25.3 minutes a game. If Joel played played 34 minutes a game like Paul Millsap, he would probably average somewhere in the mid 20's in points per game. Don't get me wrong, scoring is important in determining All-Stars, but what about all of the other stats?
Paul Millsap is averaging 8.1 rebounds as a power forward playing on the same team as Dwight Howard, while averaging 3.8 assists. Millsap is also averaging 1.5 steals a game. He's top 5 at his position in steals and assists, and he's top 10 in rebounding at his position. Millsap also has harder match-ups to deal with. He's one of the best defenders in the league, capable of guarding small forwards, power forwards, and centers.
Paul has to compete against guys like Lamarcus Aldridge, Draymond Green, Kevin Love, Karl-Anthony Towns, and Dirk Nowitzki. These are some of the most offensively versatile players in the NBA. They aren't easy to guard. Yet, these are the type of players Paul has to deal with on a nightly basis. Joel does beat Millsap in blocks with 2.5 a game in comparison to Paul's 1.
Other than scoring and blocks, Joel doesn't really match up with Millsap. This is no knock against Embiid, hes only a rookie. He knows he'll have plenty of chances to make the All-Star team sometime down the road. He even made light of the situation by responding to it with this funny tweet.
Because of Paul's experience, he's just a better overall player. This is because Millsap understands when to dish the ball, be aggressive, and get others involved. It's the reason the Atlanta Hawks are fourth in the Eastern Conference. He's the most valuable player for the Hawks. Joel is the most valuable player for the 76ers, but he hasn't been valuable enough for them to be a playoff team. He doesn't have that huge of an impact yet.
Scoring alone isn't enough to take a team far, just ask Carmelo Anthony. Quite frankly, the reason he can score so much in a limited amount of time is because he has to carry a huge load. He doesn't have the help Paul Millsap has.
If Embiid had a ball dominant point guard he would more than likely average less points. The 76ers have been winning games lately, but they still need to win more if they want to make the playoffs.
Joel Embiid is a great player. He is playing very well with limited minutes in his first year in the NBA. But Embiid has not proved himself as an NBA All-Star just yet, Paul Millsap has.  But if he keeps up this level of play, he will be mentioned in the All-Star conversation sooner than later.
More from Soaring Down South
This article originally appeared on
---
---