NASCAR Cup Series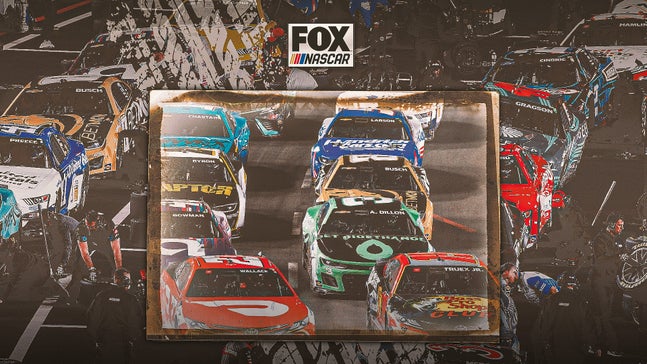 NASCAR Cup Series
NASCAR safety changes to Next Gen car in place for Daytona qualifying
Updated
Feb. 16, 2023 4:30 p.m. ET
DAYTONA BEACH, Fla. — Kurt Busch recorded nine crashes of at least 15 G's during his 20 race weekends in 2023.
The first eight certainly didn't feel good. But when Busch crashed during qualifying in July at Pocono Raceway, he was learning forward when the rear of his car hit at 30 G's, and then as his car turned and hit the right front, it was a hit of 18 G's.
He climbed out of the car just as he did the other wrecks. But he knew something was wrong.
"That one just was so different and beyond the other eight hits that I had last year," Busch said.
Busch, the 2004 Cup champion, still isn't cleared to race. He has retired from full-time racing but is still hopeful to get back in a race car. His injury, as well as a concussion to Alex Bowman that sidelined him for five races last year, has rattled the NASCAR industry.
NASCAR designed and then introduced the Next Gen car in 2022 and drivers reported that they felt the impact of hits more than in the previous car. Crash tests and simulation show changes for 2023 should lessen the impact on drivers. But the true test will come starting tonight with the Daytona 500 qualifying races and any wrecks drivers endure.
When designing the Next Gen car, NASCAR had a goal to prevent intrusions and fatal accidents. But the first year exposed a weakness in the car, primarily on rear impacts, where the drivers were suffering more of the force of the hit than they had with the previous car.
The sanctioning body has changed the rear and center chassis, making it more crushable by changing the angles of some bars, removing others and drilling holes in strategic areas. The group tested both moderate and major impacts and made sure the fuel cell (which is located at the rear of the car) is not compromised.
NASCAR says it doesn't have a percentage of reduction of G's, as every wreck is different.
"In all of our cases, we saw good reductions [in the numbers]," said John Patalak, who spearheads NASCAR's safety efforts. "There are many factors that go into what the driver experiences in the car.
"The chassis is certainly one thing. But there are many others [such as] the initial position of the driver's head before crash, the head foam."
Busch, who was sidelined for the final 16 races of the season, wasn't the only driver to miss races in 2022 because of a concussion. Bowman missed five races after a hard hit at Texas, eliminating him from championship contention.
"Last year was definitely a bummer, but the good news is a lot of really smart people started working on trying to make the car safer, and hopefully they've achieved that," Bowman said.
"I know everybody is working hard to make that happen."
The question is whether the hard work will lead to results. The data says it should, but NASCAR wouldn't have designed and constructed a car that showed drivers to be more susceptible to concussions on the rear impacts.
NASCAR can point to Cody Ware's accident at Texas, a violent front-end hit to a pit-road wall in which Ware suffered only a broken ankle, as a sign that the car did prevent likely a more serious injury.
Drivers seemed more confident in NASCAR's efforts after it showed them the results of the crash test last October.
"NASCAR has definitely made the right moves with everything they've done with the cars," driver-owner Brad Keselowski said. "To what order of magnitude we'll see an improvement is really unclear.
"But without a doubt they're not standing still."
Since seeing NASCAR's data from October, it's more of a wait-and-see for drivers.
"From what we've been told, it sounds like they have the data and the information that they feel like they need and want to make the changes that they feel necessary, and I think everyone in the industry feels like we need to do," said driver Chase Elliott.
"From there, it's kind of out of my hands."
Because each piece on the NASCAR car is supplied by a specific vendor, the teams can't control production, nor have an incentive to do their own safety development projects. That can impact the speed of the change, and Elliott voiced his frustration with NASCAR. There hasn't been a death in a national series race since the 2001 Daytona 500.
"We're in a unique position to reach out to give your opinion when asked," Elliott said. "You try to speak up on things that matter to you, and outside of that, it's kind of their playground. They built the car.
"Hopefully we're making gains. I would find it very hard to believe that we would backtrack again, so I think it would have to be better."
If drivers sound optimistic, it's because they have seen NASCAR listen to their concerns over the past six months — and had been working on revisions to the car even earlier than that.
"We all wish that this testing had been done many years ago, but we can't go back now," said driver-owner Denny Hamlin. "So let's just look forward and say that this car, certainly from a crash standpoint, looks like it's heading in the right direction."
Even without crashing, drivers have concerns following the exhibition Clash two weeks ago. 
The nature of the event, where drivers ran into the back of their opponents and were run into several times, had them hurting. The cars have stiffer bumpers, and the drivers can ram each other with little fear of damaging the car.
"It wasn't fun," driver Kyle Larson said. "Every restart you were getting slammed. The back of your head is whiplashing into the back of the seat. ... You can't really brace for that stuff in the race because you get hit from behind, and your head gets sent forward and then you hit the car in front of you and your head just gets slammed around.
"It was violent. Not just your head but your whole body." 
NASCAR is looking into tweaks to the front bumper that would result in the drivers avoiding the contact so they don't do extensive damage to the car.
Several drivers complained of being sick from fumes following the event at the Los Angeles Memorial Coliseum. Some suffered Saturday when idling for several minutes prior to practice, while others suffered during the race.
The slow pace-car speed and the quarter-mile temporary track could have contributed, as well as the muffler setup that NASCAR used for that race but doesn't plan on using again until the Chicago street course this summer.
NASCAR and the teams are looking at carbon monoxide filters to see if improvements can be made. Hamlin said that he believes the issue could be that any contact potentially moved the muffler system where it would heat up the protective foam inside the car.
"We need to find a way to get more space around the mufflers and the rail itself," Hamlin said. "We have some time to fix that problem before we get to Chicago."
Hamlin obviously has been talking to NASCAR about safety issues as he had to watch his driver Busch be sidelined last year and hopes he eventually gets well enough to return to racing. Busch is at the track, working as a coach and doing appearances for 23XI Racing.
"Everyday life is fairly normal," Busch said. "It's just when I work out, get my heart rate up to be like at race mode, that's when things are still busy."
He knows that Pocono hit was different but also knows the several hits he had earlier in the season likely took a toll. 
"I can just tell you all the different things that added up and it's like lasagna: You got this layer [after a wreck], and it's still there, you got that layer, it's still there," Busch said.
"I was getting fatigued, just trying to get back to the car."
Bob Pockrass covers NASCAR for FOX Sports. He has spent decades covering motorsports, including the past 30 Daytona 500s, with stints at ESPN, Sporting News, NASCAR Scene magazine and The (Daytona Beach) News-Journal. Follow him on Twitter @bobpockrass, and sign up for the FOX Sports NASCAR Newsletter with Bob Pockrass.
 NASCAR stories from FOX Sports:
FOLLOW
Follow your favorites to personalize your FOX Sports experience
---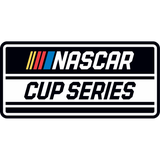 Get more from NASCAR Cup Series
Follow your favorites to get information about games, news and more
---