Major League Baseball
Major League Baseball
Young hits 1st spring HR as Mets and Twins tie
Published
Mar. 15, 2014 5:09 p.m. ET

PORT ST. LUCIE, Fla. (AP) New York Mets outfielder Chris Young has prided himself on trying to make better contact and not worrying about pulling the ball this spring.
He couldn't help himself Saturday, though.
Young went 2 for 3 and hit his first home run of the spring off Scott Diamond in the bottom of the first inning as a Mets' split squad tied the Minnesota Twins 3-3 in nine innings on Saturday.
''It was a fastball in and I think it's probably the first ball I pulled this spring,'' said Young, who signed a one-year, $7.25 million dollar deal this offseason. ''I just got the barrel there. I had that same type of pitch a few times earlier in spring and I just didn't get the bat there. I'd been fouling it back and today I squared it up.
''I just need to continue to work on timing, tying to locking it in and getting ready for opening day. It feels good to square one up, hit one out of the yard - just confidence-wise to let yourself know you can still do it.''
Young had career lows in most major statistical category with the Oakland A's in 2013, hitting only .200 with 12 home runs and 40 RBIs.
He's hitting .290 this spring with three doubles and two RBIs and has at least one hit in each of his last four games.
''I'm pleased with my approach,'' Young said. ''The results are a good sign from the approach for sure, but even if the balls were caught it would still be a good sign. I like the parts of the field I'm using. I'm staying on the ball and not pulling off and that's the main thing I'm focusing on now.''
Daniel Murphy and Josh Satin had RBIs for the Mets. Eduardo Escobar had a two-run single for the Twins.
STARTING TIME
Mets starter Dillon Gee threw three scoreless innings, allowing five hits and struck out three. Gee gave up two singles in each of the first two innings, but escaped jams each time.
Gee was pulled after allowing a leadoff double to Chris Colabello in the fourth inning. Gee had thrown 63 pitches to that point.
''I didn't give up any runs, that's the key,'' Gee said. ''I didn't feel that great today. Whatever it was five days ago (in a B game) that made me feel so good wasn't really there today . but I made big pitches when I had to in key situations with guys on base.''
Twins starter Scott Diamond gave up two runs in 3 2-3 innings. He allowed three hits, walked three and struck out six.
''I guess we're busting loose,'' Diamond said of the strikeouts. ''I think I just missed some bats in some key counts. Other than those three walks which is really what's still eating me. I found I was able to get ahead of most guys and staying ahead.
''Curveball was really working well for me today. I think that's a really good sign given that it's probably been the last pitch to come back since 2012.''
FLORIMON TO PLAY SUNDAY
Twins shortstop Pedro Florimon was off Saturday and is scheduled to play five innings in a minor league game Sunday. Florimon had his appendix taken out on Feb. 17 and saw his first game action in a minor league game Friday.
''He's going to play five innings tomorrow in a minor league game and if he gets through that one, which I believe he will, then he's going to be full bore after that,'' Twins manager Ron Gardenhire said. ''He'll be back with us after that.''
100 MPH FASTBALL `BREAKS' CATCHER'S GLOVE
Mets reliever Jeurys Familia threw a 100 mph fastball Saturday that broke the glove of catcher Taylor Teagarden. Mets bench coach Bob Geren used the broken glove to illustrate how hard Familia was throwing.
Teagarden said Familia was throwing hard, but had a different take on the glove.
''I've had that glove since 2009,'' he said. ''One of the strings was already loose. I was just hoping it would make it through the game.''
---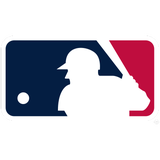 Get more from Major League Baseball
Follow your favorites to get information about games, news and more
---