Major League Baseball
Major League Baseball
Yankees owner Steinbrenner dies at 80
Published
Jul. 13, 2010 2:54 p.m. ET

George Steinbrenner, whose tumultuous 37-year reign as owner of the Yankees resulted in 11 pennants, seven World Championships and two suspensions from baseball, died this morning from a massive heart attack in Tampa, Fla.
"It is with profound sadness that the family of George M. Steinbrenner III announces his passing. He passed away this morning in Tampa, Fla., at age 80," the Yankees said in a statement.
"He was an incredible and charitable man. First and foremost he was devoted to his entire family -- his beloved wife, Joan; his sisters, Susan Norpell and Judy Kamm; his children, Hank, Jennifer, Jessica and Hal; and all of his grandchildren.
"He was a visionary and a giant in the world of sports. He took a great but struggling franchise and turned it into a champion again."
Steinbrenner was taken into St. Joseph's Hospital last night between 9:30 and 10 p.m. after he said he wasn't feeling well. He underwent a procedure, the details of which are not known. Sometime between 6:30 and 7 this morning his heart failed.
"There will never be anyone like George Steinbrenner," said team president Randy Levine, who worked under The Boss for 20 years. "He was the greatest owner in pro sports. He was an inspirational figure. There are not many people like him in the world. He was very, very extraordinary."
Mayor Michael Bloomberg said in a statement, "Few people have had a bigger impact on New York over the past four decades than George Steinbrenner.
"George had a deep love for New York, and his steely determination to succeed combined with his deep respect and appreciation for talent and hard work made him a quintessential New Yorker."
Former Mayor Rudy Giuliani was a longtime Yankees fan and had a front-row seat for the run to the 2001 World Series after the Sept. 11 attacks.
"George Steinbrenner's Yankees represent the will to overcome all odds which is precisely the will New Yorkers display when meeting every challenge they face," Giuliani said. "George will be greatly be missed but his legacy will carry on in the hearts and minds of all baseball fans."
Flags at City Hall were lowered to half-staff.
"The passing of George Steinbrenner marks the end of an era in New York City baseball history," Mets owners Fred and Jeff Wilpon and Saul Katz said in a statement. "George was a larger-than-life figure and a force in the industry. The rise and success of his teams on the field and in the business marketplace under his leadership are a testament to his skill, drive, and determination."
Both loved and loathed, Steinbrenner presided over back-to-back titles in 1977 and '78, and the dynasty of the late '90s and early '00s, when the Yankees became the most popular and profitable team in the nation.
Joe Torre managed four of those championship teams during his 12-year run as manager, longest by far of anyone under Steinbrenner.
"I will always remember George Steinbrenner as a passionate man, a tough boss, a true visionary, a great humanitarian, and a dear friend," Torre, now Dodgers manager, said in a statement. "I will be forever grateful that he trusted me with his Yankees for 12 years.
"My heart goes out to his entire family. He will be deeply missed in New York, Tampa and throughout the world of baseball. It's only fitting that he went out as a world champ."
After a nine-year drought, the Yankees won their latest World Championship in November, which the team dedicated to him. It came in the first season of a new, $1.5 billion Yankee Stadium.
"It's a very sad day, not only for the Yankees but baseball as a whole," Derek Jeter said in Anaheim, Calif., where he will participate in the All-Star Game.
"What he did from the ownership role — me and him have a great relationship way beyond just player and owner. He was a friend of mine and will be deeply missed."
Steinbrenner's final appearance at Yankee Stadium was at this year's home opener, when Jeter and Joe Girardi presented him with his latest World Series ring.
"I am sure he's looking down on us and is very proud of what we accomplished last year," Girardi said.
Steinbrenner headed a group of investors who bought the Yankees from CBS in 1973 for approximately $10 million. Today the franchise is worth about $1 billion.
His stint as owner was the longest in team history. When he took the reins of the club, he told the media, "I won't be active in the day-to-day operations of the club at all," then spent the next 37 years refuting that claim.
"We all suffered a huge loss today. Mr. Steinbrenner was a great man, great owner, that did so many amazing things," Yankees pitcher Joba Chamberlain said on Twitter. "You will truly be missed."
Steinbrenner's trademark quick axe was typified by his treatment of manager Billy Martin, whom he hired and fired five times. Steinbrenner changed skippers 17 times in his first 17 years as owner and 20 times in his first 23, in addition to going through 11 general managers during his tenure.
In 1974, he was indicted on 14 criminal counts after being implicated in a campaign finance scandal involving President Nixon. Steinbrenner pleaded guilty to obstruction of justice and making illegal campaign contributions, leading to a two-year suspension from baseball by then commissioner Bowie Kuhn. The sentence later was reduced to nine months.
Although he was pardoned by President Reagan in 1989, Steinbrenner's reputation worsened the following year when it was learned he had paid a known gambler for damaging information on slugger Dave Winfield, in hopes of blackmailing the former Yankees star into dropping a lawsuit against the team. For this offense, Steinbrenner was banned from baseball for life, although he gained reinstatement in 1993, in time for the Yankees' return to glory.
Winfield and Steinbrenner later reconciled.
"Over the last few years we have mended our relationship," Winfield said. "I am just sorrowful for his family at this time and I am sorry to hear about his passing."
Fay Vincent was the baseball commissioner who handed down then rescinded the second suspension.
"We had our battles and he did some ugly and grim things as he fought to rebuild the Yankees," Vincent told FOXNews.com. "But he also did some wonderfully generous and thoughtful things to help those whose needs fit his areas of concern."
Steinbrenner often would feud with his staff then later bring them back.
Steinbrenner fired Yogi Berra as manager in the third week of the 1985 season. Berra vowed never to return to Yankee Stadium, then returned in 1999 for Yogi Berra Day.
"George was The Boss, make no mistake. He built the Yankees into champions and that's something nobody can ever deny. He was a very generous, caring, passionate man. George and I had our differences, but who didn't? We became great friends over the last decade and I will miss him very much."
Don Zimmer, who also battled with Steinbrenner at times, was a Yankees coach in 1983 and again from 1996 to 2003.
"Baseball will miss him. He did a lot of great things – and some not so great – but it's a sad day for baseball, no doubt about it," Zimmer said. "He was a winner, and he made the Yankees a winner. Any Yankee fan had to love George Steinbrenner because he put the best team on the field."
In spite of the negative publicity, Steinbrenner remained passionate about his team and committed to bringing the Yankees success. He once compared owning the Yankees to owning the Mona Lisa and, of his competitive streak, noted: "Winning is the most important thing in my life, after breathing. Breathing first, winning next."
Observers, too, respected The Boss' determination. Author Roger Kahn wrote: "Steinbrenner himself was 50 percent owner, 50 percent fan, and 100 percent businessman. That totals 200 percent, which is both shaky mathematics and perhaps another indication that George is larger than life."
Amid all the controversy, Steinbrenner retained the ability to lampoon himself. He was host of "Saturday Night Live" in 1990, appeared in a series of tongue-in-cheek Miller Lite Beer commercials with Billy Martin, and in Visa advertisements with Joe Torre and Derek Jeter, and enjoyed his portrayal on the popular sitcom "Seinfeld" as the employer of George Costanza.
Steinbrenner was at the forefront of many of the major trends in baseball in the past three decades. Initially an opponent of free agency, saying "it can ruin baseball," Steinbrenner became the leading practitioner of the costly signings, getting Catfish Hunter for five years and $3.75 million in 1975 and two years later landing Reggie Jackson for $3 million over five years.
Steinbrenner also discovered the pitfalls of free agency during the Bronx Zoo years of the 1980s, when the Yankees toted a bloated payroll of overpriced, faded veterans and did not win a World Series for the first decade since the 1910s. Steinbrenner helped launch the Yankees Entertainment and Sports (YES) network in 2002, increasing the franchise's television revenues to unprecedented levels.
Modern owners including the Washington Redskins' Daniel Snyder and the Dallas Mavericks' Mark Cuban continue in Steinbrenner's tradition of hands-on management, heavy spending, and a celebrity persona.
"What I loved the most about him was that he was completely unapologetic about his drive to win and his willingness to speak his mind," Cuban said. "I hope I can accomplish half what he did in the sports world."
As Steinbrenner's health began to fail he kept more and more to his home in Florida and relaxed his iron grip on the Yankees. Confined to a wheelchair because of bad knees, his infamous tongue-lashings dissipated and, in a surprise move, he ceded much of the authority over the team's roster to general manager Brian Cashman.
In 2008, control of the team was officially given to his son, Hal, who was named managing general partner.
"On behalf of baseball, I am very saddened by the passing this morning of George Steinbrenner," commissioner Bud Selig said in a statement. "George was a giant of the game and his devotion to baseball was surpassed only by his devotion to his family and his beloved New York Yankees.
"He was and always will be as much of a New York Yankee as Babe Ruth, Lou Gehrig, Joe DiMaggio, Mickey Mantle, Yogi Berra, Whitey Ford and all of the other Yankee legends."
Steinbrenner was born George Michael Steinbrenner III on July 4, 1930 near Cleveland, Ohio. A graduate of Williams College, he got his start in sports as an assistant football coach at Northwestern then Purdue University. Son to a Great Lakes shipping tycoon, he entered the family business, taking over as president of the Cleveland-based American Shipbuilding Co.
But from his early years, Steinbrenner longed to own a professional sports team. In 1960, he bought the Cleveland Pipers of the short-lived American Basketball League. He hired John McClendon as the first black coach in professional sports, but later failed in an attempted jump to the NBA.
In 1971, Steinbrenner's $8.5 million bid to acquire his hometown Cleveland Indians was rejected by owner Vernon Stouffer, who sold to Nick Mileti at a slightly higher price. But within two years, Steinbrenner purchased the most famous sports franchise in the world.
He also was deeply involved in throughbred racing, with his Kinsman Farm sending Bellamy Road to the post in the 2005 Kentucky Derby.
In May, he had a high school named for him in the Tampa suburb of Lutz, Fla.
Steinbrenner is survived by his wife, Joan; sons, Hank and Hal; daughters Jessica and Jennifer, and several grandchildren.
Joel Sherman, Kevin Kernan, Peter Vecsey. and The Associated Press contributed to this report.
---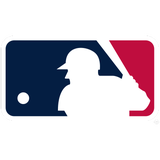 Get more from Major League Baseball
Follow your favorites to get information about games, news and more
---