Major League Baseball
Major League Baseball
Yankees-Mets preview
Updated
Mar. 4, 2020 6:13 p.m. ET

NEW YORK -- On Wednesday, the New York Mets had Yoenis Cespedes hitting ahead of Jay Bruce.
Their two biggest bats were positioned in the lineup hoping to spark an offense that has struggled in many facets, including situational hitting.
Now the Mets will have to wait to see it again as Cespedes will be going on the disabled list with a strained right quadriceps on Thursday when they conclude the "Subway Series" against the Yankees at Yankee Stadium.
Cespedes did not start the previous three games with the injury he initially sustained July 8. He missed two games before the All-Star break and the first two of the second half.
Then the injury recurred Saturday and he did not appear again until getting a pinch-single Tuesday. Cespedes told manager Terry Collins he was feeling fine after Tuesday's game and again Wednesday over lunch, which followed a round of golf for the outfielder.
He was the designated hitter Wednesday when he went 1-for-5. The Mets planned on using him there through Sunday before hoping to return him to the outfield next week.
Instead, Cespedes was reinjured on his penultimate swing of the ninth inning when he struck out swinging.
Cespedes' DL stint, which will start three days after Bruce was obtained, became the latest injury for the Mets, who have lost 14 of their last 22 games and are 8 1/2 games out of first place.
"It's pretty frustrating," Collins said. "We've had to battle through a lot of things. We've been inconsistent on both sides of the ball. We've go out and will get a real good pitching performance and the next night we'll give up four or five.
"And one night we'll hit four homers and the next night we leave the bases loaded. It's pretty frustrating, but it's the game and we've got to fight through it."
Now the Mets will be counting on Bruce to do better than his two 0-for-4 nights and wait at least two weeks to use him and Cespedes together.
"I think the move we made the other day, even though Jay's gotten off to a rough start in two games, but I think it should tell our players, 'Hey, look. We're in this,'" Collins said. "Teams that are out of it, they don't make those kind of moves. So I think it's a real positive move for us and I think, hopefully, as we kinda smooth things out after tomorrow night, we'll start to see some effects from it."
The Mets have struggled to smooth many things out recently despite having a winning record since April 22.
Since finishing April at 15-7, they are 40-45 overall. The last time the Mets seemed headed for a run that resembled anything from the last two months of 2015 was June 30-July 7 when they won seven of eight to get to 47-38 and three games out of first place.
Situational hitting has plagued the Mets all year and Wednesday was not any different. They took a 2-0 lead on four hits in the first inning and a 3-2 lead in the second but also bounced into three double plays and went 2-for-12 with runners in scoring position.
Lack of consistency led the Yankees to trade off four players from July 25 to Aug. 1 and return home with talk of integrating prospects. The tipping point toward selling was a three-game sweep in Tampa Bay over the weekend, but the Yankees have responded by taking two of the first three.
The Yankees have scored 15 runs in their last two wins and Wednesday's game was highlighted by Mark Teixeira's three-run homer and his reactions to being hit in the left knee by Steven Matz and being accused of stealing signs in the seventh by reliever Hansel Robles.
"Tonight was one of those nights where everybody was having a good time," Teixeira said. "We were having some laughs. We got a little fired up for a little bit, but it was a good win."
Bartolo Colon, who won eight games for the Yankees in 2011, will start for the Mets and this time will pitch on regular rest. After throwing 87 pitches on July 26 against the St. Louis Cardinals, Colon allowed five runs and seven hits in five innings on three days' rest in a 7-2 loss to the Colorado Rockies on Saturday.
Colon is 5-7 with a 5.98 ERA in 18 appearances against the Yankees but has never faced a rebuilding edition of New York.
Nathan Eovaldi is 9-7 with a 4.78 ERA and like so many other Yankees consistency has been difficult at times for the hard-throwing right-hander. This season, Eovaldi has won six straight starts and also gone winless in six consecutive outings.
It was the winless skid that temporarily sent him to the bullpen before the All-Star break. Since returning, Eovaldi is 2-1 with a 2.79 ERA in four appearances.
Eovaldi is 1-3 with a 4.98 ERA in eight starts against the Mets.
---
---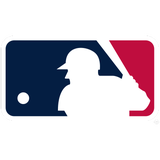 Get more from Major League Baseball
Follow your favorites to get information about games, news and more
---