Major League Baseball
Major League Baseball
Twins-Yanks ppd.; no makeup date
Published
Apr. 6, 2011 1:00 a.m. ET

Rafael Soriano is already learning a lot about playing for the Yankees.
The former Rays closer, who was signed in the offseason by New York to be the eighth-inning setup guy for Mariano Rivera, put together scoreless outings in his first two appearances before blowing a four-run lead in a loss to the Minnesota Twins on Tuesday night.
Soriano was nowhere to be found in the clubhouse afterward, drawing the ire of the often-harsh New York media. He finally appeared before his locker Wednesday afternoon, offering a mea culpa and promising that he'll be available - good or bad - whenever he pitches this season.
''I got mad because I think that's a game CC (Sabathia) is supposed to win,'' Soriano said before the Yankees' game against the Twins was rained out Wednesday night. ''It didn't happen and that's why I got mad. I don't feel comfortable to talk.''
No make-up date was announced for the rainout. The four-game series is the only time the Twins visit the Yankees this season, though playing a double-header Thursday wasn't an option because Minnesota plays its home opener on Friday afternoon.
The Twins will keep Francisco Liriano on schedule by sending him out Thursday afternoon against New York. Carl Pavano, who was scheduled to pitch Wednesday, will now pitch Friday.
''After what went on in Toronto, maybe pitching in the bigger stadium will be good for me,'' said Pavano, who would have been making his first start since allowing three homers in four innings against the Blue Jays on opening day.
The Yankees will also keep A.J. Burnett on schedule to pitch Thursday. Freddy Garcia's first start with his new team will be pushed back to next week.
The extra day off comes at a good time for both teams.
The Twins planned to rest All-Star catcher Joe Mauer on Wednesday night, but he'll instead work with Liriano on Thursday. The Yankees were going to sit shortstop Derek Jeter and catcher Russell Martin during a stretch in which they were scheduled to play nine straight days.
Soriano also will get another day of rest after throwing 19 pitches on Monday night and 32 more in the Yankees' meltdown Tuesday night, when he allowed a hit and three walks while only retiring two batters in the eighth inning.
His disappointment was understandable, even if his postgame disappearing act was not.
Veterans like Derek Jeter, Mariano Rivera and even manager Joe Girardi, a former Yankees catcher, established a culture in which players generally make themselves available after games, regardless of the outcome. There is no league-wide rule, it's just the Yankees' way. The team even has a media program that all players must participate in during spring training.
When Soriano was absent, it left Martin - also a newcomer this season - to try to explain the collapse that resulted in a 5-4 loss in 10 innings.
''He understands he has a responsibility to the media,'' said Girardi, who pulled Soriano aside when he arrived at the ballpark Wednesday and chatted with him about the situation.
Soriano, who signed a $35 million, three-year contract in the offseason, said he was so disappointed with his performance Tuesday night that he didn't even answer his phone when his mother called after the game. He also admitted to cringing a little bit when he finally played the voicemail message that she left from the Dominican Republic.
''She asked me what happened,'' Soriano said. ''She asked, 'Is it too cold for you?'''
Soriano made it clear that, no, it isn't too cold for him pitching in the Bronx. He also made it clear that he doesn't mind pitching the eighth inning, even in a four-run game, and that he's perfectly content to pitch in any situation that Girardi sees fit.
''I felt great. That didn't have anything to do with it,'' Soriano said. ''(Girardi) wants me to throw the first two innings, I'll do it.''
NOTES: Gardenhire said RHP Kevin Slowey still has a sore right biceps muscle. He won't be available for a couple days. ... Yankees 1B Mark Teixeira announced a $1 million donation to Harlem RBI program for kids prior to the game. ... Mark Prior tossed two innings in a Yankees extended spring training game Wednesday. He expects to pitch for Class-A Tampa this weekend.
---
---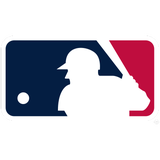 Get more from Major League Baseball
Follow your favorites to get information about games, news and more
---