Major League Baseball
Major League Baseball
Tough tickets? Sometimes sold-out games aren't so
Published
Aug. 15, 2012 8:35 a.m. ET

Sellouts in pro sports aren't always so.
In today's world of social media, fans often point out perceived inaccuracies in attendance figures, perhaps posting a photo on Twitter of vacant seats to back up their beef. What gives?
''I've been at places where they announce large crowds on a nice sunny day and the ballpark is half empty. That's when people question, and I'm OK with somebody asking me that question,'' said Lou DePaoli, chief marketing officer for the Pittsburgh Pirates.
Teams insist they're not trying to sugarcoat a smaller-than-anticipated crowd.
Like most of the other sports leagues, Major League Baseball tracks attendance by the number of tickets sold. MLB uses these figures in revenue sharing calculations, which help the game's competitive balance between large- and small-market teams.
''Attendance becomes as much as an accounting sheet for us as anything,'' MLB spokesman Pat Courtney said. ''We use those numbers as much internally as we do externally.''
OK, so they're not trying to be sneaky, simply seeking consistency.
Lee Igel, an associate professor in the sports business and management department at New York University, doesn't quite buy this.
''If they announced the true attendance number it'd look like there's something wrong with the business that people aren't showing up,'' Igel said.
Rewording the line in the box score from ''attendance'' to ''tickets sold'' would appease some of the skeptics, perhaps even in Boston, where the Red Sox have claimed the longest sellout streak in the history of major American professional sports, a run that started in May 2003. The Boston Globe sent reporters to a game this spring to try to crack the case, finding unsold seats both online and at each Fenway Park ticket window well after the first pitch that night.
The Red Sox are no different than their peers, though.
Follow this example, especially if you liked word problems in math class:
The capacity at a certain stadium is 40,000 - that makes 40K an official sellout.
But with standing room tickets, 41,000 people can fit in the friendly confines before the fire department steps in. On one particular night, let's say 38,000 of the 40,000 seats have been sold. But another 1,000 standing room tickets were purchased by people looking for a cheaper alternative for taking in the game. And the team has also given away 1,000 tickets, including 800 to local charities and 200 comps to wives of players, friends of front office executives and high school pals of the home plate umpire.
So 40,000 is the announced attendance figure for the night, an official sellout, even though 2,000 seats were still available to buy when the game began.
Fans used to have to find a knothole in the outfield wall to watch a sold-out game. Now they can just get out the credit card and go right in.
There's yet another piece of potential confusion in all of this. From our fictional example, let's say 37,000 people actually walked through the turnstiles that night. That left 3,000 no-shows among the 40,000 tickets that were in the public's possession.
Perhaps 2,000 tickets were still for sale on the secondary market through various online brokerages, which bought them originally from the team, and the other 1,000 seats belonged to season-ticket holders who had a kid's soccer game or a late meeting at work but couldn't find a neighbor or a relative to use them.
Modern-day distractions can be just as much of a barrier to attendance as disinterest in the team, but for hard-core seam heads, that's hard to fathom.
''Maybe a death in the family or something like that,'' said Nancy High, a Kansas City Royals season-ticket holder, when asked at a recent game what would keep her from the ballpark.
''Or maybe a hurricane,'' offered Patty Faini, who was at Kauffman Stadium that same night as part of a summer-long trip to visit every major league ballpark.
These days, fans can follow every pitch on a device that fits in a pocket. They can watch just about every game in the comfort of their home, too. So on some nights, a season-ticket holder just might not feel like leaving the air conditioning or risking getting rained on and paying $15 for parking. But is that necessarily bad for baseball?
''No-shows are almost a symptom of how busy a life that we lead,'' said Jonathan Norman of GMR Marketing, a sports marketing agency based in the Milwaukee area. ''That shows these fans are interested, that they're going to buy the product whether or not they go to the game or not. That, to me, is about the strength of the MLB brand more than anything.''
Igel disagreed.
''So much of the business is built off, not the ticket price, but beyond the turnstile. Fans are buying beers, hot dogs and T-shirts all at marked-up prices. That makes a difference,'' he said.
---
AP Sports Writers Will Graves in Pittsburgh and Joe Kay in Cincinnati and AP freelance writer Alan Eskew in Kansas City, Mo., contributed to this report.
---
Follow Dave Campbell on Twitter:
http://www.twitter.com/DaveCampbellAP
---
---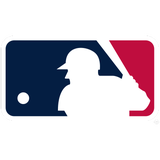 Get more from Major League Baseball
Follow your favorites to get information about games, news and more
---