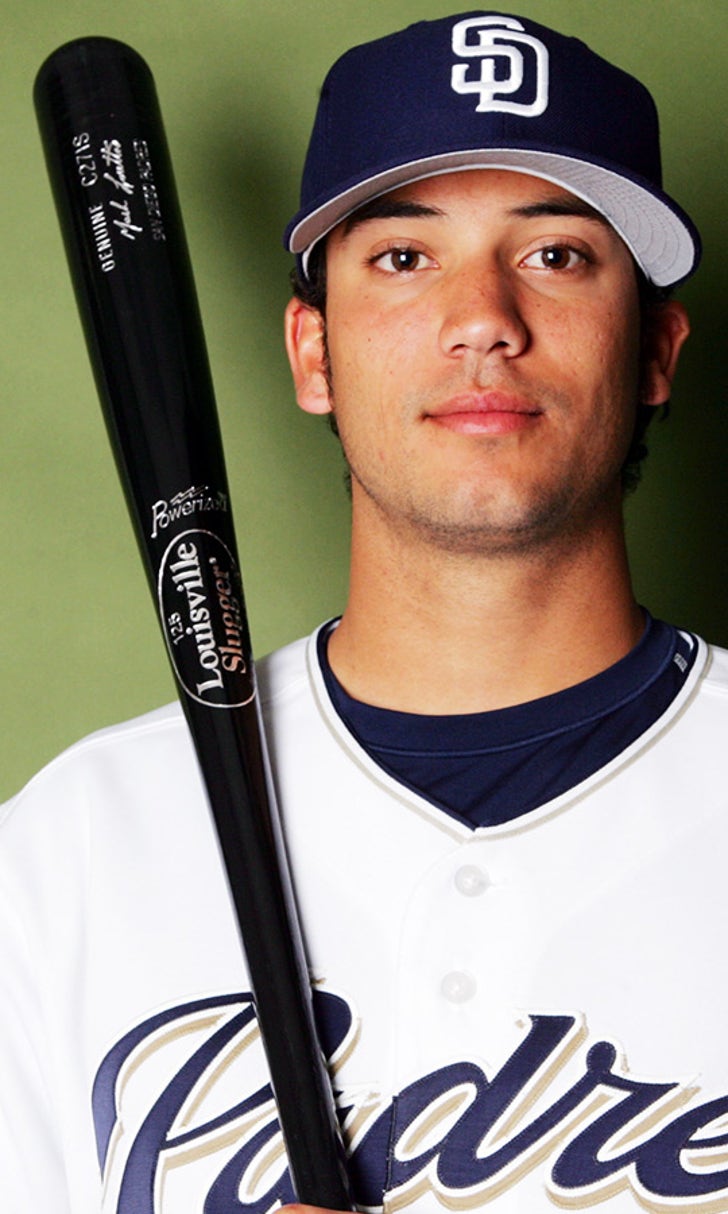 The 10 biggest busts in MLB Draft history
BY Cameron DaSilva • June 7, 2016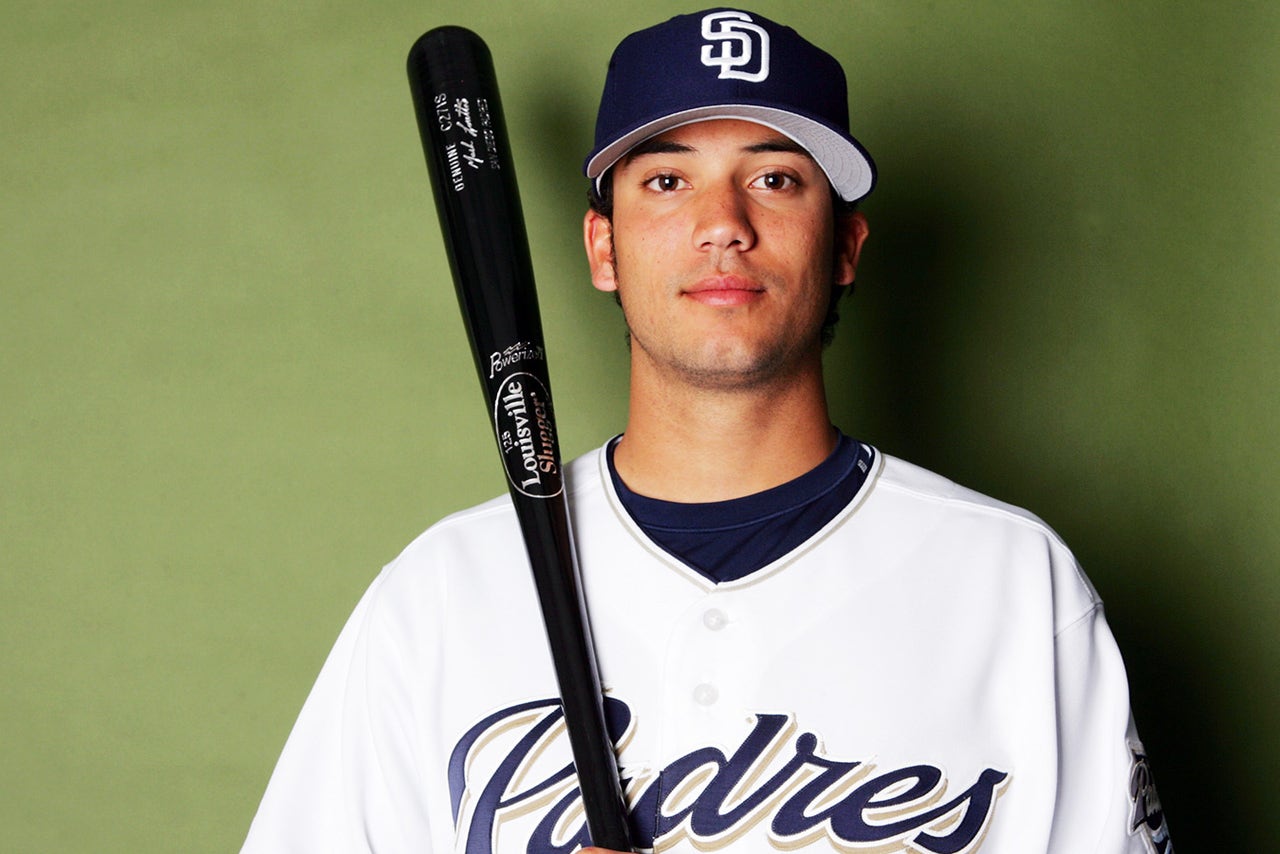 Like the NFL and NBA drafts, busts are impossible to avoid in MLB. Not every player pans out the way they're expected to, especially when there are more than 1,200 drafted each year. To put into perspective just how hard it is to predict a prospect's future, consider this stat. Only one player taken first overall has made it to the Hall of Fame: Ken Griffey Jr., and he was elected this year.
As a result, it's more likely that a top pick will turn out to be a bust than a Hall of Famer. That's just the reality of the MLB Draft. All 30 clubs will attempt to land their next superstar this week in the 2016 edition of the June amateur draft, but let's take a look at some of the biggest busts in MLB history. 
When the Padres took Matt Bush No. 1 overall in the 2004 draft, they thought they had found their shortstop of the future. Unfortunately, that's the last thing he was. Just a few weeks after signing his contract with the Padres, Bush was arrested on suspicion of felony assault and underage drinking, among other charges. His bat was awful in his first couple seasons, hitting just .219 with three home runs and 70 RBIs in 206 games. As a result, he transitioned to pitching, because it was clear his bat would never last in the majors. In 2007, his first season as a pitcher and just one year before undergoing Tommy John surgery, he appeared in seven games, striking out 16 batters in 7.2 innings with an ERA of 1.17. It looked like his career was on the upswing, but in 2009, he was in trouble off the field once again. Bush was charged with assault, and subsequently traded to the Blue Jays. Since then, he's had a handful of other run-ins with the law, including a 3 1/2 year prison sentence for drunken driving, but he did finally make it to the big leagues in 2016, pitching 11.2 innings, posting an ERA of 1.54. He still remains with the Rangers, but his career has been nothing like it was expected to be.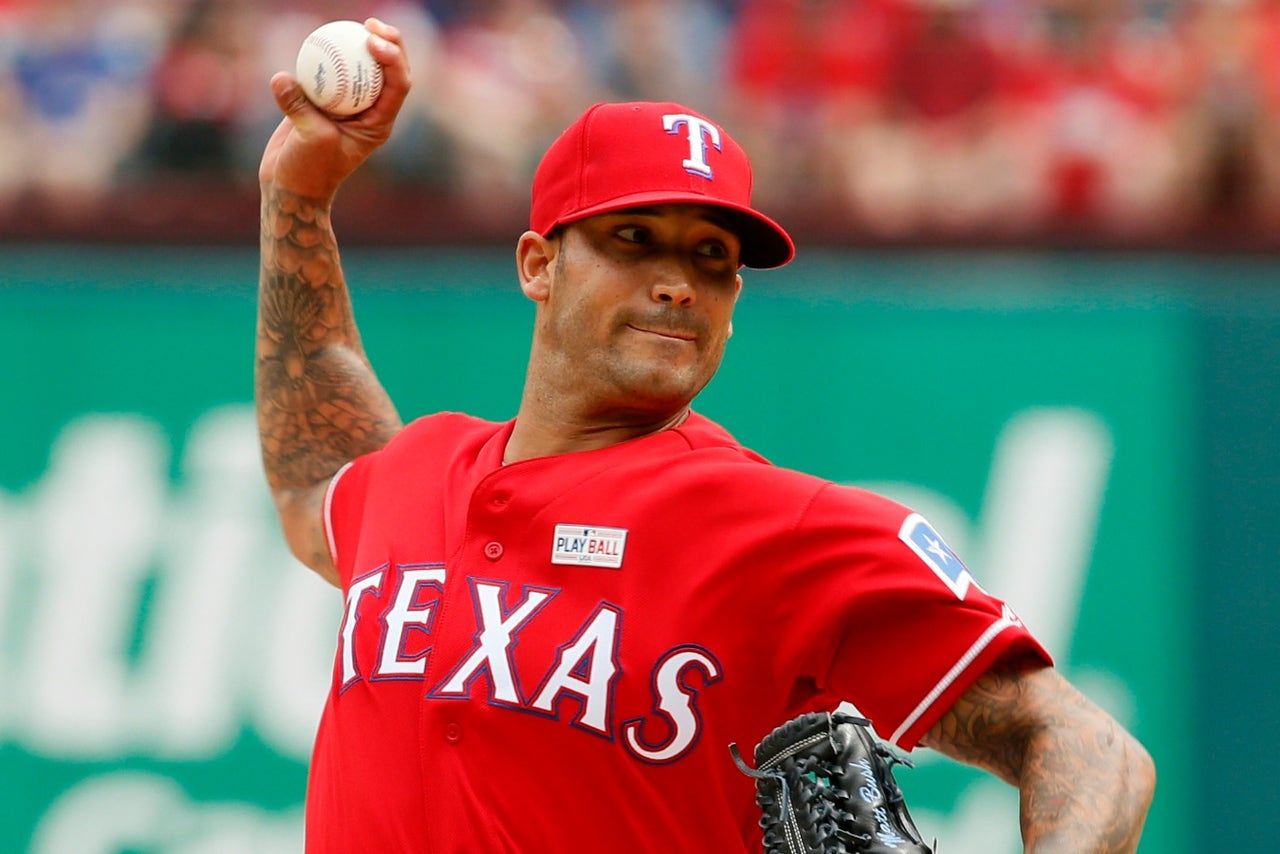 Brien Taylor was considered to be one of the best young pitchers in baseball shortly after being taken first overall by the Yankees. However, his baseball career was short-lived and he never came close to realizing his potential. The lefty never made it above Double-A, going 22-30 with a 5.12 ERA in 82 minor league starts. His control issues were well documented, finishing his career with a ridiculous 7.3 walks per nine innings. He was out of baseball by 2000, partly due to a dislocated shoulder suffered in 1993 while backing his brother in a fight. It was after that when his walks skyrocketed and his effectiveness dropped drastically.
This is one pick the Reds would certainly like to have back. Picked one spot behind Chad Mottola was a kid named Derek Jeter, who went on to be one of the greatest players of all time. Mottola, on the other hand, played 59 games in his career, and finished with a career average of .200. He had more strikeouts (28) in his five-year career than he had hits (25), with just four of those going for home runs. The Reds considered Jeter at the time, but ultimately went with Mottola, since he was 20 years old and a better power hitter out of Central Florida. Nonetheless, his career will forever be compared to Jeter's, and it's a pick the Reds won't soon forget.
Unlike any other player on this list, Danny Goodwin was taken first overall not once, but twice. In 1971, he was taken No. 1 by the White Sox out of high school. Rather than going to the pros, Goodwin chose to go to college where he played ball at Southern University. He starred as a catcher, which resulted in his second stint as a No. 1 pick, this time for the Angels in 1975. Unfortunately, being picked first on two separate occasions doesn't make you any better when it comes to the big leagues. After injuring his arm in his first season, Goodwin transitioned from catcher to designated hitter and first base. In his career, Goodwin played 252 games, hitting just .236 with 13 homers and 81 RBIs. Suffice it to say, but those weren't the numbers the Angels expected to see when they selected him first. He went on to play three seasons with the Twins and one with the Athletics before his career came to a close in 1982.
Bryan Bullington was taken first overall in the 2002 draft in a class that saw Zack Greinke, Prince Fielder, Cole Hamels and Matt Cain taken in the top 25. Bullington never met expectations as a big, powerful right-handed pitcher. He finished his five-year career with a record of 1-9 and an ERA of 5.62, while striking out just 54 in 81.2 innings. He only appeared in 26 major league games before signing with the Hiroshima Toyo Carp prior to the 2011 season. In five seasons, he played for four different clubs.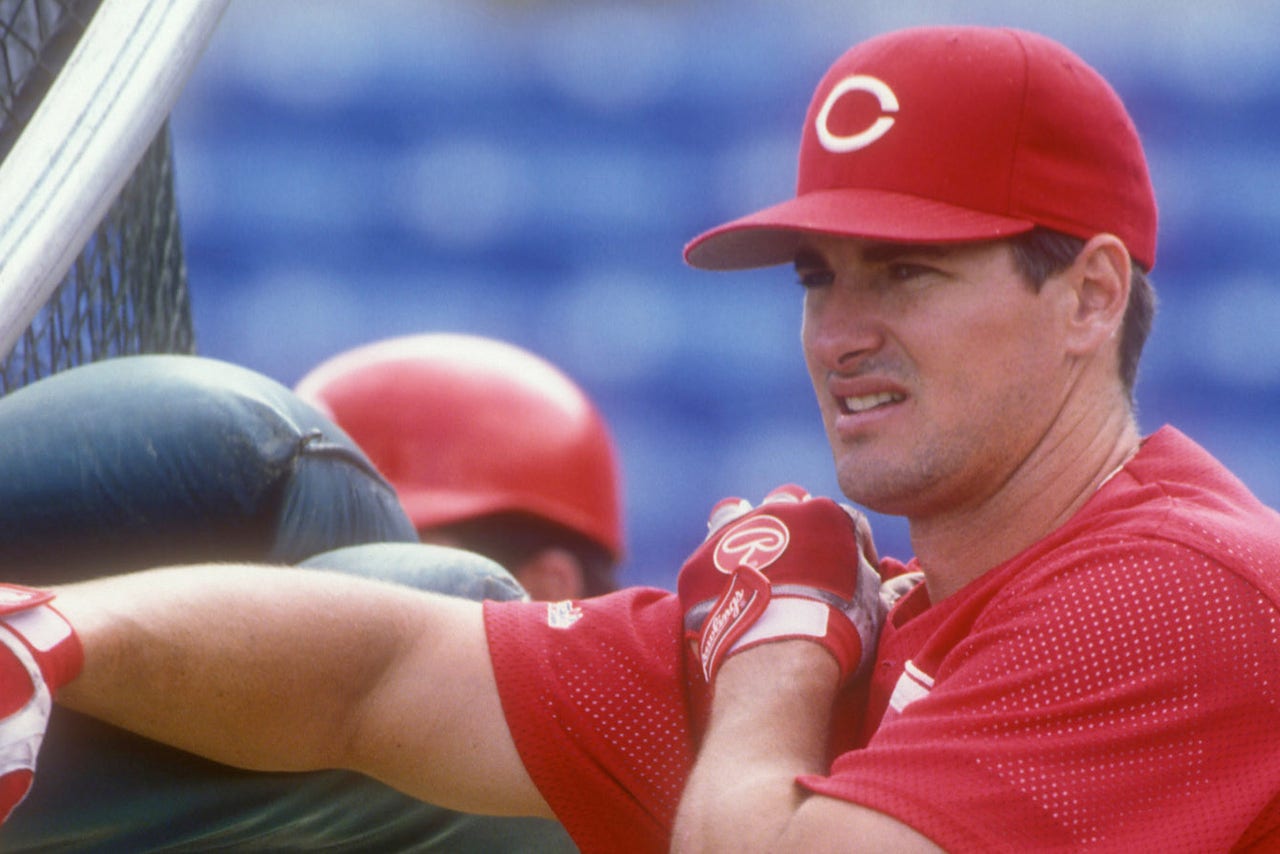 The 2006 draft was loaded with arms. Clayton Kershaw, Tim Lincecum and Max Scherzer were all taken after Greg Reynolds, who only appeared in 33 career MLB games. The righty got off to a good start in 2007, where he played Double-A ball for the Rockies. He went 4-1 with a 1.42 ERA that season before injuring his shoulder. From that point forward, Reynolds was never the same pitcher, and it showed in his numbers. He never finished a season in the majors with an ERA under 6.19, and had a career record of 6-11. Reynolds last pitched in the bigs with the Reds in 2013, but his 5.52 ERA in five starts was far from great. One pick after Reynolds, Evan Longoria was taken, so we can only wonder what could have been.
The Mariners inked catcher Jeff Clement for $3.4 million in 2005, but he never played the equivalent of a full season in the majors during his career. In four seasons, Clement appeared in 152 games, hitting just 14 homers with 39 RBIs and a career average of .218. He quickly transitioned from catcher to designated hitter and later first base, partly because he wasn't great behind the plate. In 2008, he picked off only two runners in 20 stolen base attempts. Hindsight is always 20-20, but the possibilities were endless had the Mariners taken someone other than Clement. Someone like Ryan Zimmerman, Ryan Braun, Troy Tulowitzki, Andrew McCutchen or even Jacoby Ellsbury, all of whom were taken after Clement.
Unlike most rookies, Matt Anderson showed a great deal of potential early in his career. In his first minor league season, Anderson posted an ERA of 0.66 and even reached the majors in 1998. He was solid in 42 appearances, posting a 3.27 ERA with 44 strikeouts in 44 innings. The future looked bright for the righty, but the following season was far from an improvement. Starting in Triple-A, Anderson's ERA skyrocketed to 6.39 before jumping to the majors, where it was 5.68. The next three seasons, his ERA was 4.72, 4.82 and 9.00, respectively. And all of those numbers were in the bigs with the Tigers. The strangest incident of his career came in 2002 when he tore a muscle in his armpit. Coincidentally, he took part in an octopus-throwing contest earlier that day, though he denied the two were connected. He never reached the majors after 2005.
The Mets took a gamble on Abner in 1984 after he was declared by one scout as a can't-miss prospect as a high school sophomore. Unfortunately, he never turned out to be the phenom he was projected to be, failing to ever make it to the majors with New York. After just three seasons in the Mets' farm system, he was traded to the Padres, where he was slightly better. Still, he only appeared in 392 major league games, hitting 11 home runs with 71 RBIs in the equivalent of two-plus seasons. His career average of .227 left plenty to be desired, which explains why he bounced around with three clubs in the majors. A better minor league player than he was in the majors, Abner never fit the bill as a can't miss guy.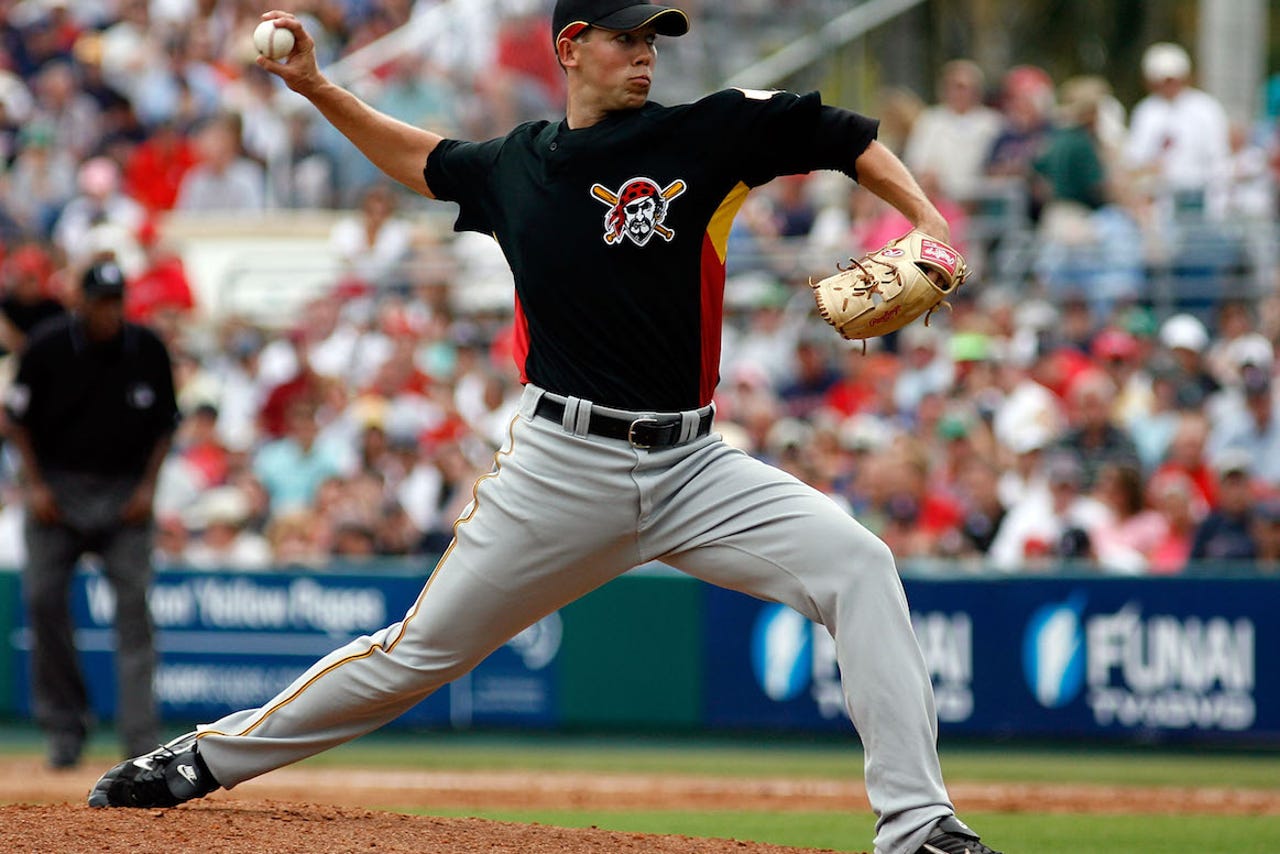 Josh Booty wasn't just a phenomenal baseball player in high school. He was a heck of a quarterback, too. During his career at Evangel Christian Academy in Louisiana, Booty threw for 11,700 yards and 126 touchdowns, and his future looked bright in football. On the diamond, he hit 12 homers in just 70 at-bats as a senior, while also stealing 25 bags, too. Unfortunately, he never panned out in the big leagues, playing just 13 games in three years. He finished with a career average of .269 before making the jump back to football. He played quarterback for two years at LSU and declared for the NFL Draft thereafter. In 2001, he was taken in the sixth round by the Seahawks, but never panned out as a pro quarterback, either.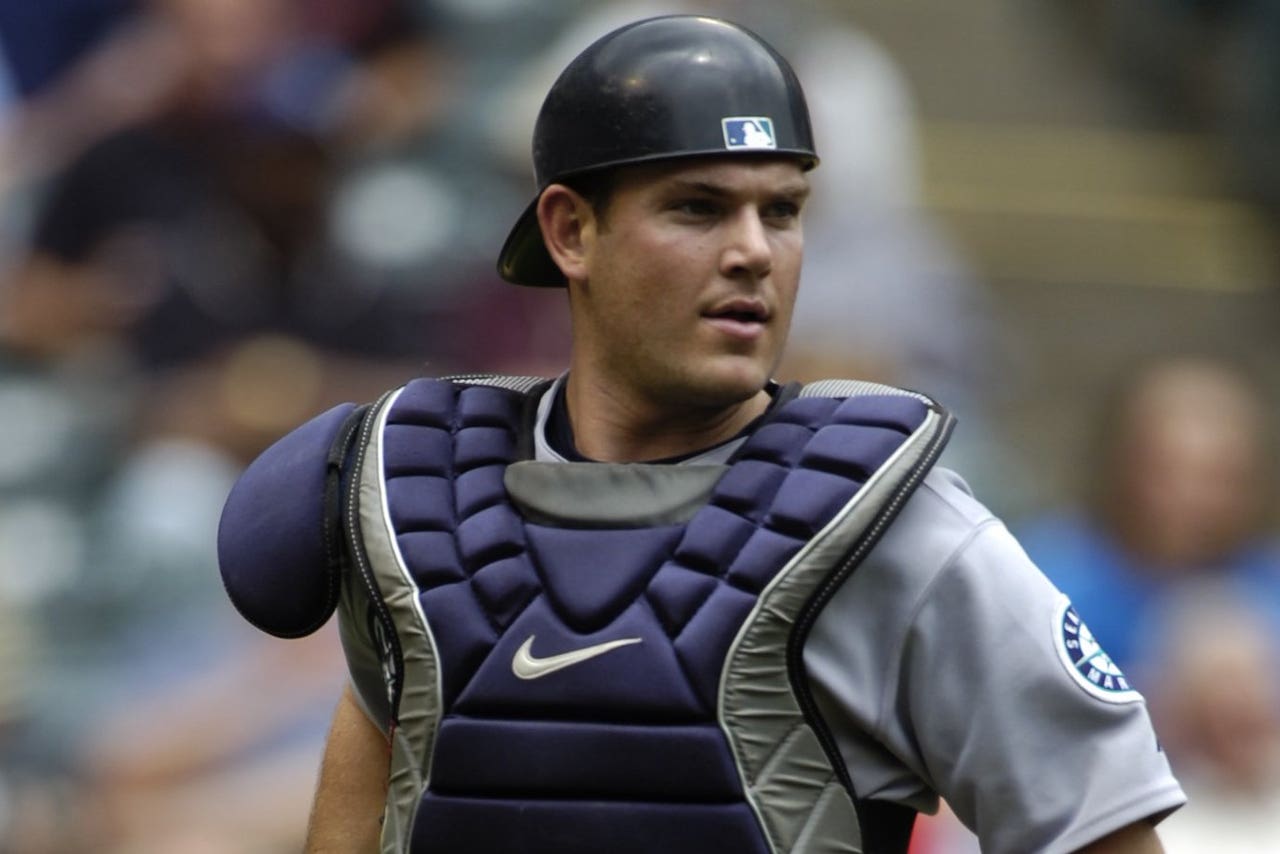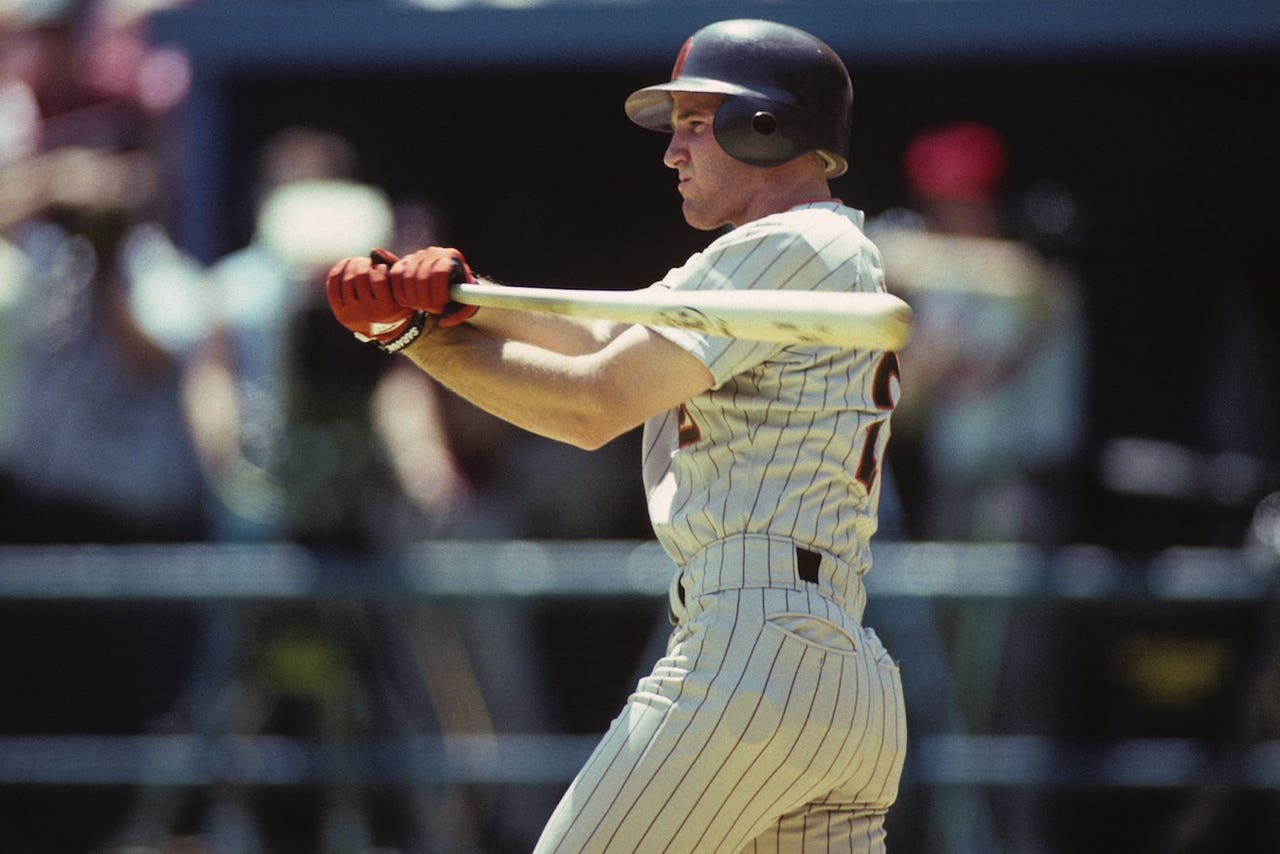 ---
---