Major League Baseball
Major League Baseball
Royals defense in spotlight for playoff hopes
Published
Feb. 24, 2014 6:29 p.m. ET

SURPRISE, Ariz. (AP) If defense wins championships, the Kansas City Royals could end their 29-year playoff drought.
In 2013, the Royals had three Gold Glove winners - first baseman Eric Hosmer, catcher Salvador Perez and left fielder Alex Gordon - for the first time in their history.
From 1990-2010, the Royals had only two Gold Glove winners, outfielder Jermaine Dye (2000) and second baseman Mark Grudzielanek (2006).
Gordon, who came up as a third baseman and did not shift to the outfield until 2010, has won three straight Gold Gloves in left. The last Royal to win three or more consecutive Gold Gloves was second baseman Frank White, who won six in a row from 1977-82.
''I just truly believe one year we're going to have four and five Gold Glove winners,'' Royals manager Ned Yost said. ''When you get three on one team, that's phenomenal. When I sit back and say five, am I crazy? No, I don't think so. I just really think we've got the capability of doing it.''
He mentioned center fielder Lorenzo Cain, who finished second in the balloting last year, shortstop Alcides Escobar and third baseman Mike Moustakas as potential Gold Glove winners.
The Royals had an AL best 3.45 ERA in 2013, which Yost said goes hand-in-hand with the tough defense.
Jeremy Guthrie, who won a career high 15 games last season, opted to return to the Royals after declaring for free agency after 2012.
''I love the defense,'' Guthrie said. ''It's a huge reason I wanted to come back. It's a huge reason I've had the success pitching here. It's never anything you can discount much. The defense helps the pitching staff.''
Hosmer became the first first baseman in franchise history to earn a Gold Glove. He saves his other infielders errors, a tall 6-foot-4 athletic target that not only can leap to catch high tosses but also digs out throws in the dirt.
''That's a big part,'' Hosmer said. ''I want to make the other infielders feel as comfortable as possible because in this game a play can be decided in less than a second. That can be the difference in them thinking about throwing it and rather than just turning and throwing it.''
With a runner on third base, the pitchers are not concerned about throwing a pitch in the dirt rolling to the backstop with Perez behind the plate, knowing he will block it. Opponents are less apt to steal on Perez, who has been clocked at 1.83 seconds, which is .17 seconds faster than the big league average, on throws to second base.
''I would say what Salvy does in terms of holding runners, blocking balls and making plays at the plate, there's probably nobody better than him at doing those things,'' Guthrie said.
They may not be highlight web gems, but Yost realizes how important they are.
''Those are all little things that no one really thinks about that helps us be better because our pitchers know they can bury a pitch in a crucial situation and it's going to be blocked,'' Yost said. ''They know if they give Salvy an opportunity behind the plate, a runner tries to steal he's going to be out.
''They know if they make their pitch, the fielder is going to catch it,'' Youst added. ''It's all a big part of it.''
With the offseason additions of right fielder Norichika Aoki, who won six Golden Gloves in Japan, and second baseman Omar Infante, the Royals could be even better defensively this season. There is not a defensive weak link.
''Everybody's average to above average,'' Yost said.
NOTES: OFs Carlos Peguero and Paulo Orlando homered in the first intrasquad game. Peguero, who was obtained last month from the Mariners, hit an opposite-field shot off RHP Wade Davis. .RHP Yordano Ventura, who is competing for the final rotation slot, retired only one of the four batters he faced before reaching his pitch limit of 24. . OF Justin Maxwell tripled and scored on a sacrifice fly.
---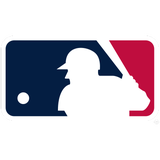 Get more from Major League Baseball
Follow your favorites to get information about games, news and more
---