Major League Baseball
Major League Baseball
Royals 2, Rangers 1(10)
Published
May. 20, 2011 5:46 a.m. ET

Jeff Francoeur's game-winning RBI single in the 10th inning allowed everybody in a Kansas City uniform to take a deep breath and relax.
When Melky Cabrera sped home from third for the game-winning run in a 2-1 victory over Texas on Thursday night, it snapped a five-game losing streak that came oh, so close to a six-game slide.
It was also the Royals' seventh walkoff win.
''We needed this,'' said Francoeur. ''We'd been battling hard. It wasn't like we've been blown out all those games. To get this tonight was huge. This kind of win to gets everybody relaxed and having fun again.''
After fouling off several deliveries from Cody Eppley, Francoeur delivered KC's 14th hit and 14th single in a frustrating night that saw four Royals get put out on the bases.
''I wanted to take a couple of pitches to feel him out,'' said Francoeur. ''I figured he was going to try to get me on that sinker and get me to roll over. I kept fouling some off. Finally, he left one up over the zone and I was able to just hit it right back up the middle.''
Cabrera hit a one-out single off Darren Oliver (1-5) in the 10th, his third hit of the night, and sped to third when Eric Hosmer singled into right for his third hit.
Greg Holland (1-0), called up from Triple-A Omaha hours earlier, pitched 1 1-3 innings for his first major league win as the Royals, for the second night in a row, broke through against Rangers closer Neftali Feliz.
Feliz relieved after Derek Holland had thrown eight shutout innings but allowed a leadoff single to Hosmer in the ninth. Hosmer went to second on a single by Francoeur, then Feliz, who blew his first save in 20 opportunities the night before, got the first two outs on fly balls before the runners moved up on a wild pitch.
Mike Aviles, after fouling off five 3-2 pitches, drove in the tying run with an infield single that shortstop Elvis Andrus stopped from going into the outfield, keeping the Royals from scoring the winning run.
''I thought for sure that ball was getting through,'' said Aviles. ''It was a heck of a lay on his part to stop it. If that ball gets through, it's game over.''
''Well, you know, he's healthy. Sometimes it's games like this that get you going,'' Washington said. ''I thought he came out today and attacked. They did a good job of fouling balls off. They made him work.''
Holland had one walk and five strikeouts while dueling Luke Hochevar. He gave up only six hits and one run in 8 2-3 innings.
Chris Davis, in the game because Michael Young was given his first night off of the year, hit Hochevar's 2-1 pitch leading off the second for his third home run.
Holland relieved Hochevar with two out in the ninth after Mitch Moreland and Yorvit Torrealba hit two-out singles.
The Royals had at least one baserunner in every inning but the second against Holland, a 24-year-old left-hander. But the Rangers turned two double plays behind him and the Royals had four runners thrown out on the bases.
Texas shortstop Andres Blanco, who had never played in the outfield in the major leagues, went into right field in the bottom of the fourth after Endy Chavez was removed with tightness in his right hamstring.
Blanco bobbled the ball momentarily on his first chance when Francoeur singled into right in the sixth. But he recovered in time to nail Francoeur sliding into second on what would have been a single and an error had he been safe.
Francoeur became the sixth runner the Royals lost on the bases in two games. After getting two pinch runners picked off first base and another thrown out trying to steal on Wednesday night, Cabrera was caught off first base and put out on Thursday and Alex Gordon was thrown out trying to steal second.
Notes: Alex Gordon's first-inning single snapped an 0 for 10 skid. ... Cabrera has had 16 multiunit games this season. ... These two games will be all the Rangers play in Kauffman Stadium this season, their shortest series in KC ever. ... Before Wednesday night, Feliz had converted 25 straight save opportunities on the road.
---
---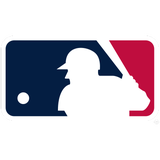 Get more from Major League Baseball
Follow your favorites to get information about games, news and more
---